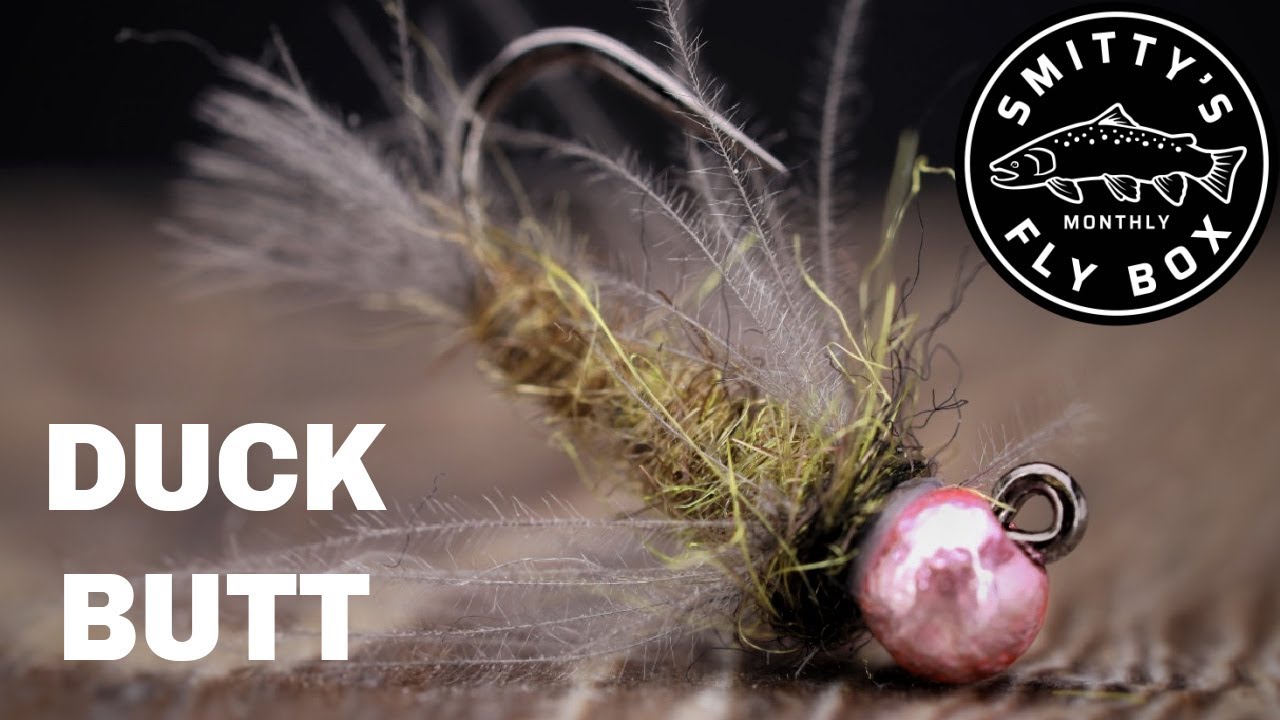 Oct 2022
Articulated Dirty Bugger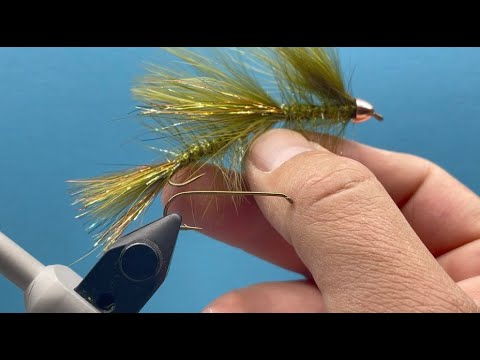 Bloody Tung
September 2022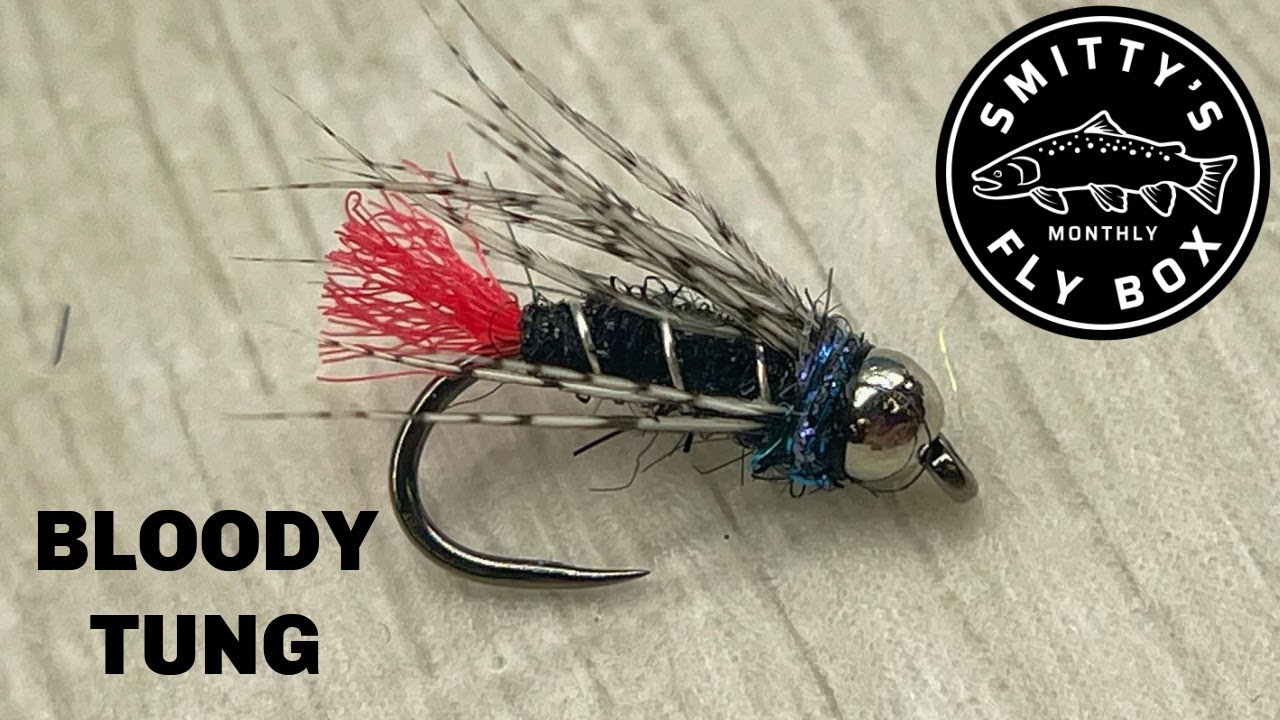 Parachute Fire Ant
August 2022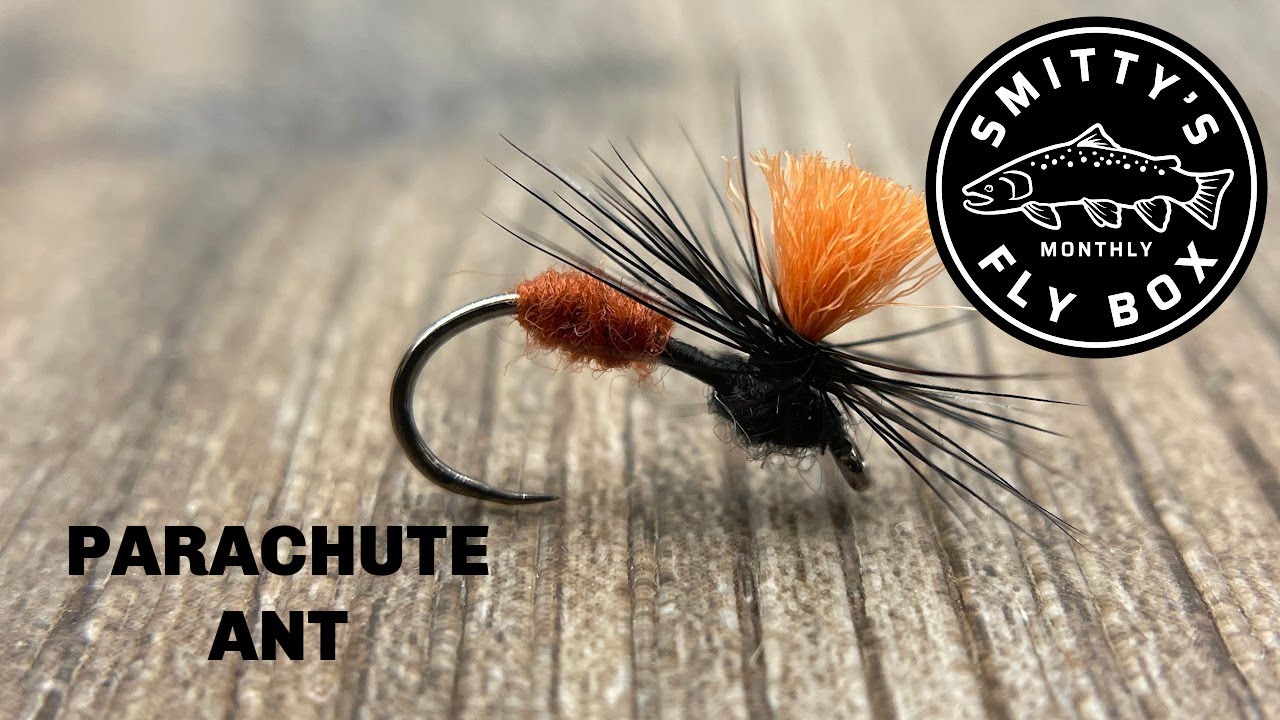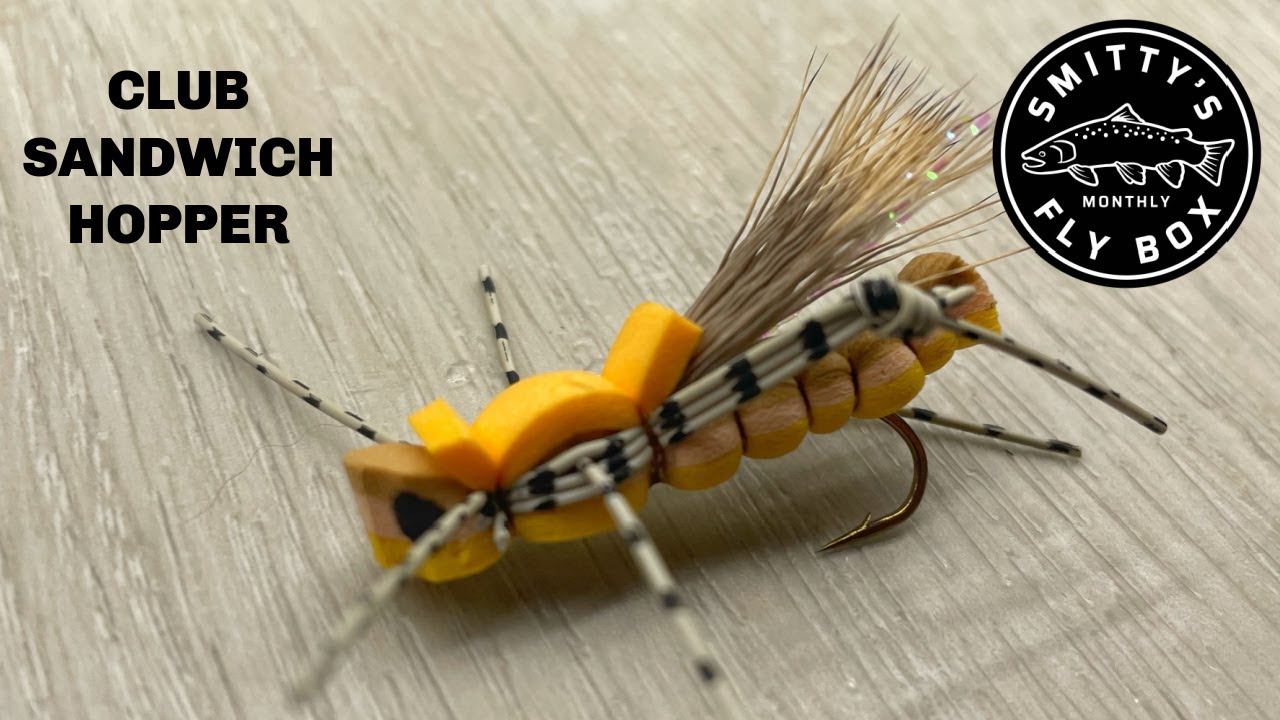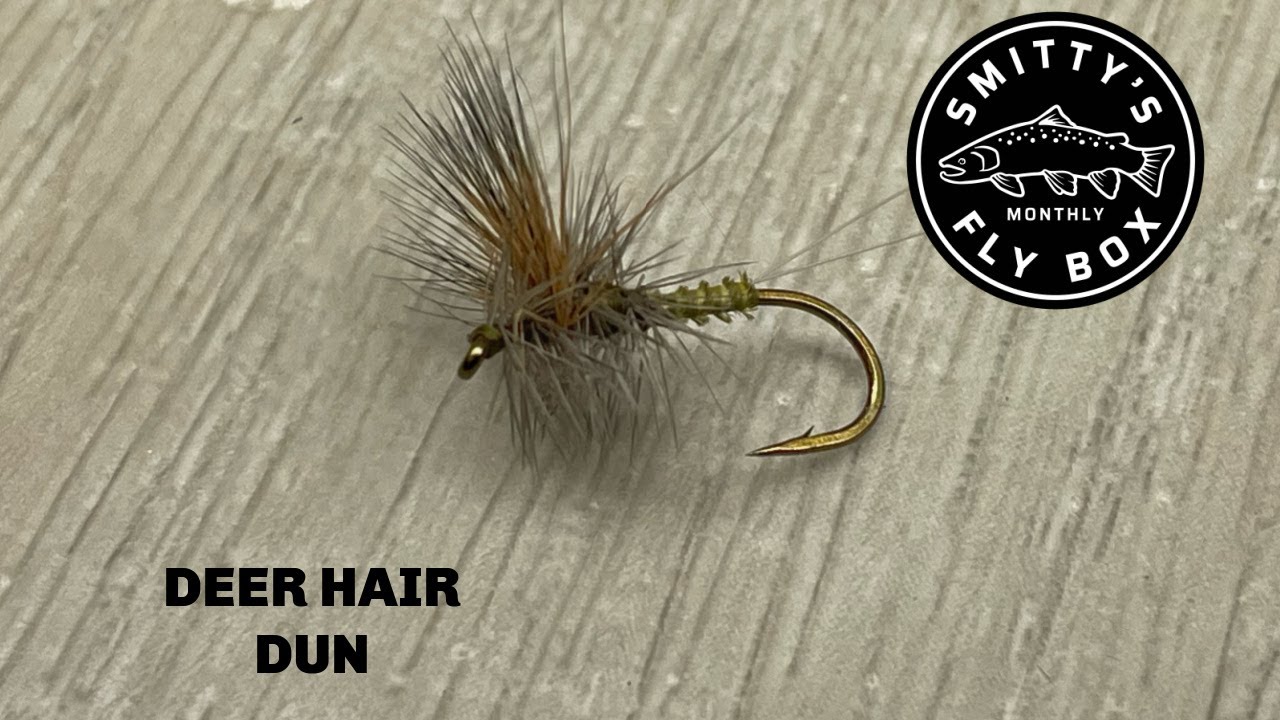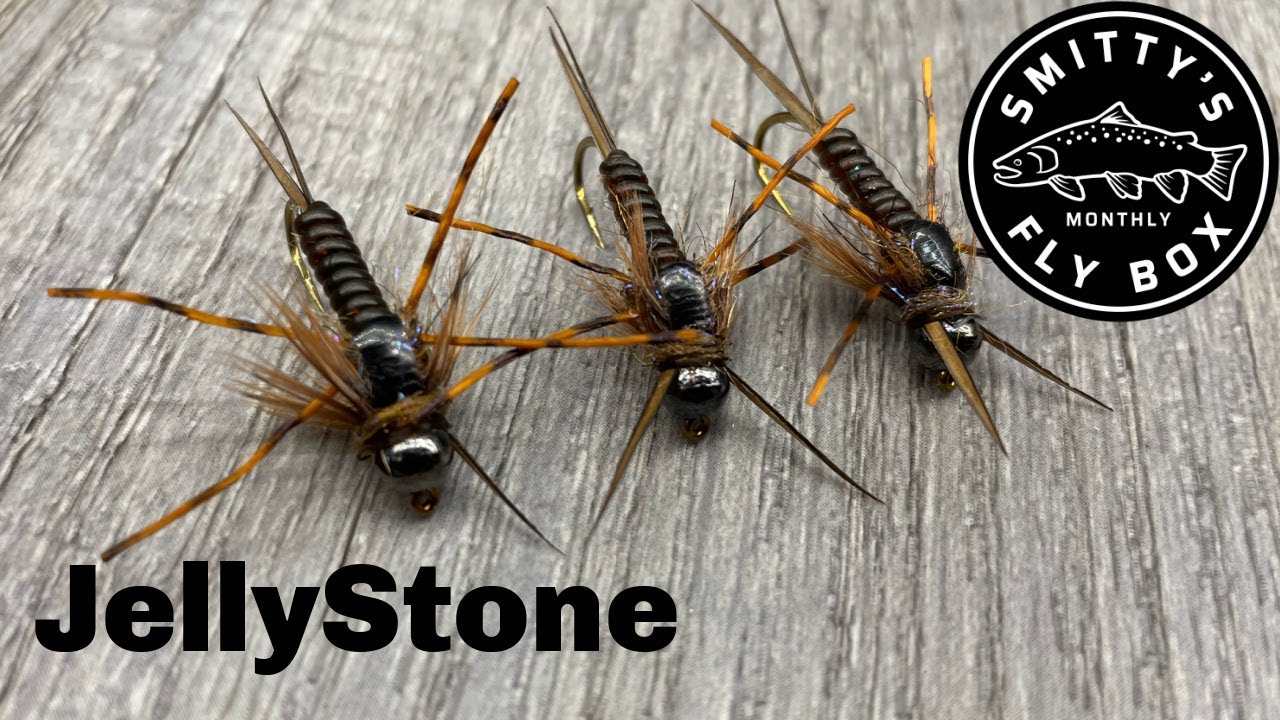 April 2022
Woolhead Sculpin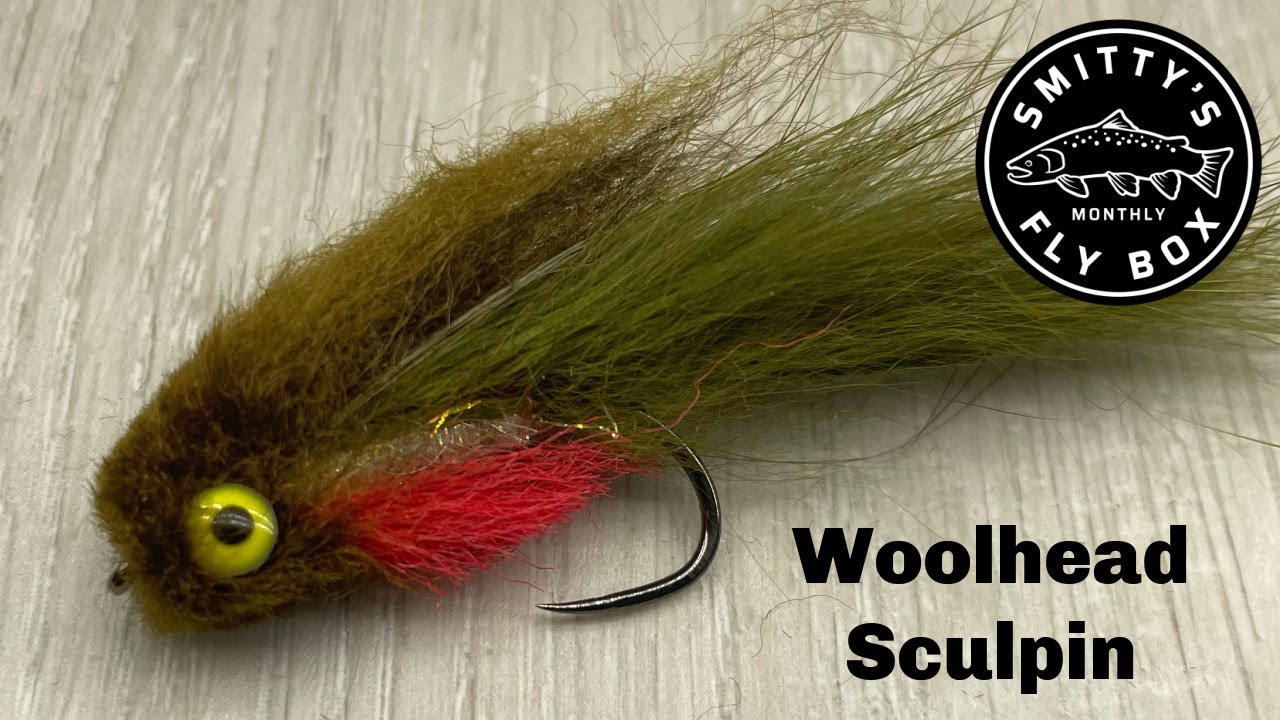 March 2022
Fluttering Stone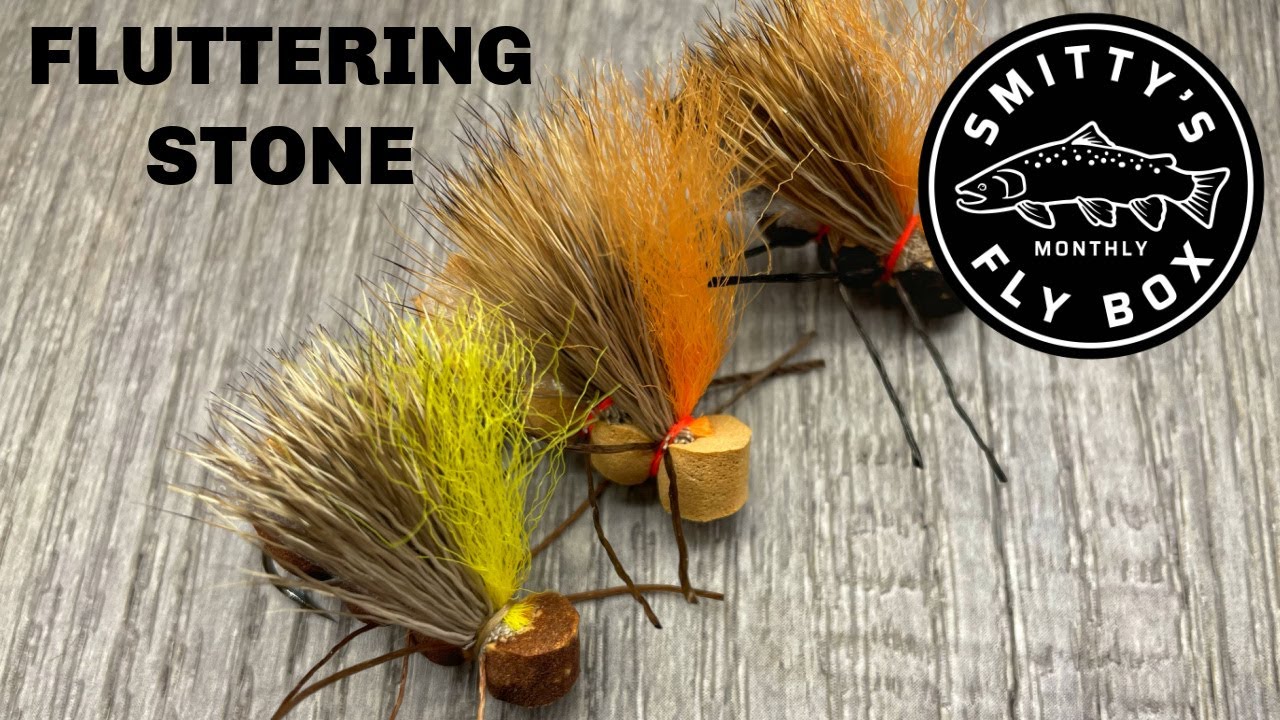 February 2022
Early Season Stimulator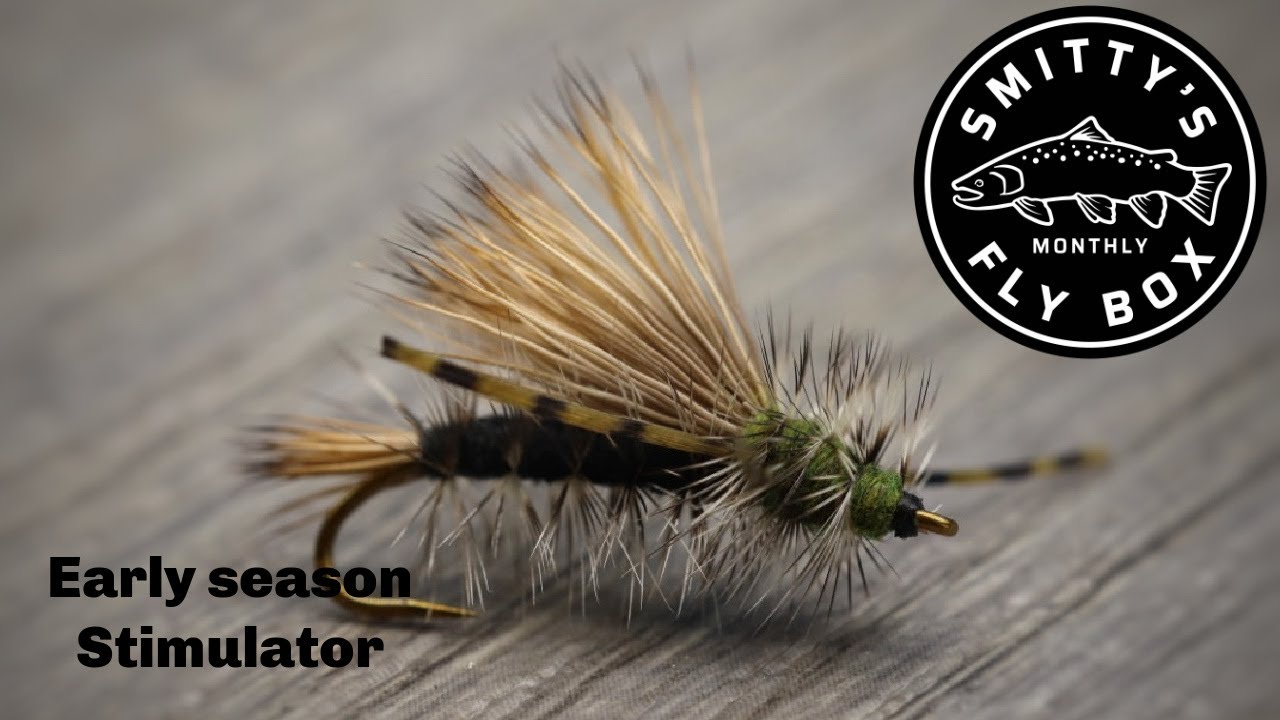 January 2022
Half Hatched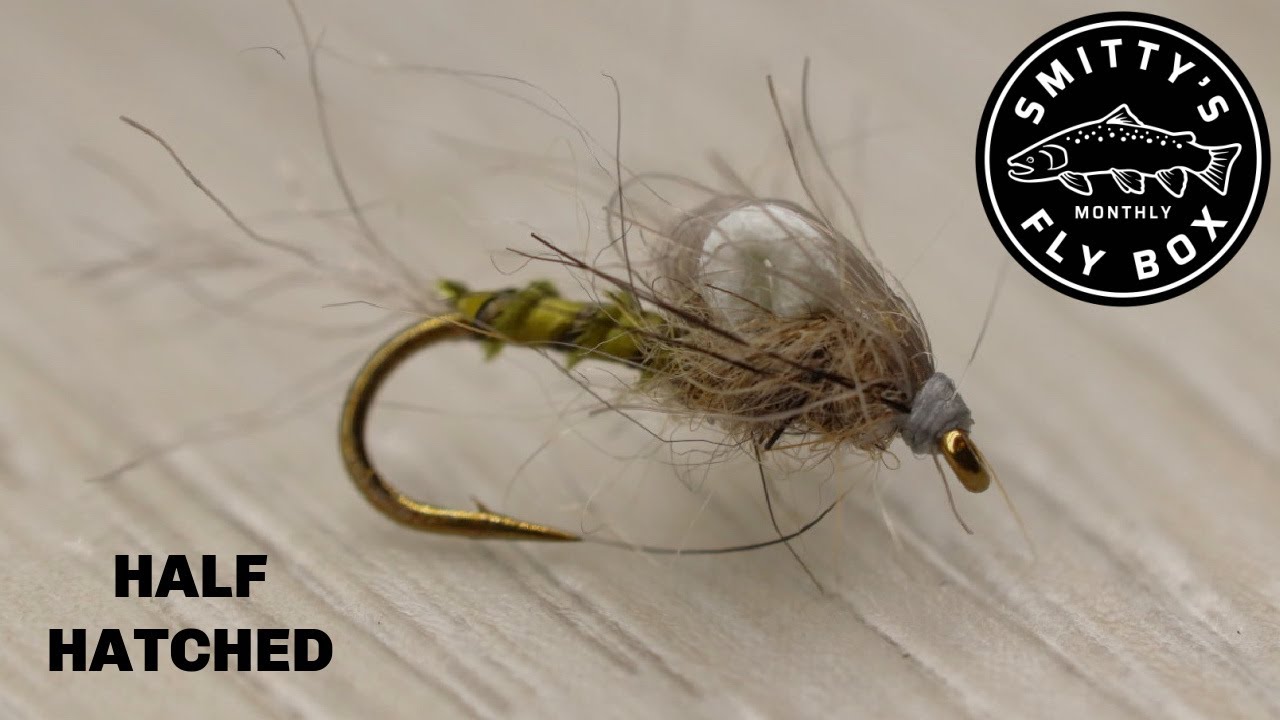 December 2021
Big Ass Bugger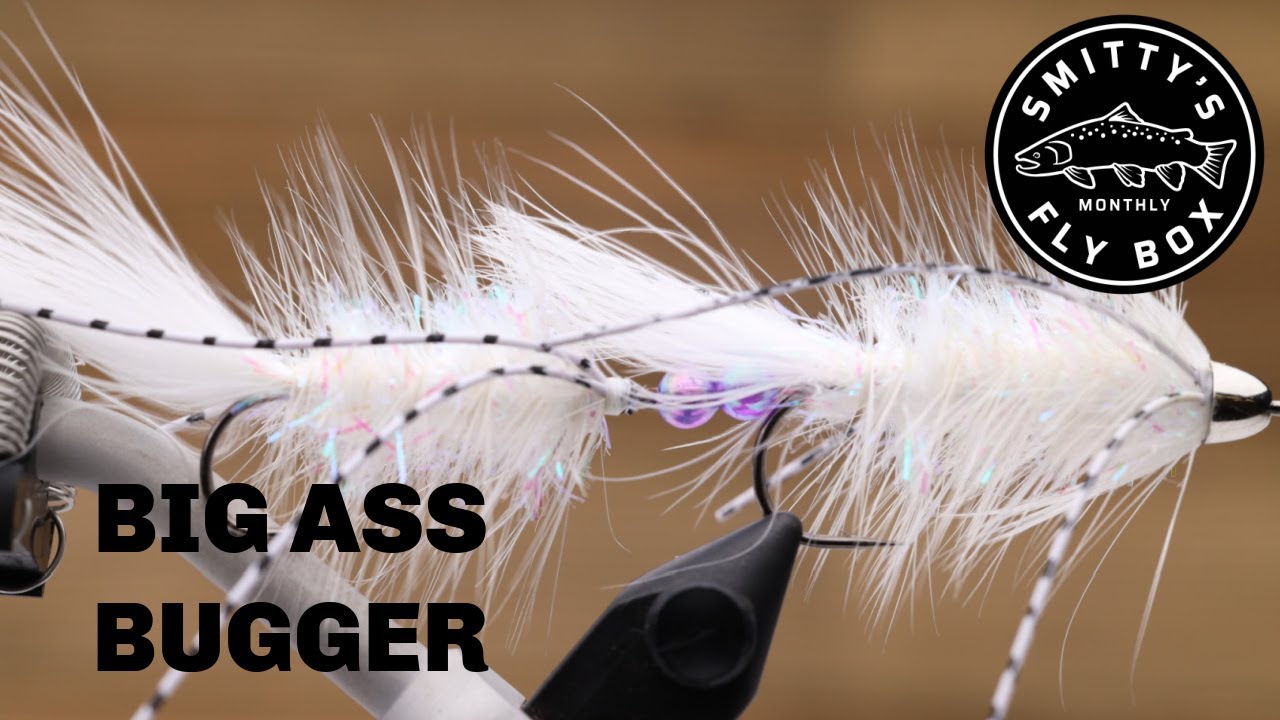 November 2021
Biot Nymph and a Baetis Nymph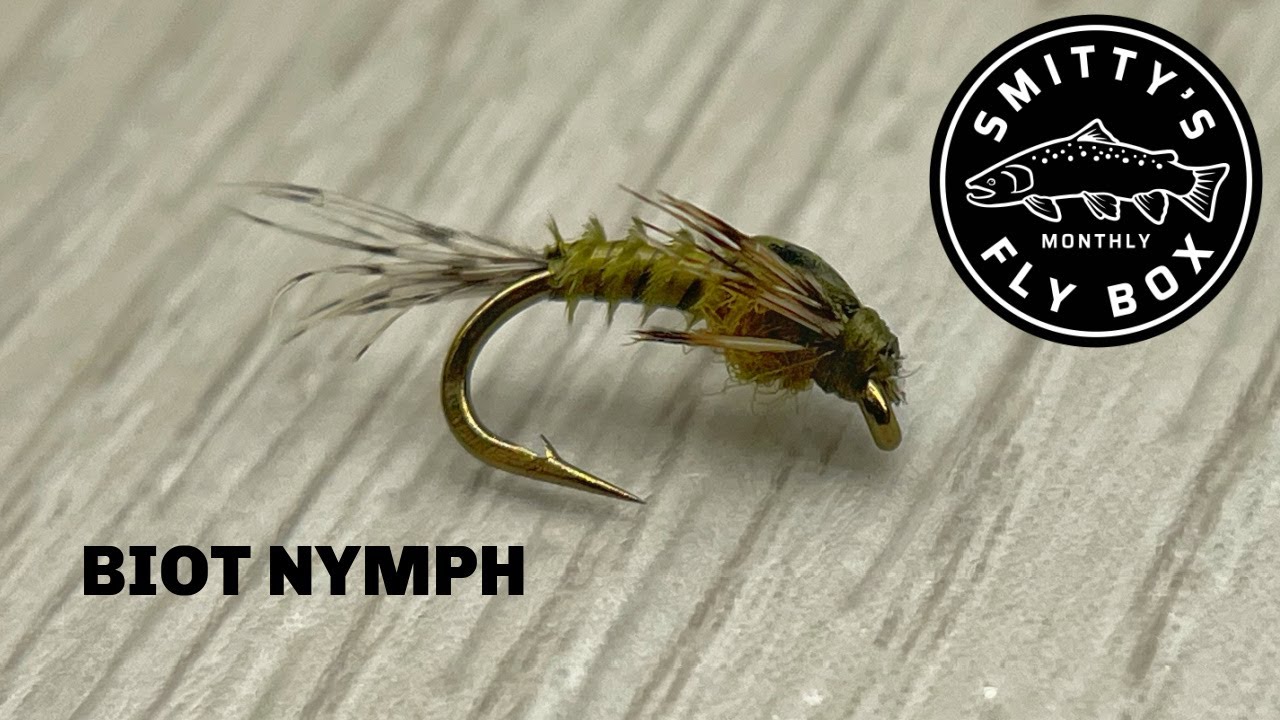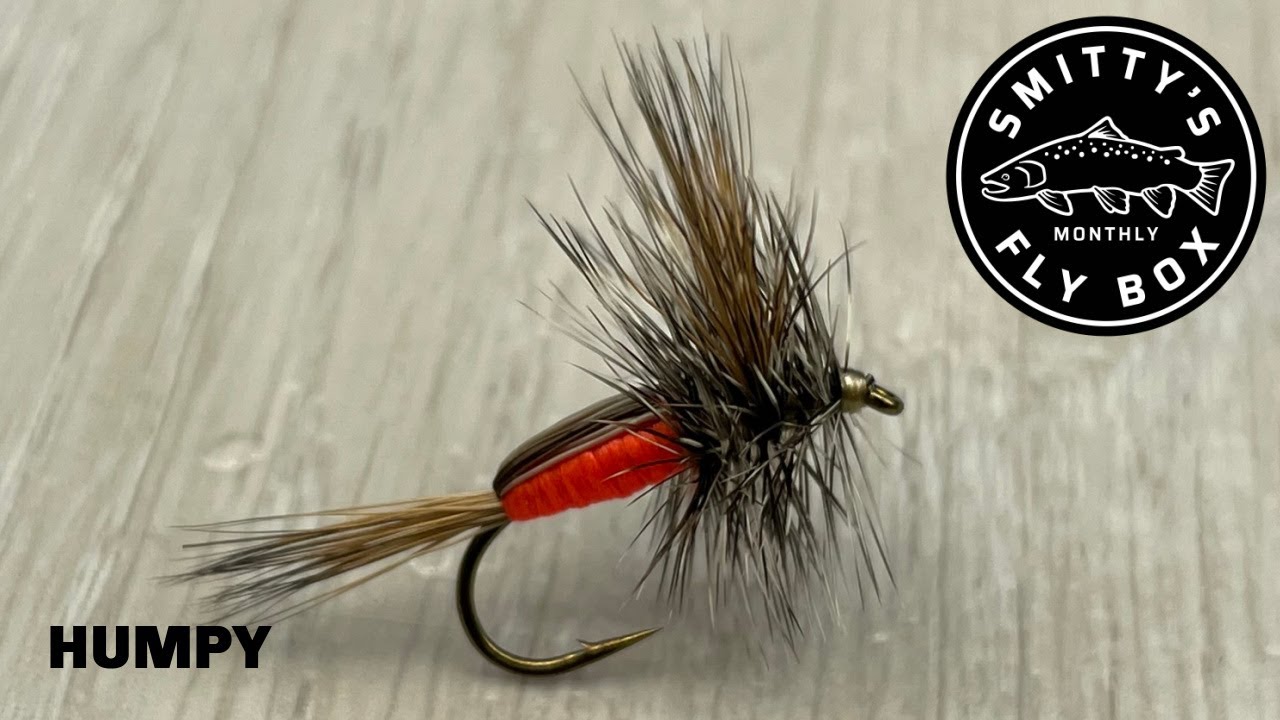 September 2021
Sculpinator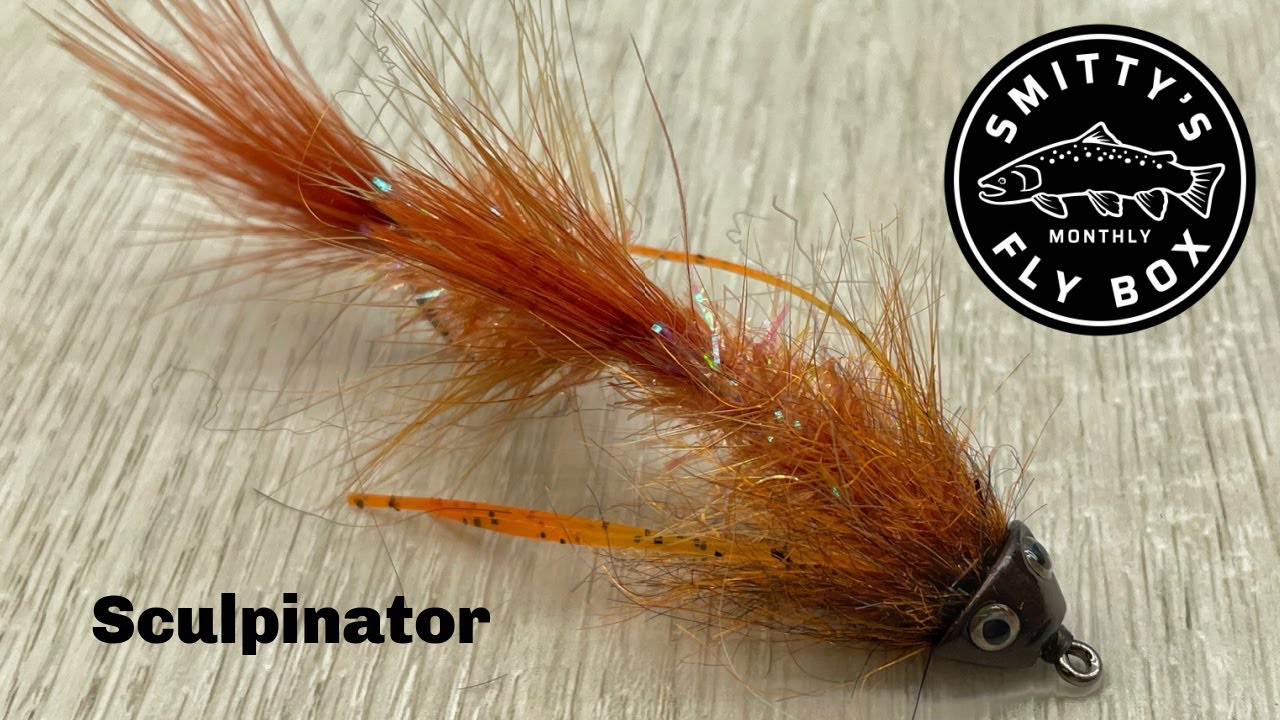 August 2021
Fatal Attractor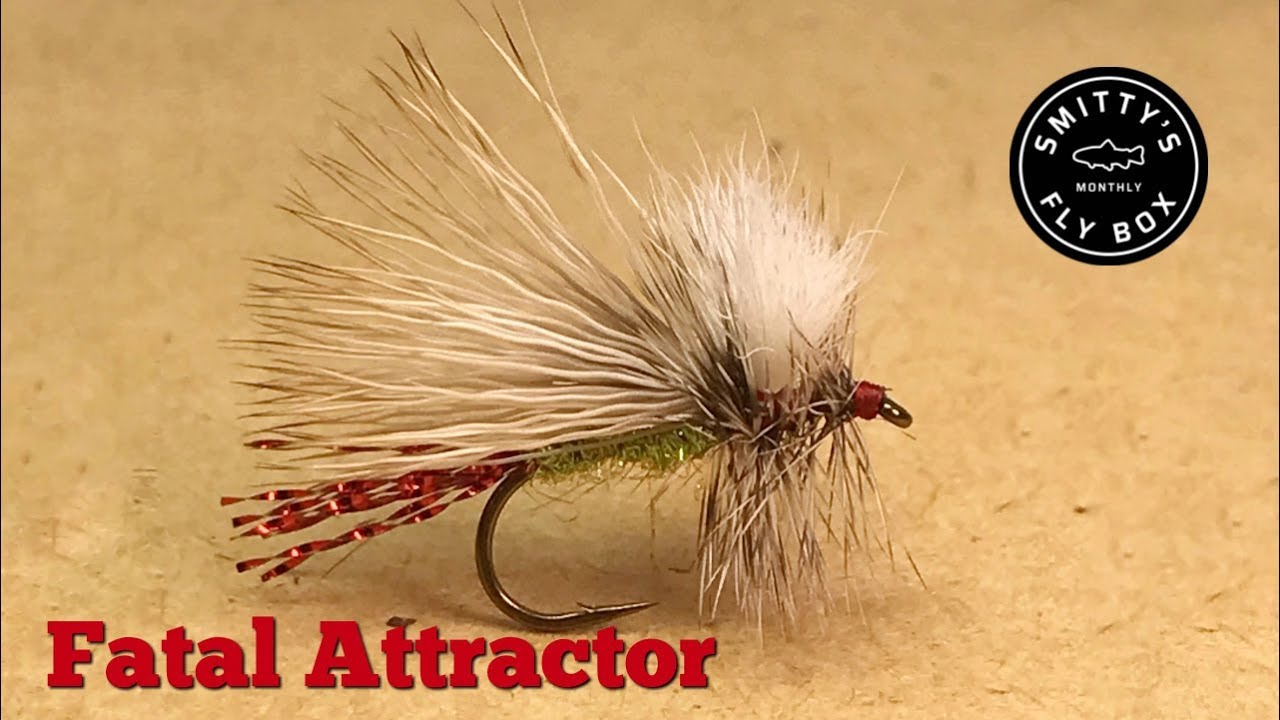 July 2021
Double Decker Hopper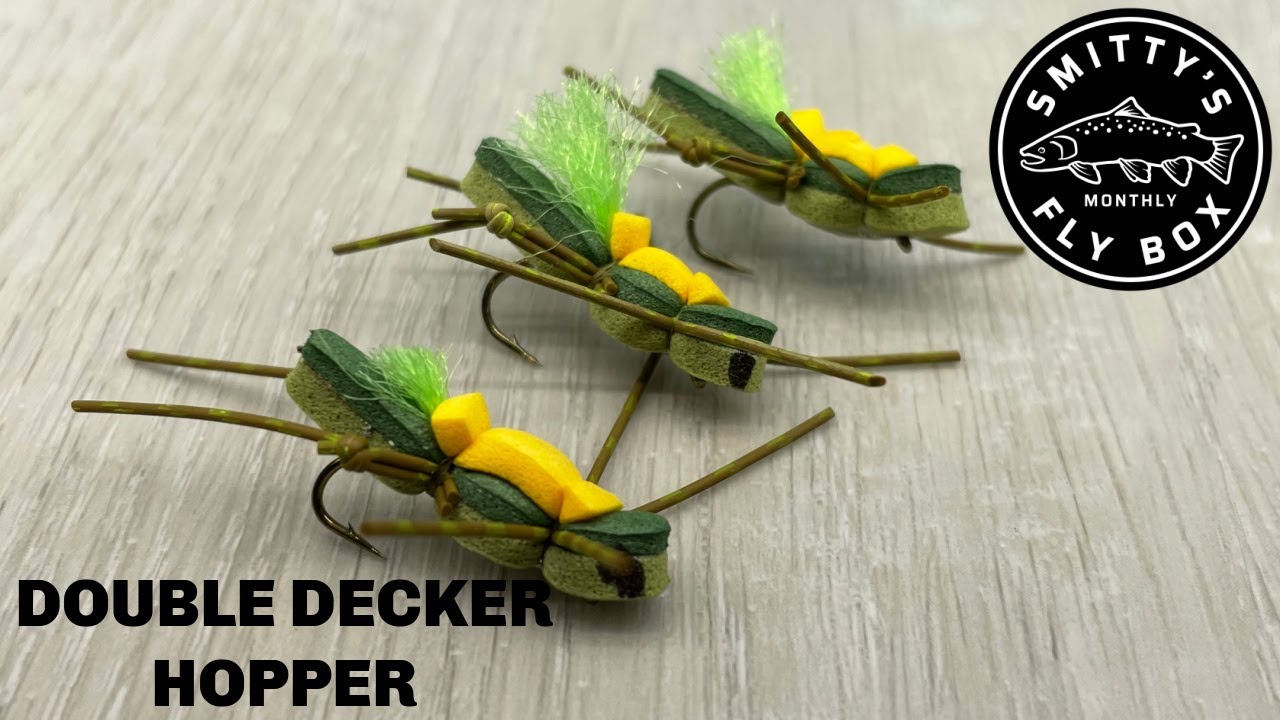 June 2021
Rolling Stonefly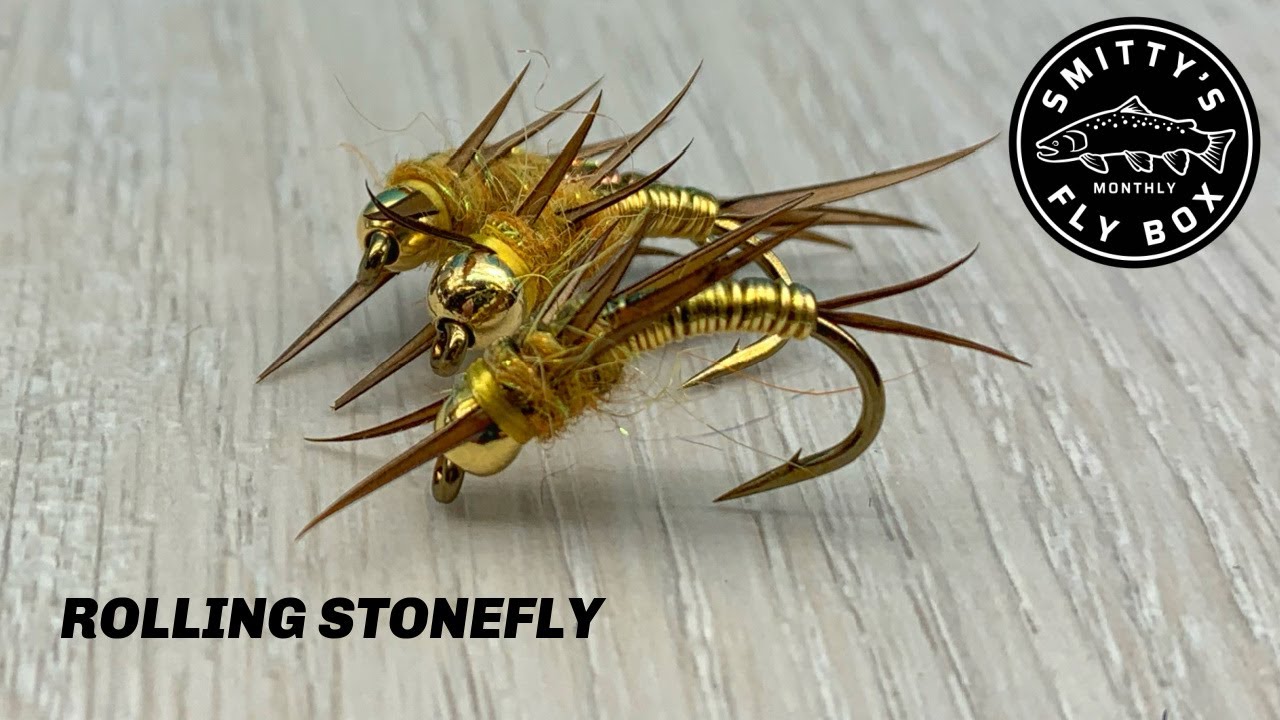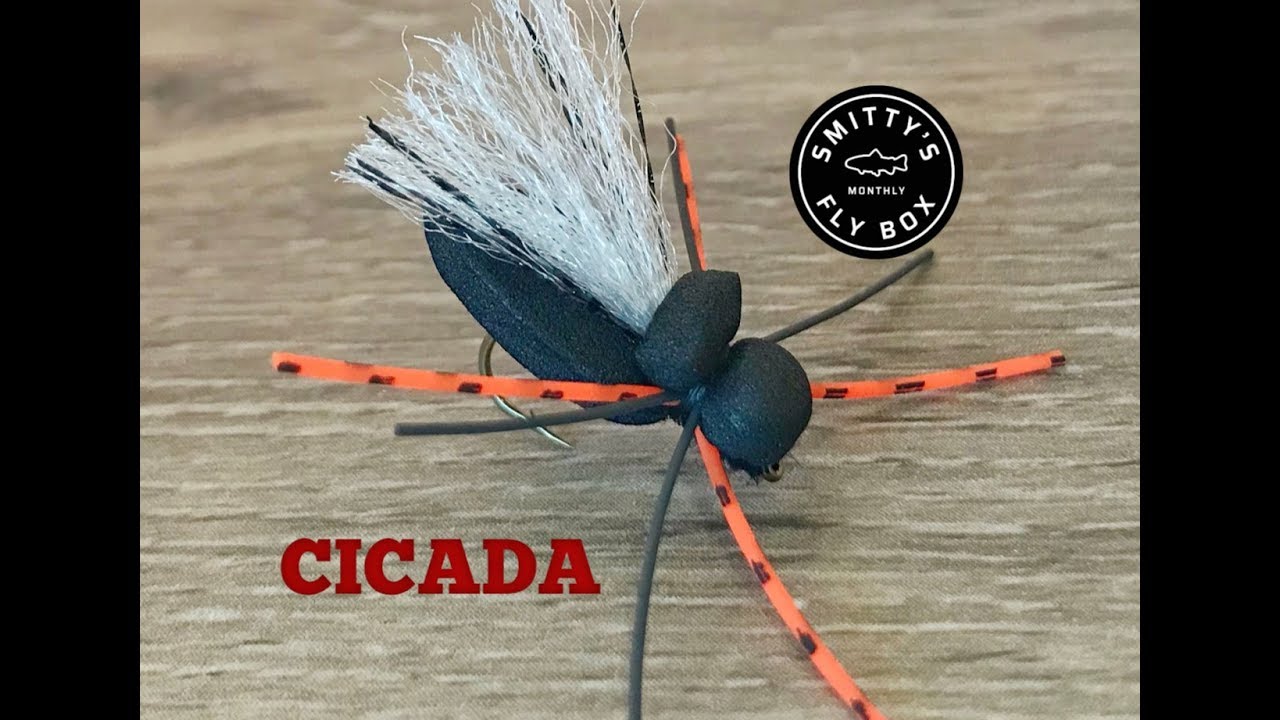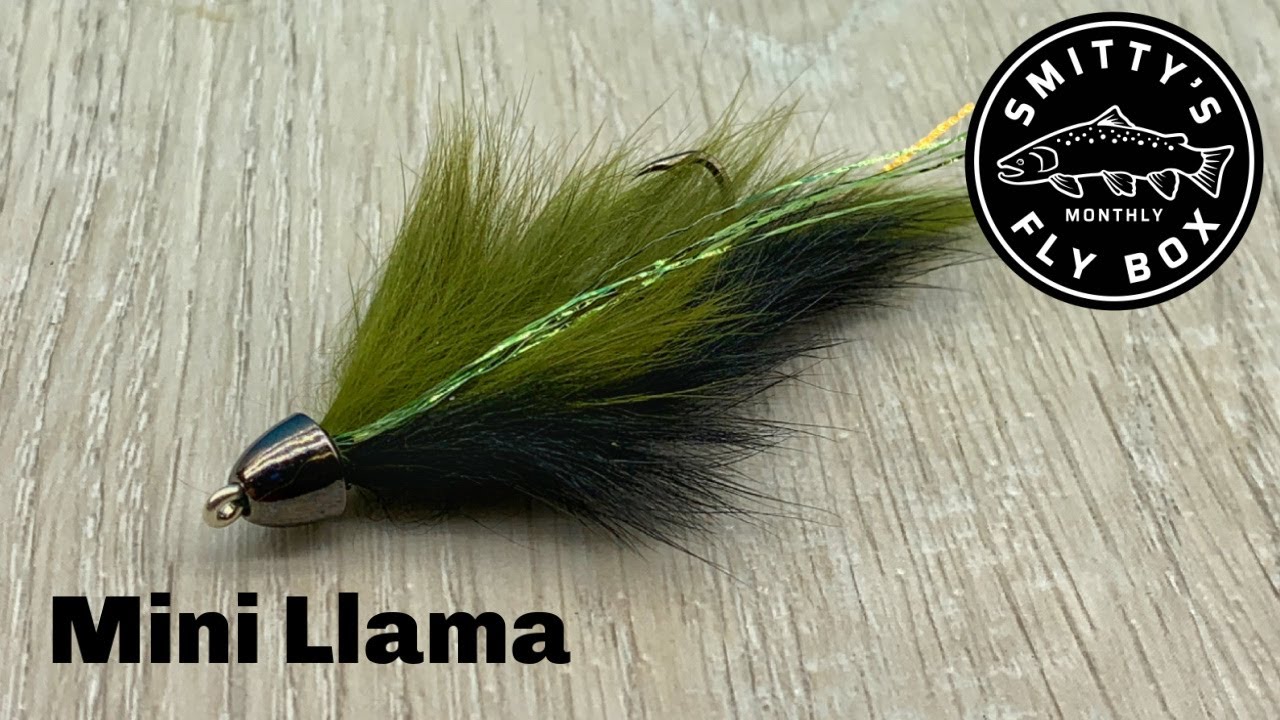 March 2021
Parachute BWO Emerger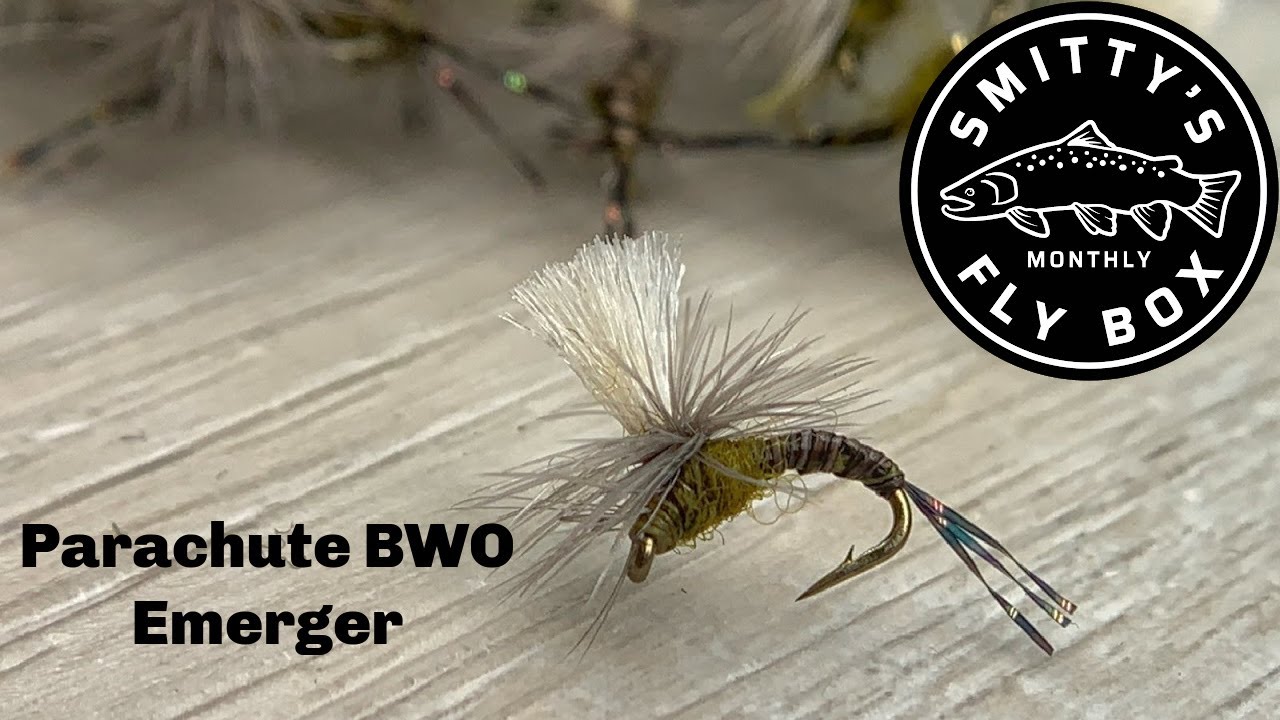 Feb 2021
Guides Choice Hares Ear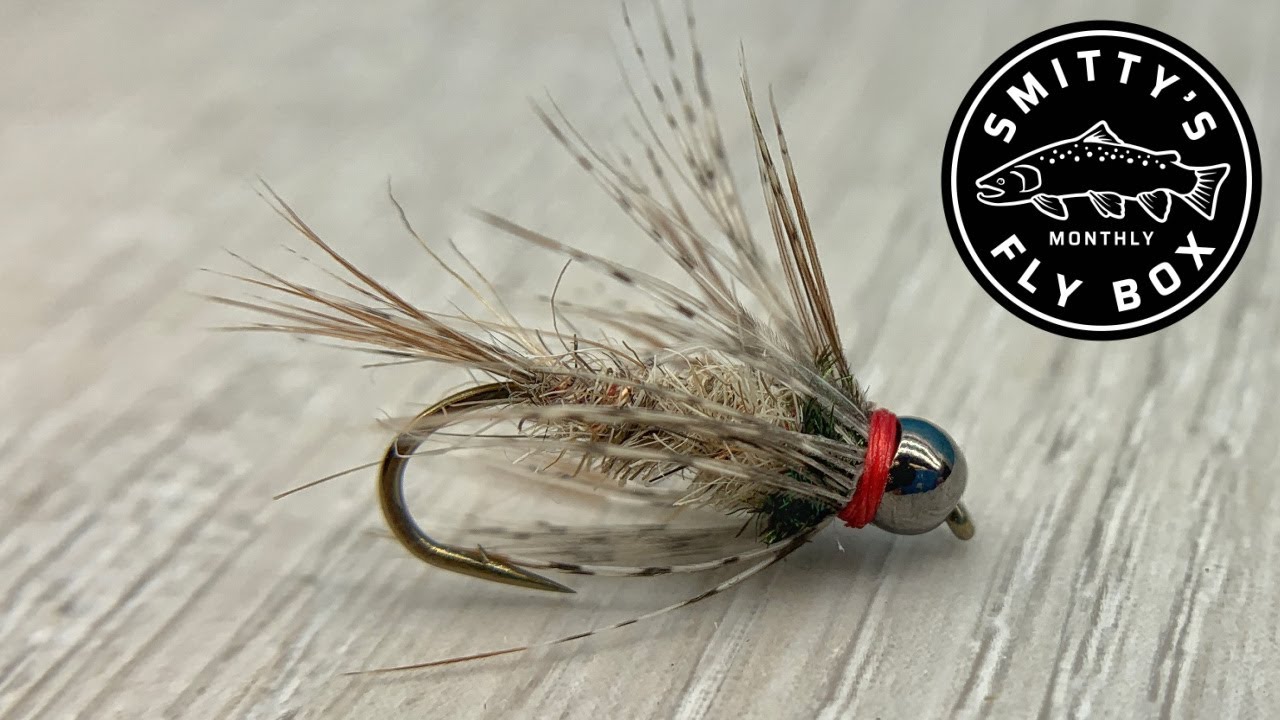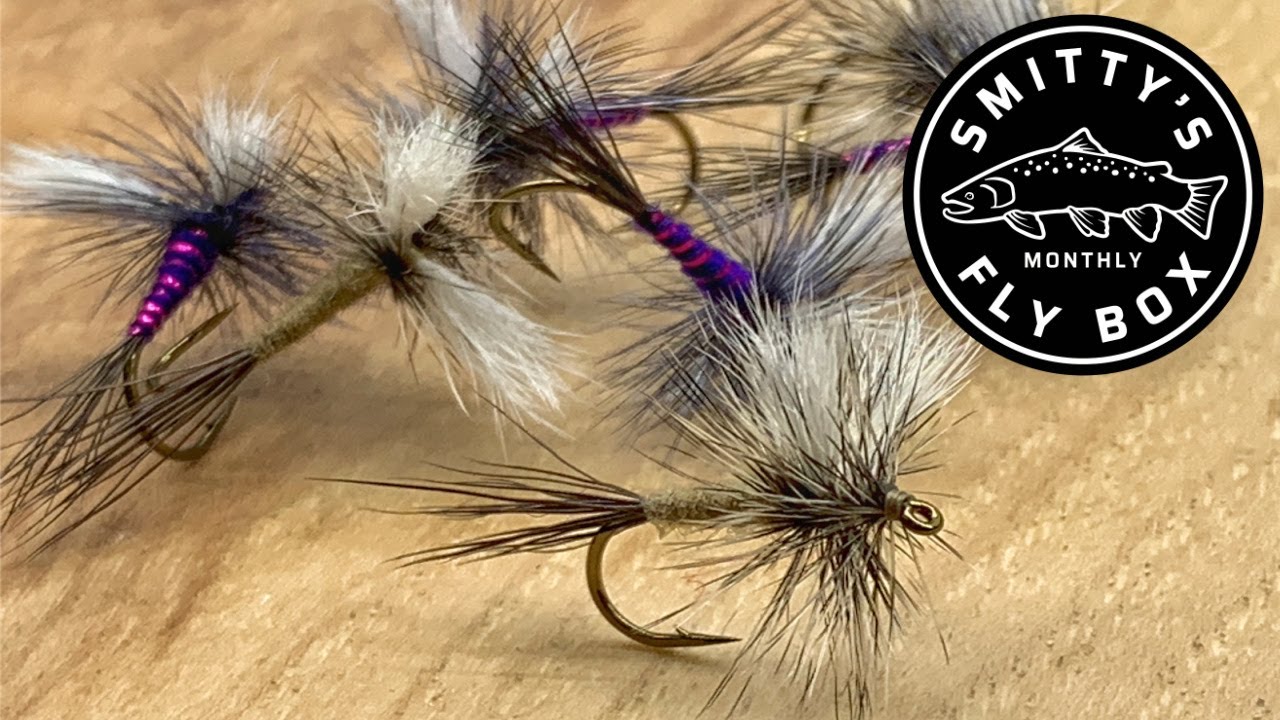 December Intermediate Tying box
Crafty Minnow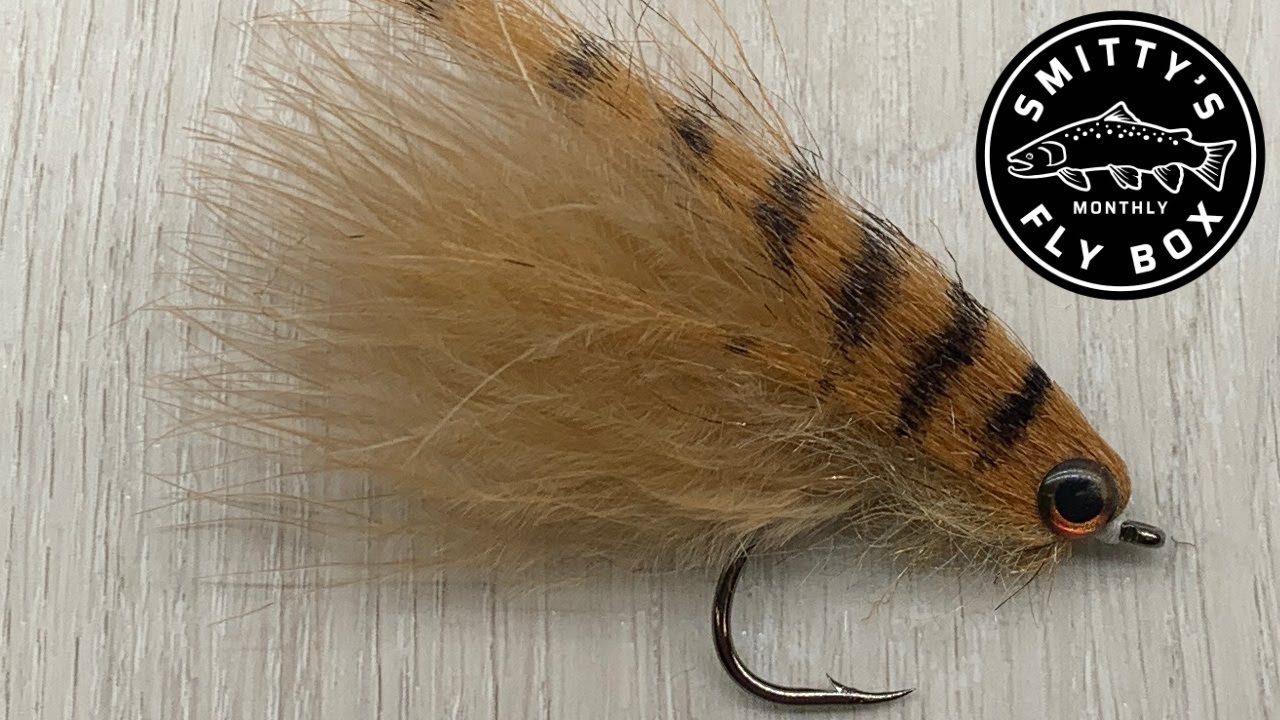 November Intermediate Tying Box
Tail Light Caddis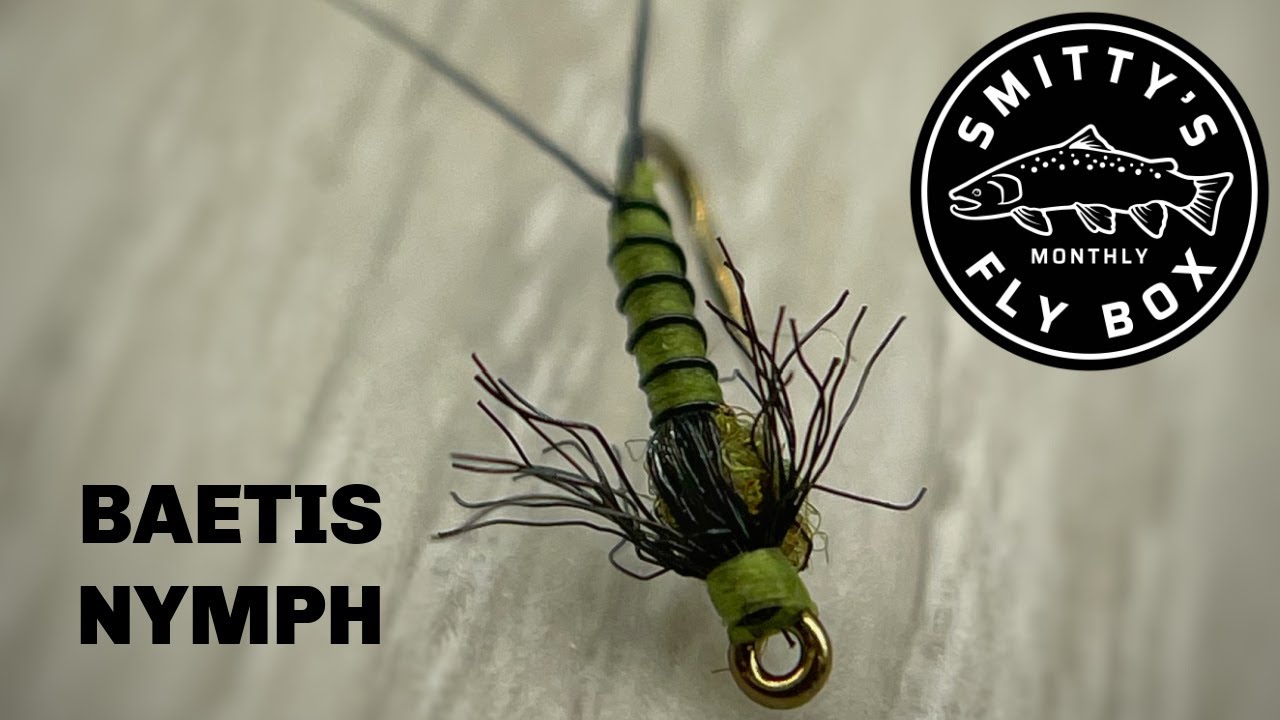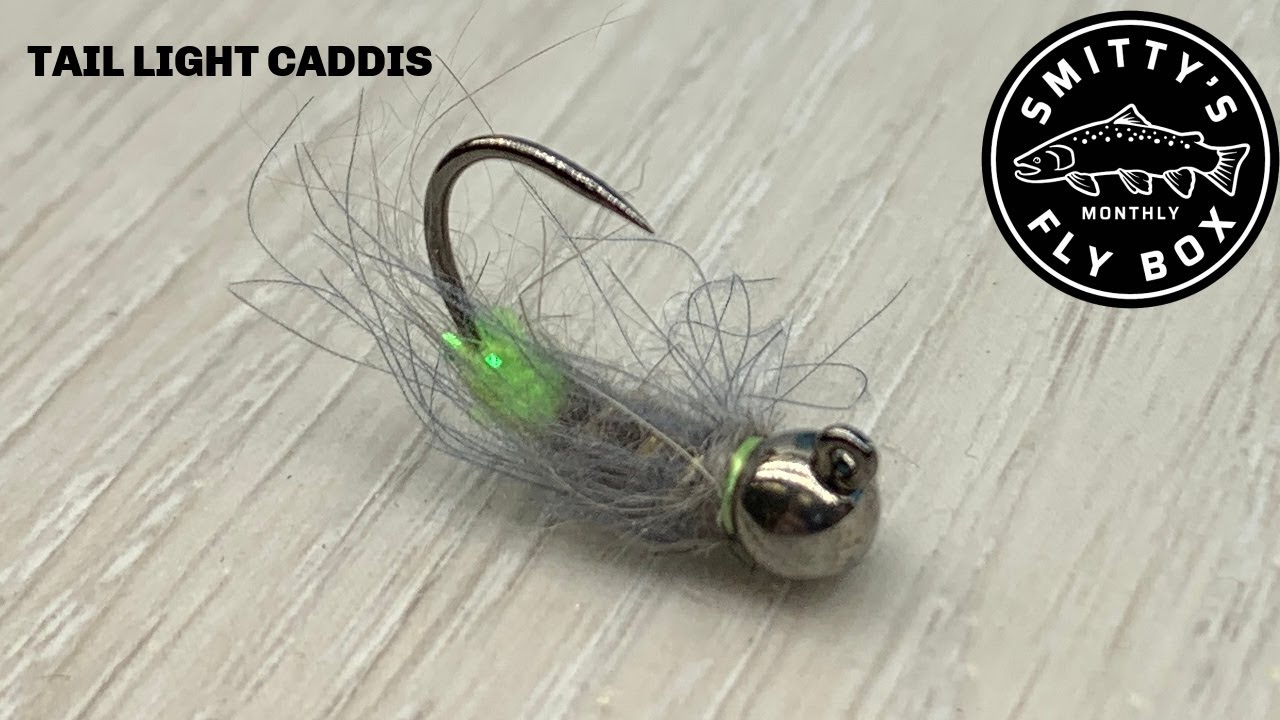 October Intermediate Tying box
Blue Devil Prince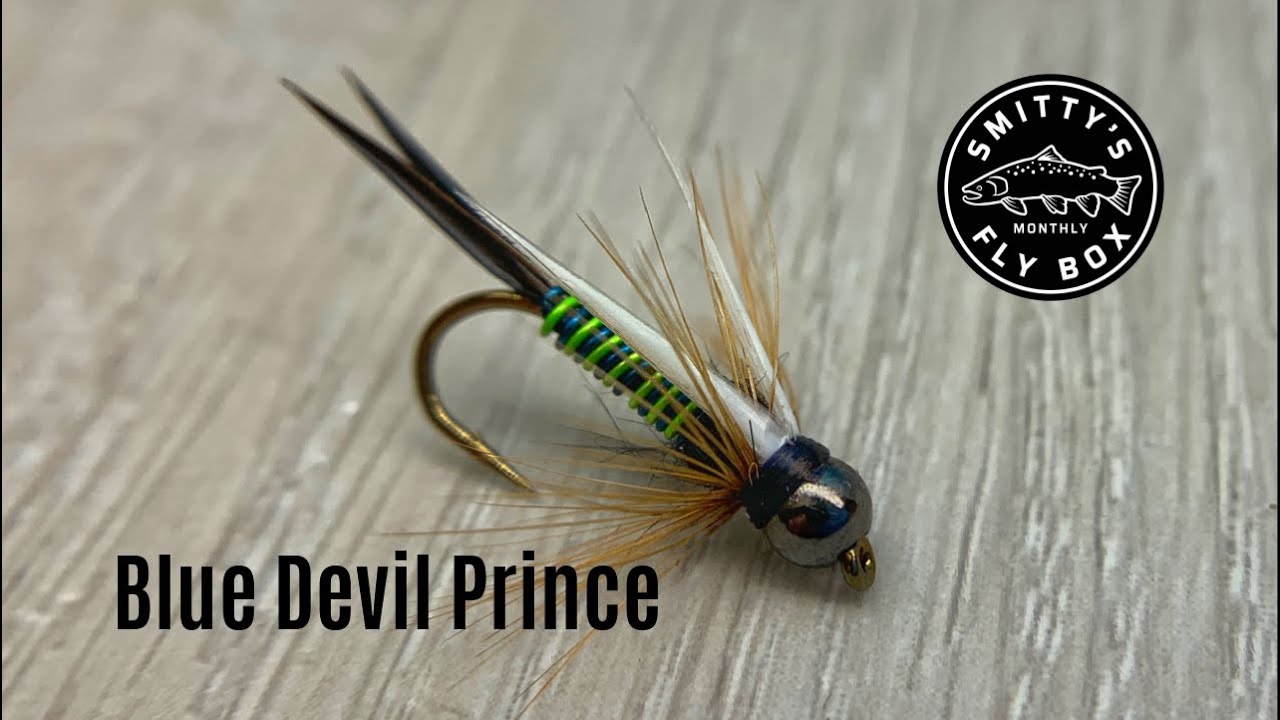 September Intermediate - Cone Wooly Sculpin
Fall is approaching and  the streamer bite will get better and better. I really stripping this fly in September and October.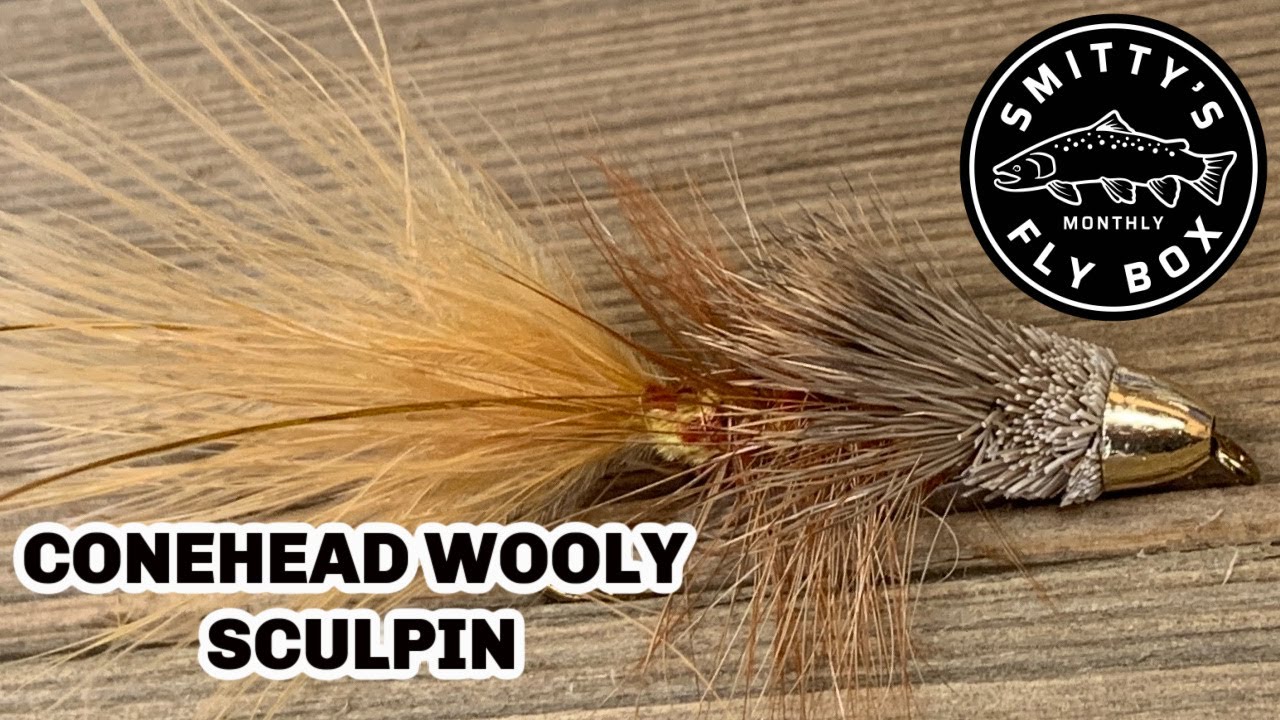 August Intermediate - Stimulator
The Stimulator has to be one of my all time favorite flies. I find myself tying this fly on constantly throughout the whole summer. It took me years before I felt like I could tie this fly really well. So it may take some practice but I hope you find this video helpful and you whip up a bunch of these.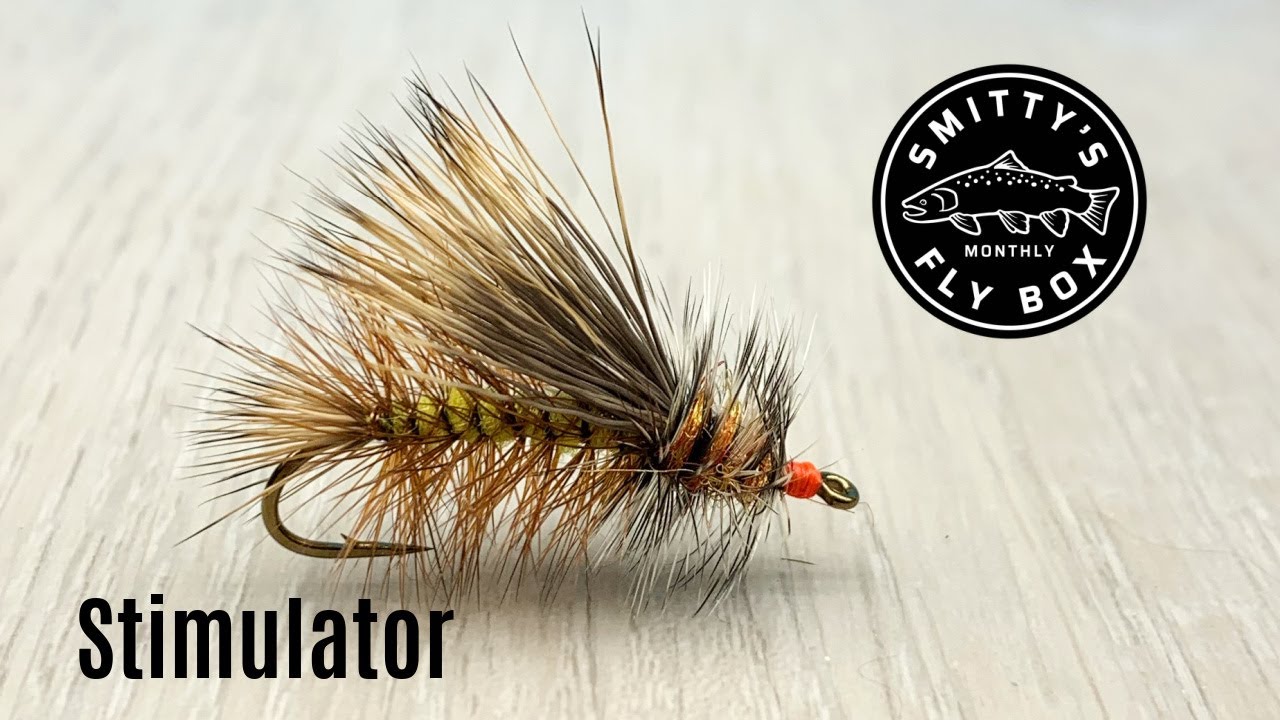 July Intermediate - FAT ALBERT
Man, I love summer fishing. Wet wading in great weather, throwing big foam dry flies is about as fun as it gets. This Hopper/Chernobyl all foam pattern is a great fly to have all summer.
Daiichi Streamer hook
140 Denier Thread
2mm foam in various colors
Rubber legs
Poly yarn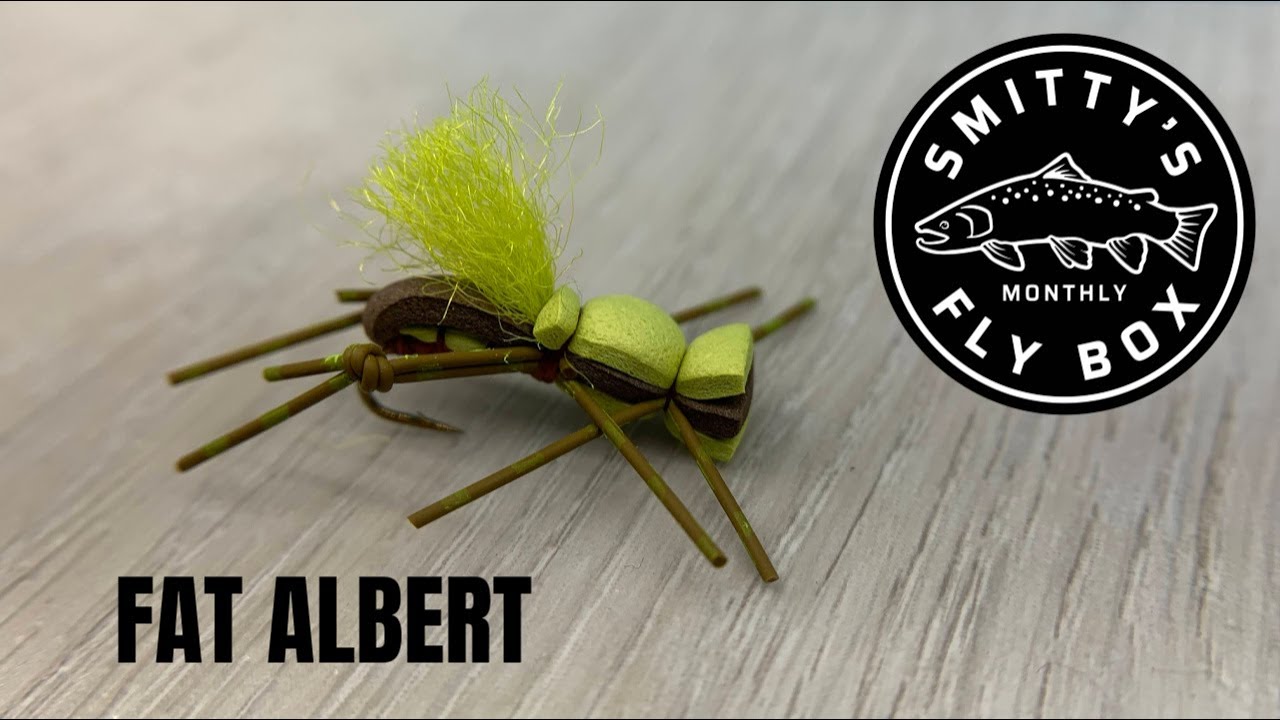 June 2020 Intermediate- GUNSLINGER
People ask me all of the time if I had one fly to fish with what would it be? That's easy for me, it's the Gunslinger. I came up with this fly about 20 years ago as I was preparing for our annual fishing trip on the Madison river. It's basically a mashup of a pheasant tail and a Hares ear. I think what really sets this fly apart is the black Krystal flash for the legs. It seems to have the right color and profile to mimic all kinds of bugs that get dislodged and float downstream. Whatever it is.... its the first nymph I tie on anywhere I go. This box I included some different color schemes for you to play with. I hope you catch as many fish as I have on this fly.
Materials List
Daiichi Scud Hook
Black Bead
Black Thread 8/0
Pheasant Tail
Copper Wire
Mottled Thin Skin
Hares Ear dubbing
Black Krystal Flash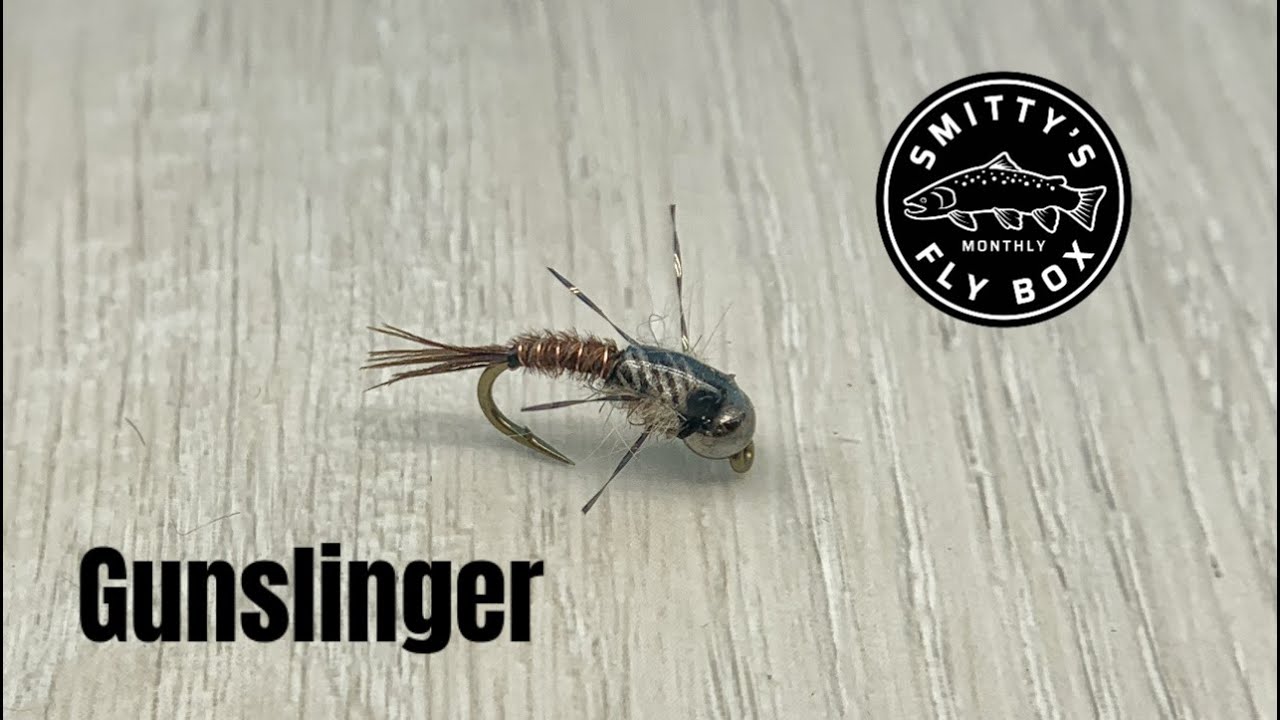 May 2020 Intermediate  Intermediate Tying Box
Still water fishing can be challenging if you're first getting into it. There is a different learning curve than that of river fishing. If your a dedicated still water fisherman you'll know the importance of having some leech patterns. If you're just getting into it, you'll want to make sure you have some leeches in your fly box. We love the balanced leech because you can fish this fly at the right depth with the surety that it's profile is staying balanced and not hanging vertical. We fish these flies during winy parts of the day, when your fly is directly below your indicator the waves do all the work for you. You just need to watch your indicator. We've also had good success slowly retrieving them back to the boat on calmer days too. This is a confidence fly for me personally when I'm out with my dad who is as he states 'the best still water fisher in the west'. I may not out fish him but I put a few in the net to keep me satisfied and him sweating when I use a balanced leech.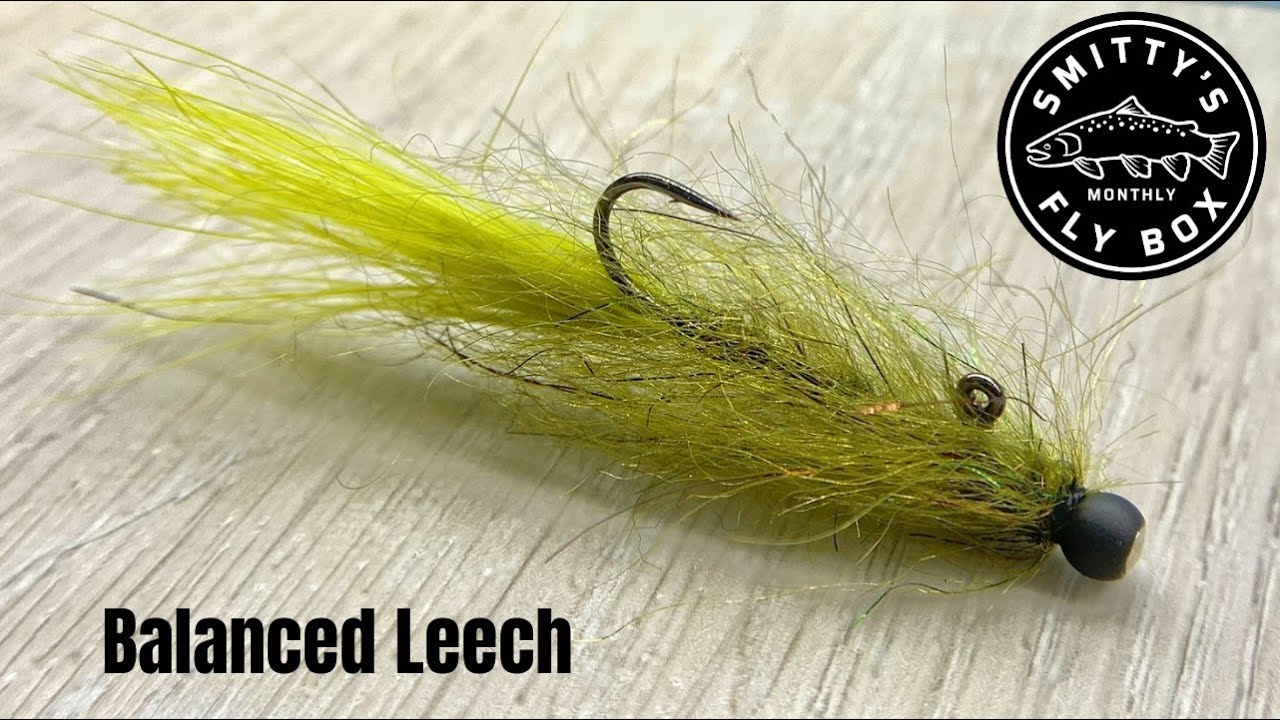 April 2020 Intermediate Tying Box
We thought it was time to do a another large articulated streamer. The Swing man  has been a good pattern for us. Its not super heavy and uses fairly light materials so it will cast quite well. The marabou collar creates a large profile with a lot of movement without adding a ton of weight. We'll show you the simple technique to build the articulation connection. If you haven't ventured into the articulated fly world this fly is a good one to get started. If you don't live close to trout waters this fly will work for Bass.
Orientsun streamer hook size 2 (back hook)
Orientsun Streamer hook size 1/0 (front hook
6.3mm brass cone
Thread
Rabbit strips
Polar Chenille
Strung hackle or Schlappen
Marabou
Ice Dub
Beading wire
Articulation beads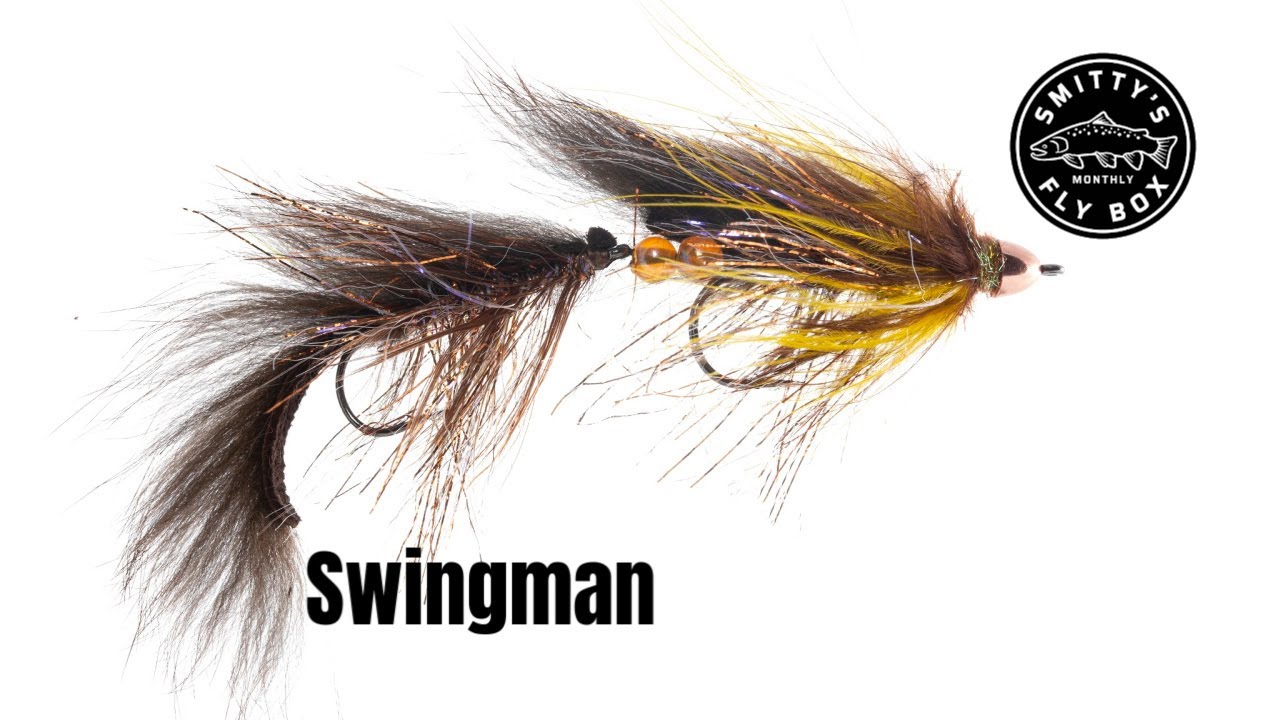 March 2020 Intermediate Tying Video
This month we are focusing on the Blue Winged Olives in anticipation of spring fishing. When fishing this hatch sometimes fish will focus more on the nymph or the mergers. That can be frustrating when you see fish swirling  all over the place but they won't look at your dry fly. We like this BWO biot emerger for these situations. Its a lot like the Barr emerger which is a great little nymph. With this months box you'll be able to tie lots of variations. 
 Daiichi scud hook
8/0thread
brown hackle for tail
gray hackle for wing case, legs
Gray or callibaetis dubbing
turkey biots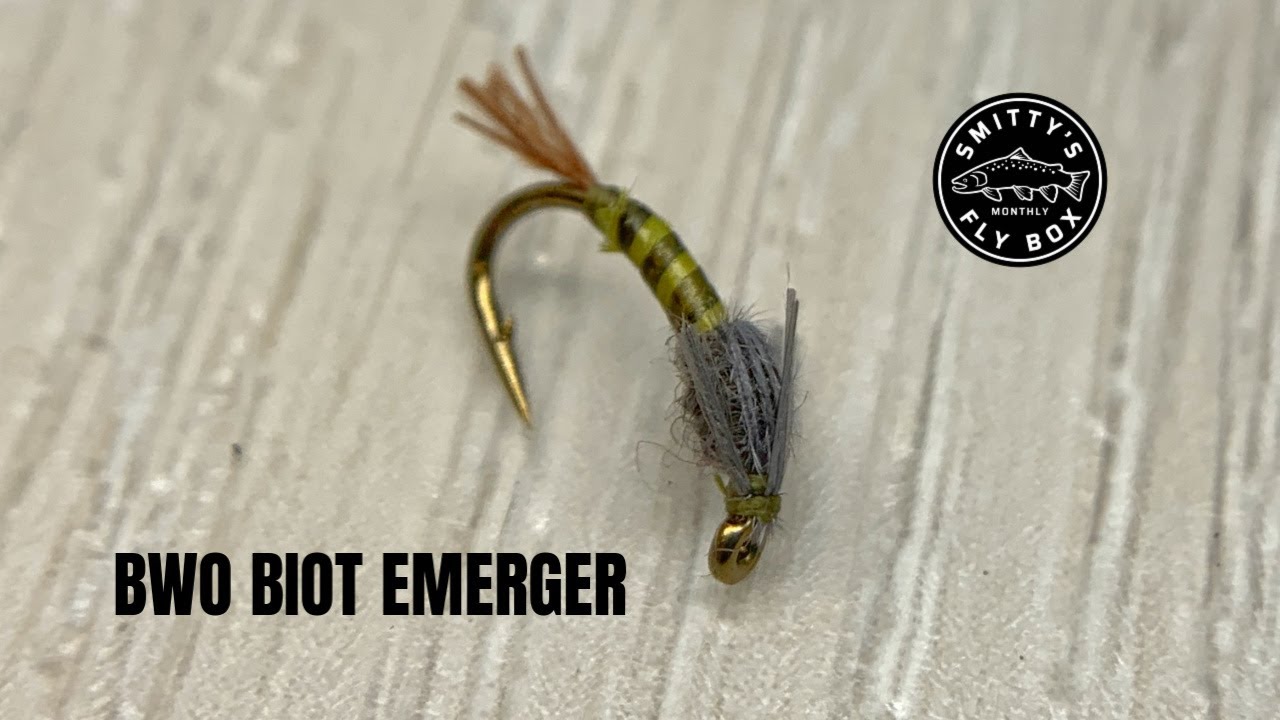 February 2020 Intermediate Tying video
Stonefly nymphs! You gotta have a few in your box for the spring and early summer. As the temperatures and the rivers rise, bouncing a stone pattern along the bottom of a fast moving trout stream can be really effective. I really like the Jelly stone, its small, has a great profile, and combines natural and synthetic materials to make a great looking stone. I think  the two-toned translucent "Jelly" abdomen is what makes this Stonefly pattern a winner.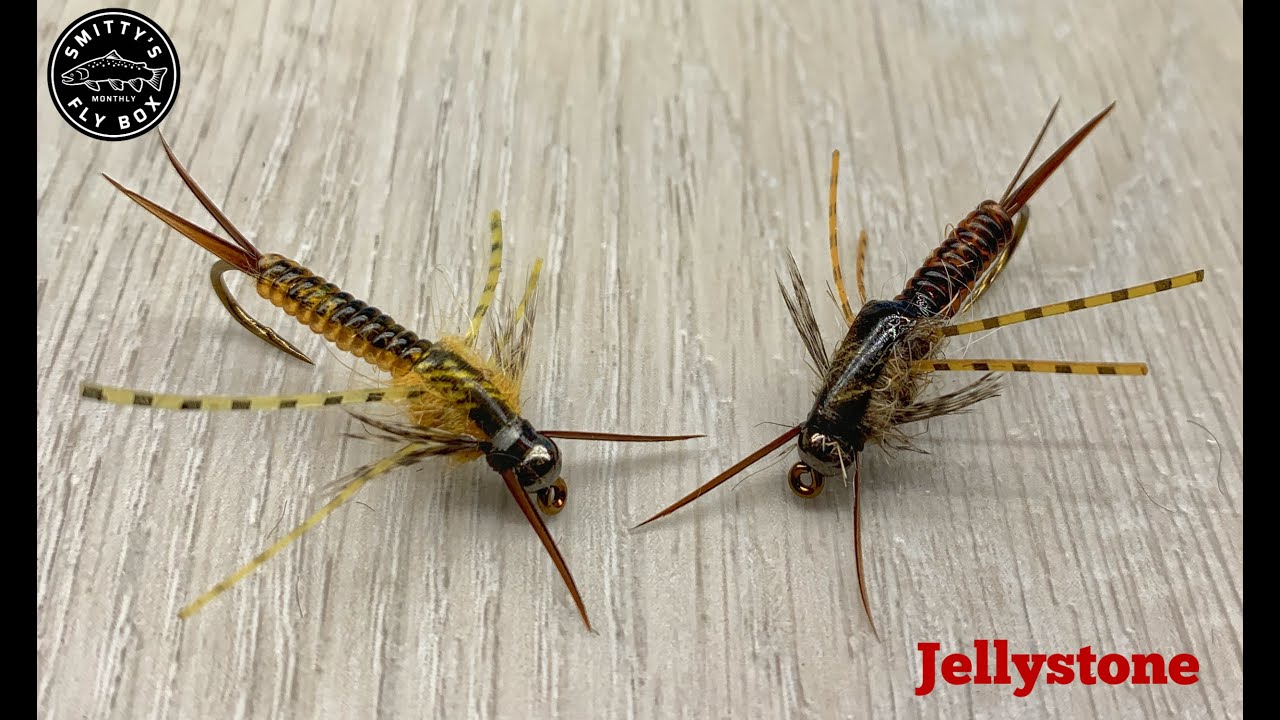 Jan 2020 Tying video
Baitfish
Baitfish are a staple  for still and salt water fishing. Our recent trip to Louisiana really opened my eyes to just how productive baitfish patterns can be. Watching big predatory fish chase down these patterns was not only entertaining but just reaffirmed how effective they can be. Big redfish, pike, bass and big trout all take advantage of eating smaller fish. The baitfish pattern should be a go to in your box when you're thinking of catching bigger fish. This particular pattern is a fun tie and can be mixed and matched in many different colors to 'match the hatch' in your local waters.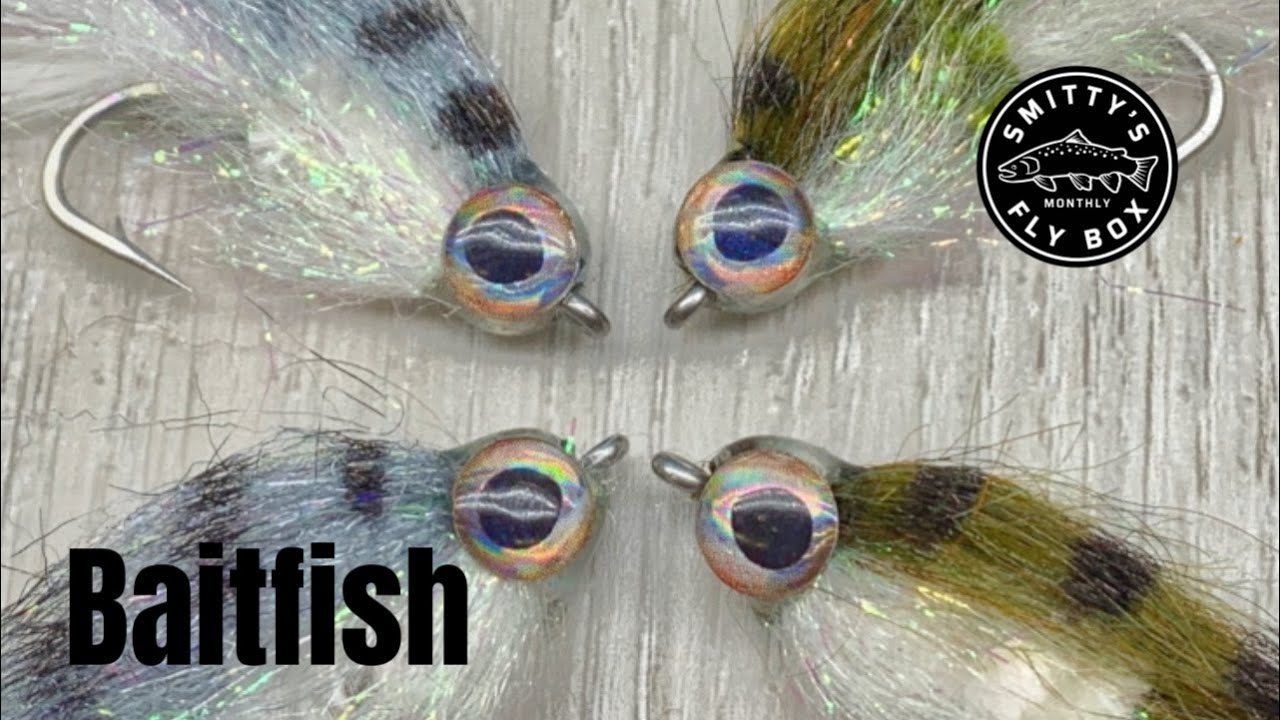 December 2019 Tying video
Hot Head Foxie
Another pattern coming off the vice of our resident Euro nymphing expert Courtney Bailey. These patterns seem to keep gaining traction as Euro nymphing gets more and more popular. Its hard to resist those hot colored beads and the fish seem to agree. I like this pattern in the winter months bouncing along the bottom. So if you're new to the Euro nymphing game or want to tie this under a traditional strike indicator, both will work to get this fly in front of fish. Plus it's fun to tie.
Orientsun Jig hook size 10
Black UTC 70 thread
Hot colored slotted tungsten bead
Squirrel dub
Pheasant 
Wire 
lead wire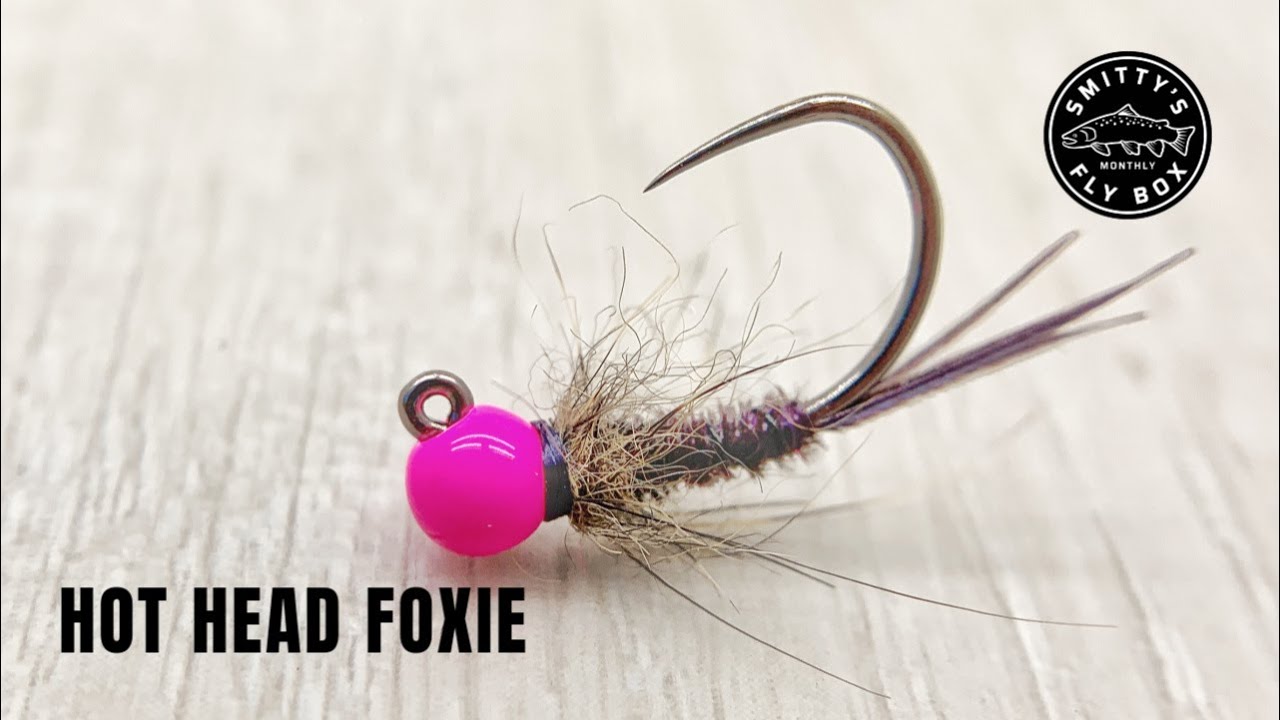 November Intermediate Tying video
Lightning Bug
Winter is creeping in on us so it's probably a good time to fill those boxes with nymphs. The Lightning  bug is basically a flashy version of the Copper John. I like to tie it on a curved nymph hook with buggy natural dubbing for the thorax. I've had good luck with this fly on the Madison river in MT as well as my home waters. Its a good all around attractor nymph.
Daiichi 1120 size 16
UTC 70 thread
flashabou
Thin Skin
Whiting Brahma Hen Saddle
Wapsi Whitlocks SLF dub
Small Wire
Brass bead in 2.4mm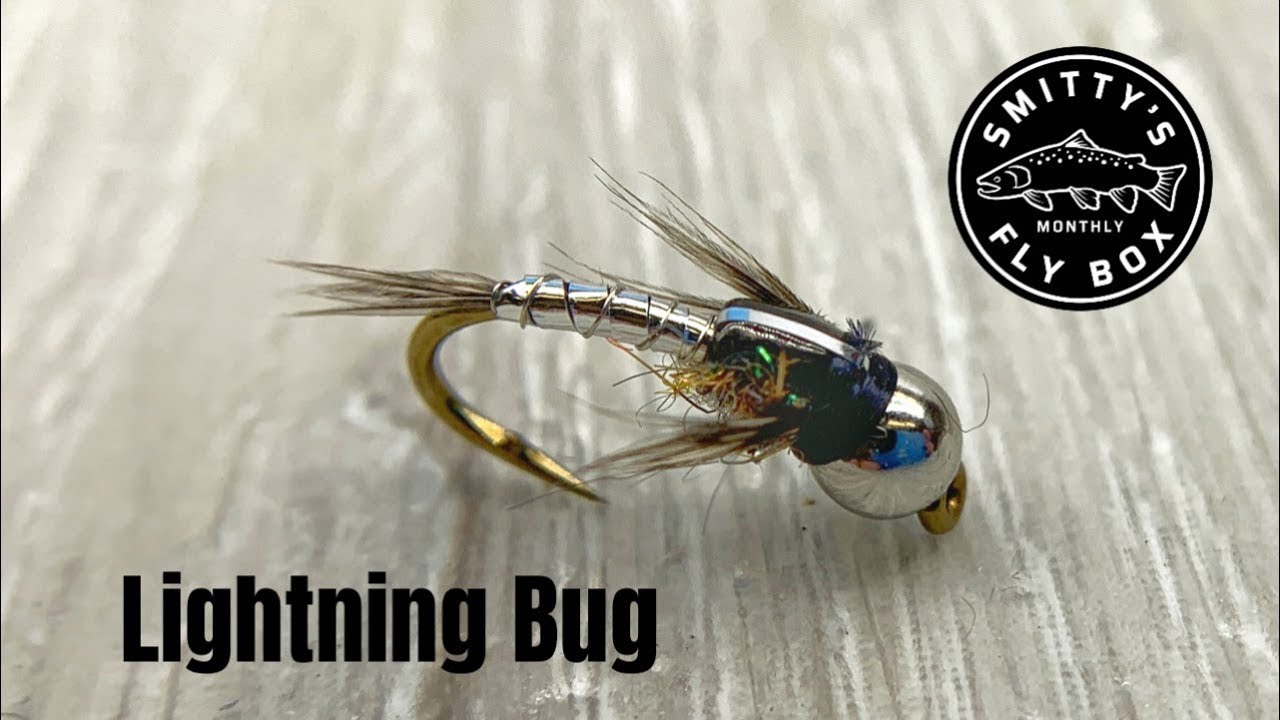 October Intermediate Tying video
Crayfish
 
This pattern was requested by one of our subscribers. I thought it would be a good pattern to do because it applies to everyone . We have a lot of crayfish out west, and the people back east and the south use this pattern as well for Bass and Trout. Crayfish/Crawfish...whatever you call it. It's as cool pattern to tie.
Daiichi 2220 Streamer hook
6/0 thread
round rubber
plastic eyes
lead wire .030
craw dub from Wapsi
med copper wire
Scud Back
Straight cut rabbit strips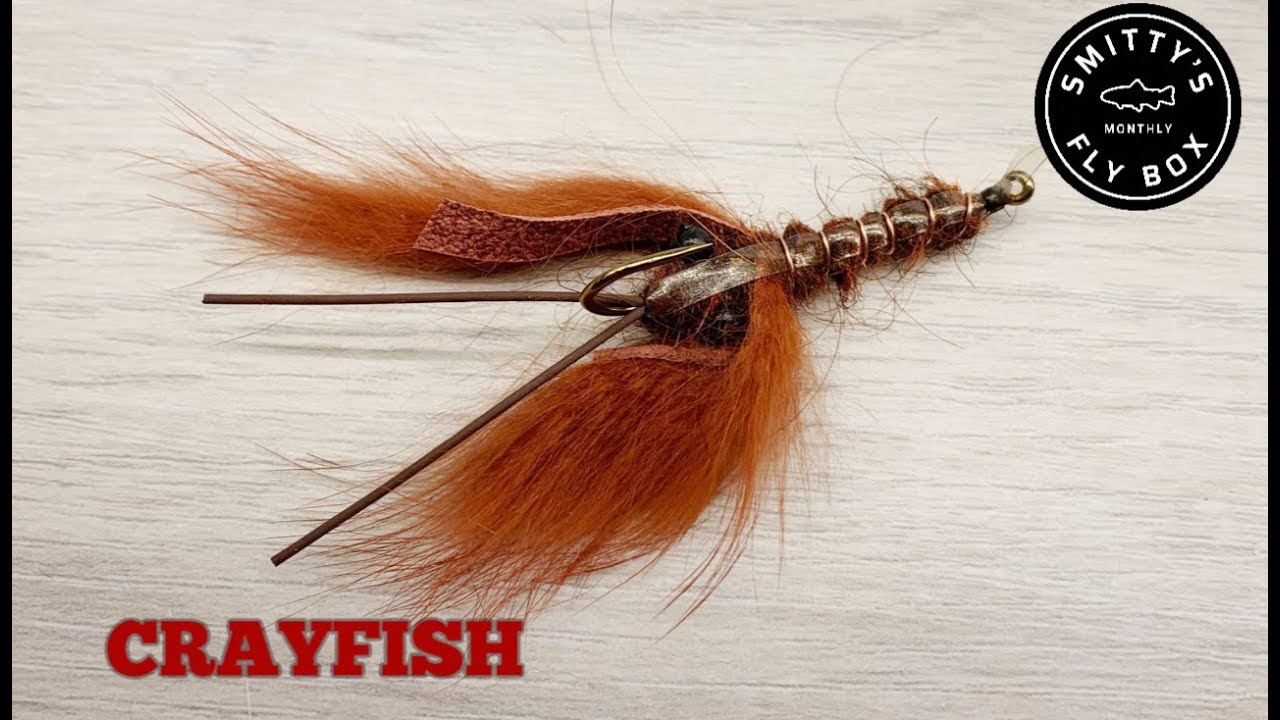 September Intermediate tying video
Two Timin' Ant
It's ant pattern time.  This is one of my late summer /fall go to dry flies. It  doubles as a good caddis fly and well as a standard terrestrial. I really couldn't come up with a good name so I called it the two Timin' because of the two tones of dubbing. Enjoy!
Daiichi dry fly hook
8/0 thread
Cinnamon dry fly dubbing
Tan dry fly dubbing
Whiting Dry fly hackle
Coastal deer hair
small round rubber
Krystal flash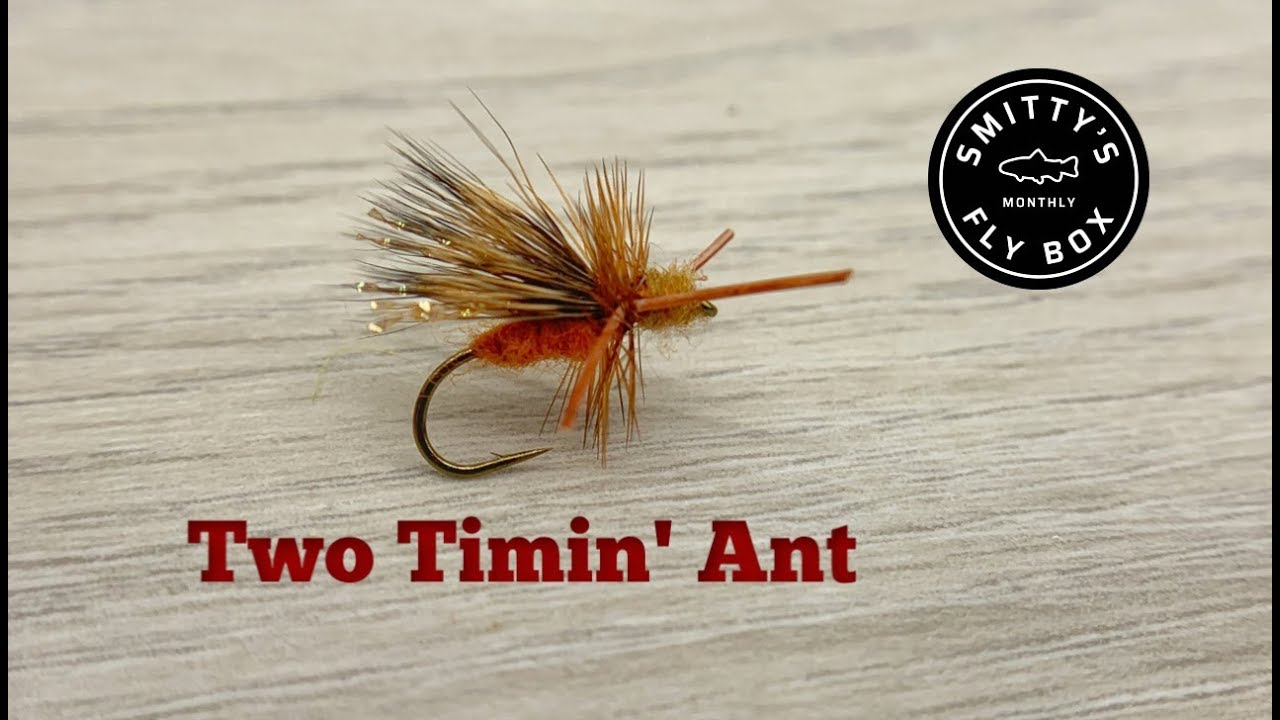 August - Intermediate tying video
I wanted a streamer that was a little smaller that I could fish easily in the mountain streams around my home but I could also pound that banks from a drift boat on bigger water. This is how the Squirrel Bait was born. This fly features the TRAILER HITCH hooks that are so cool and easy to work with. This fly is only a couple of inches long but it swims like crazy. It also features the METAL HEAD, which has a little more weight than a regular cone head. I love fishing this little guy!
Trailer Hitch hooks size 10
Metal Head black nickel small baitfish
6/0thread
Stripped Squirrel
Arizonal Simi Seal dubbing
Whiting Brahma Hen saddles