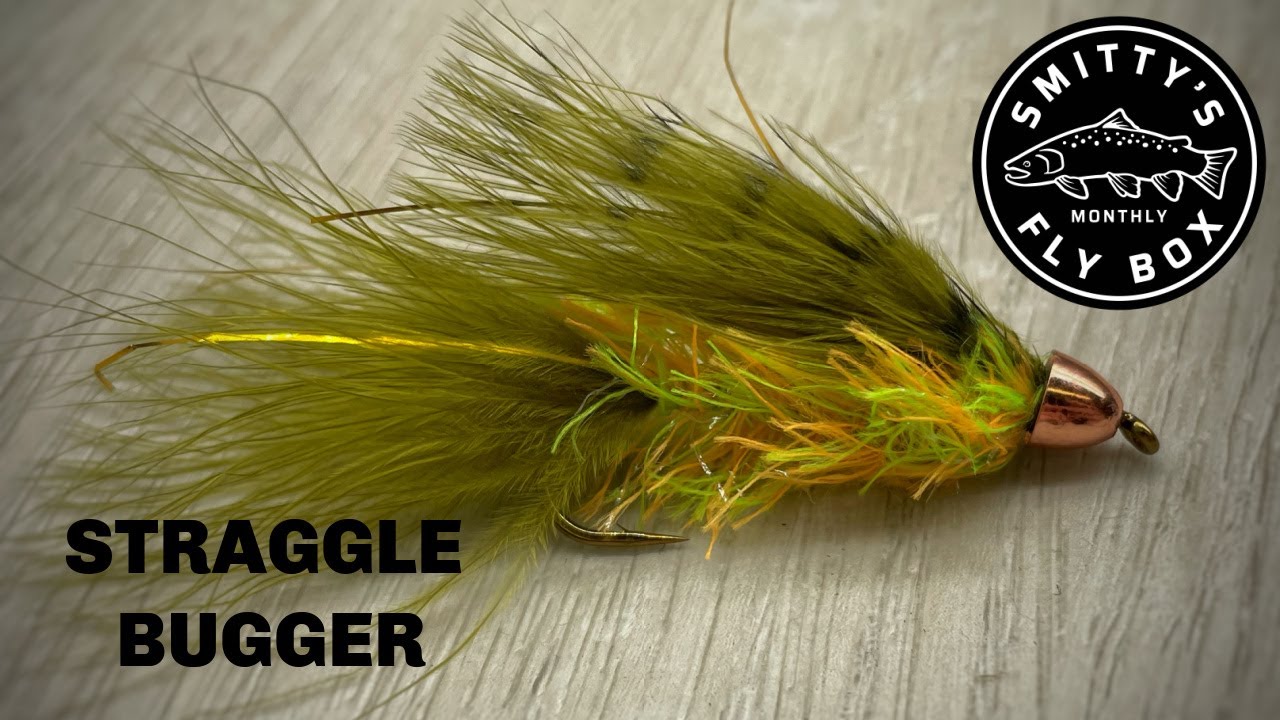 Oct 2022
Hot Head Ray Charles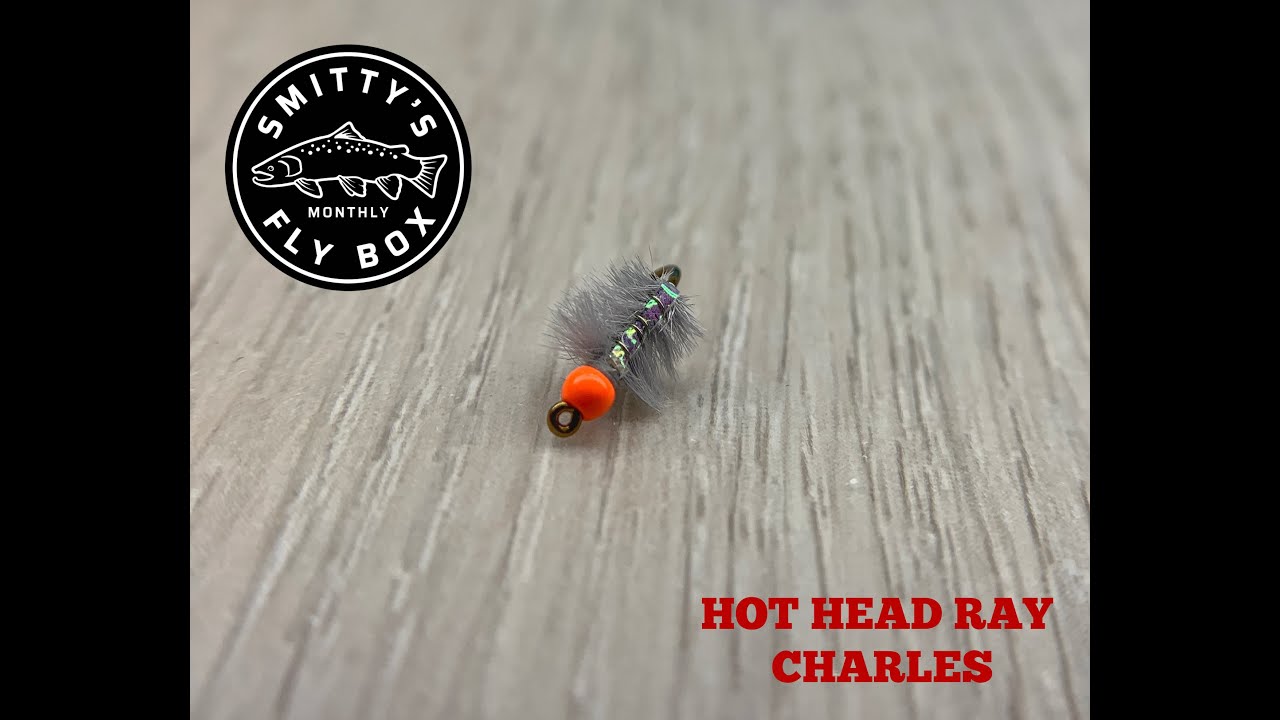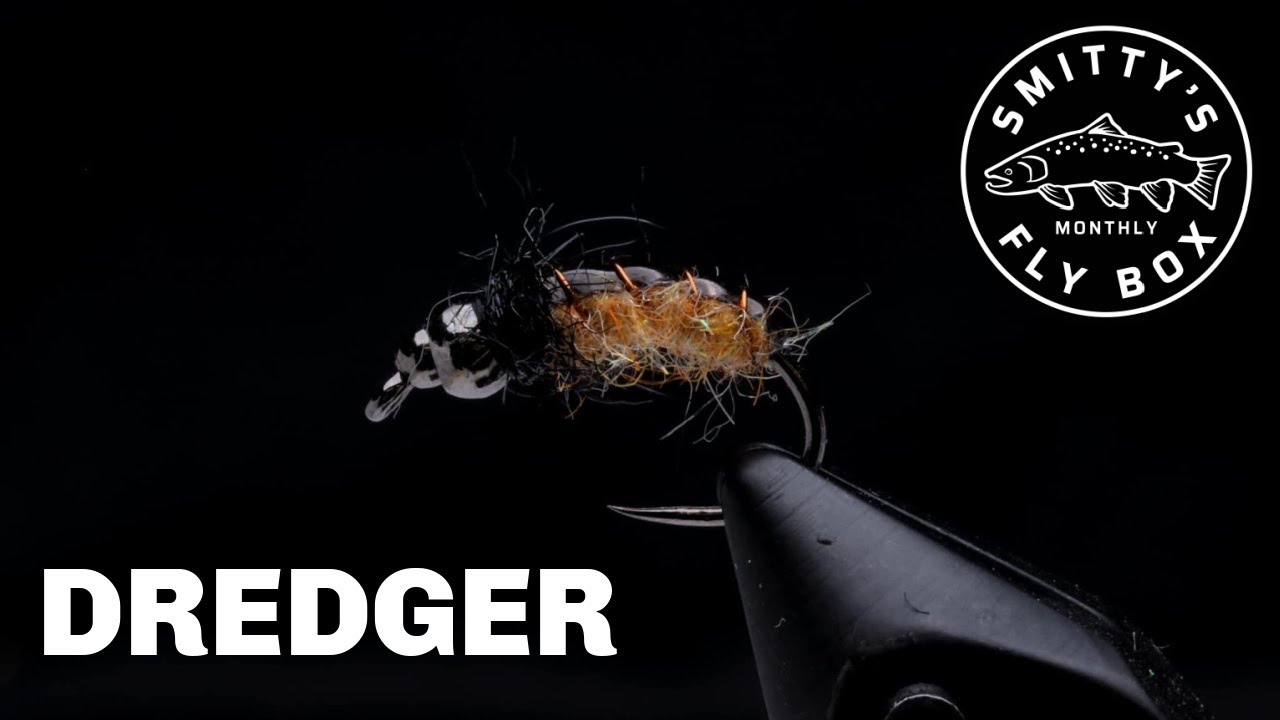 Bunny Strip Minnow
August 2022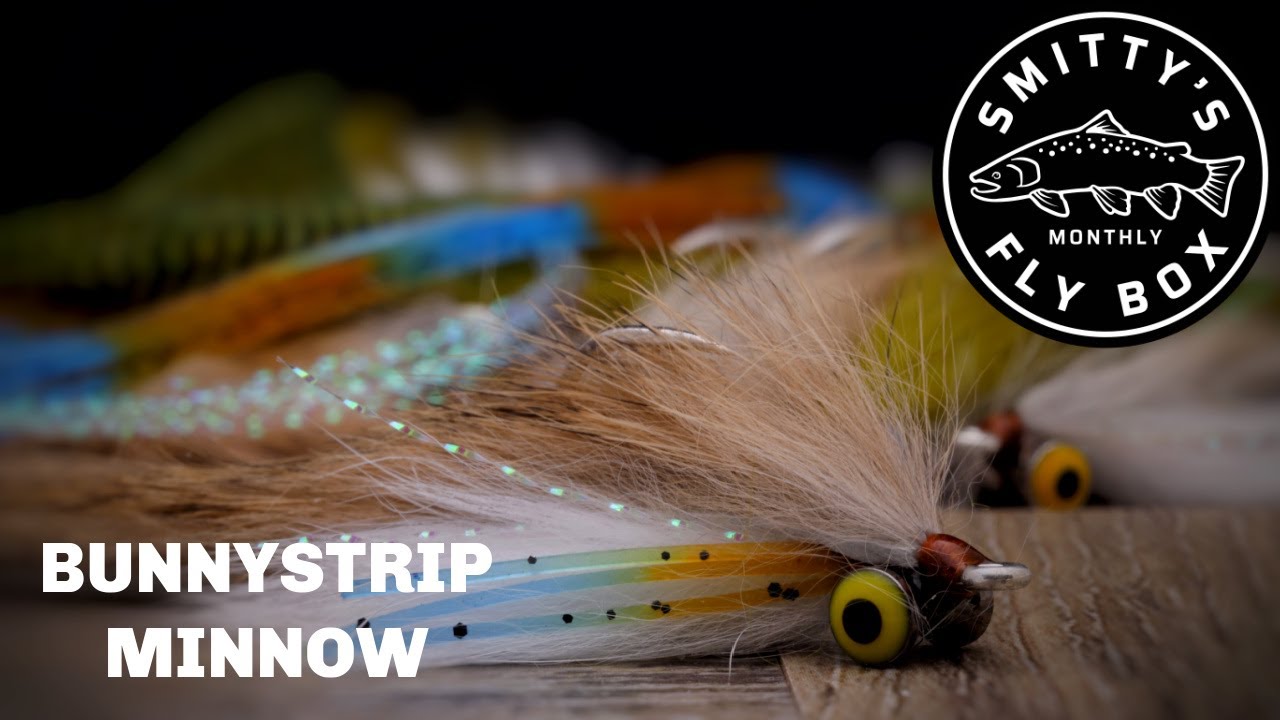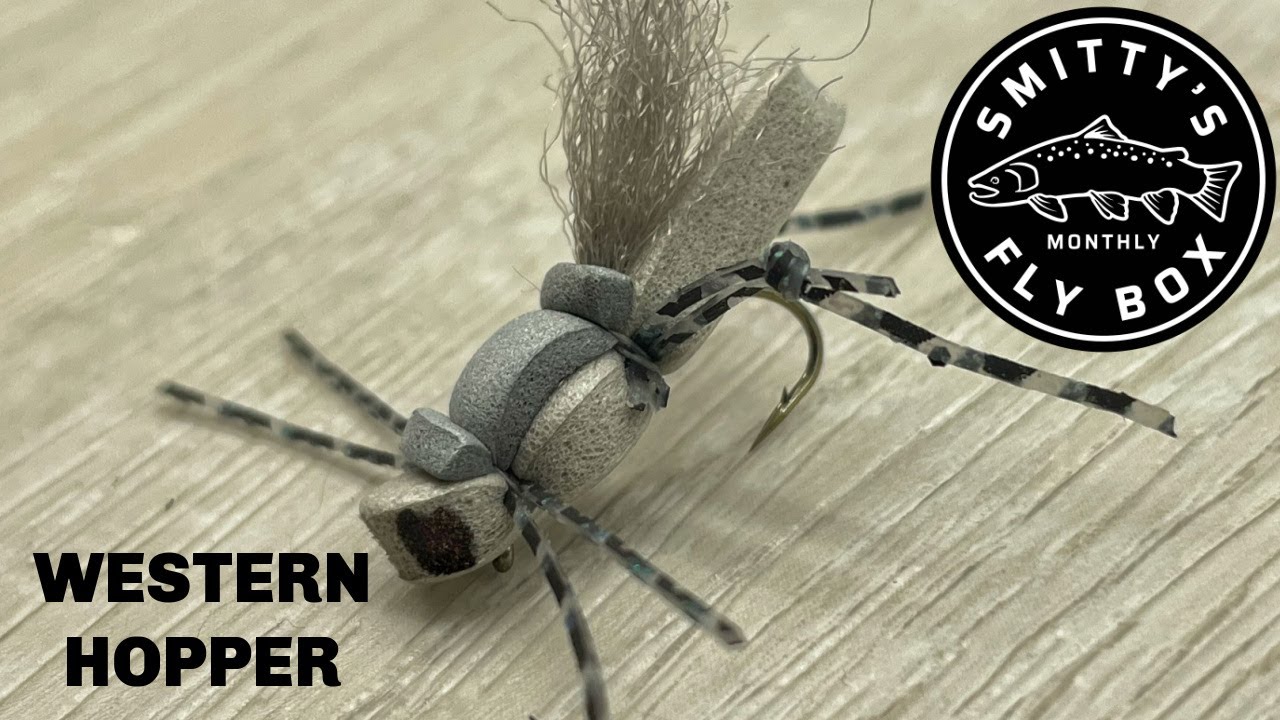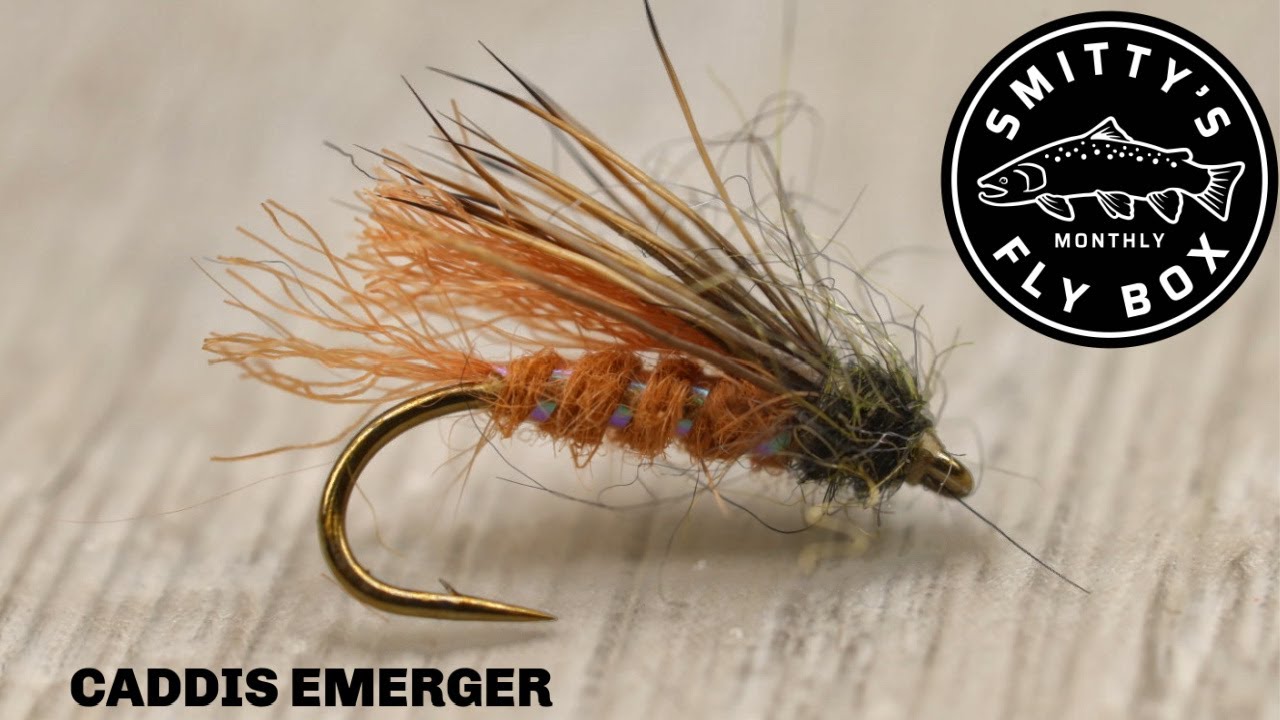 May 2022
Conehead Wooly Bugger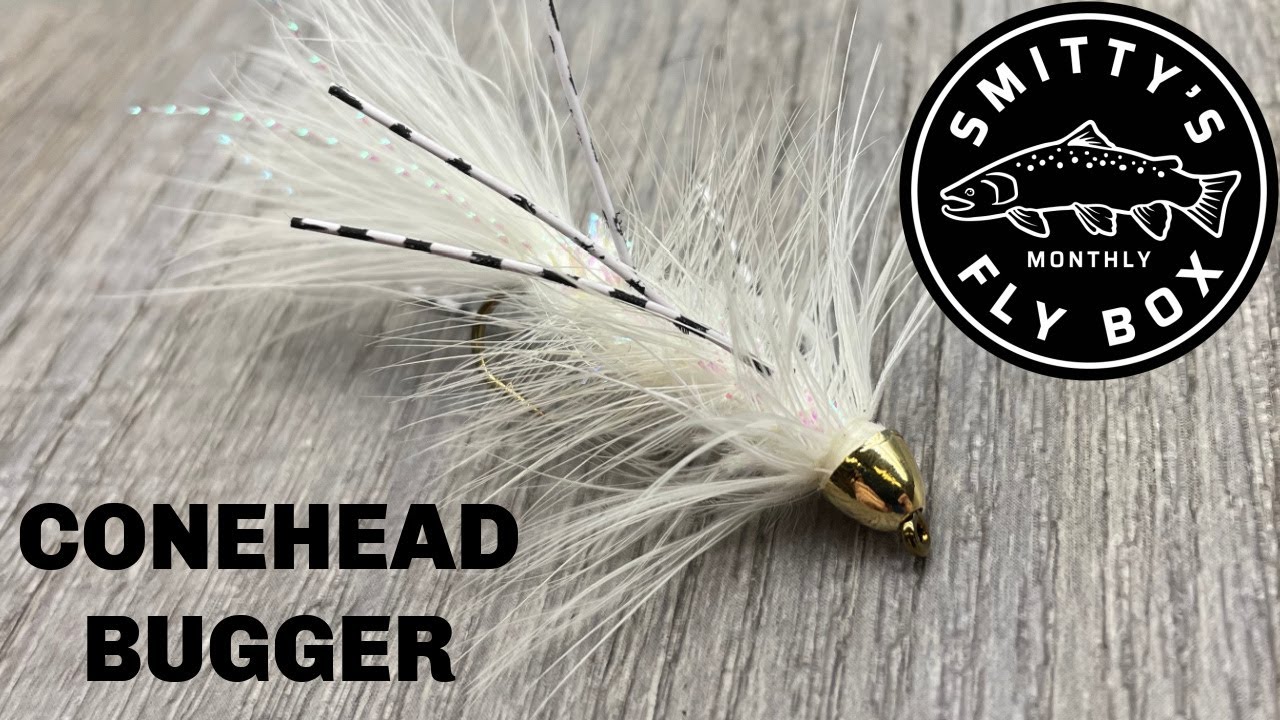 April 2022
Soft Hackle Tag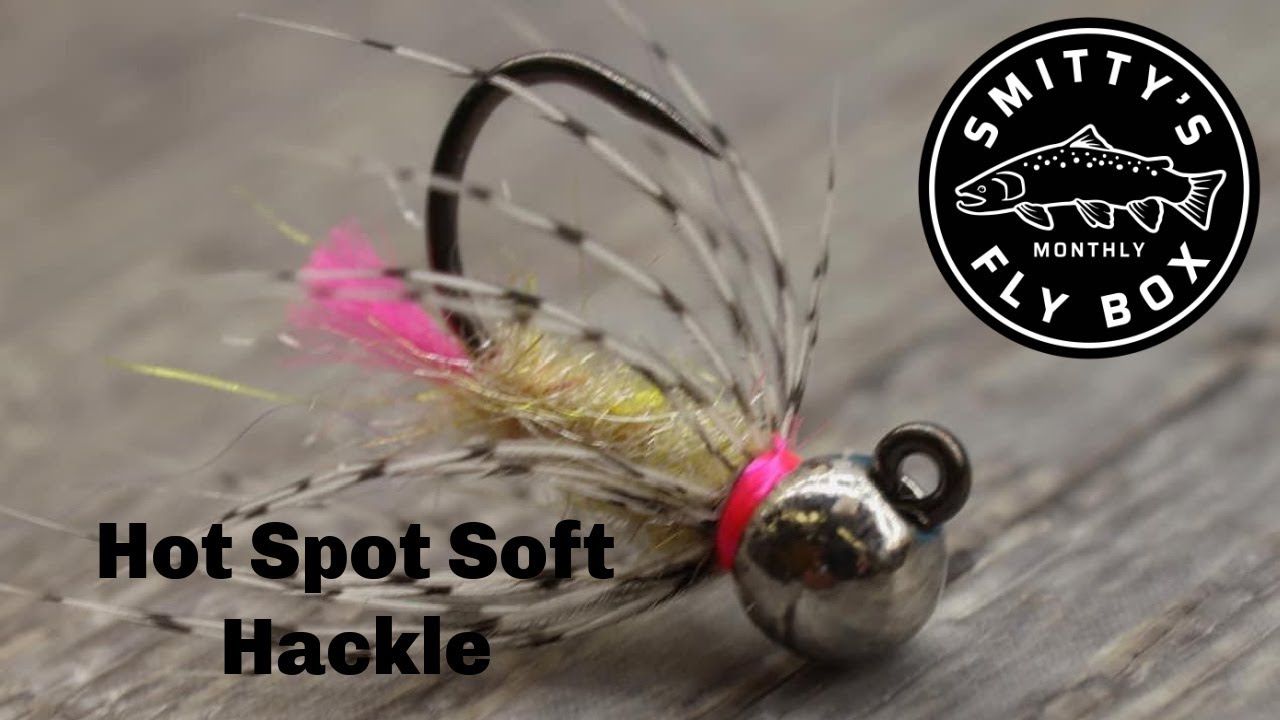 March 2022
Parachute Adams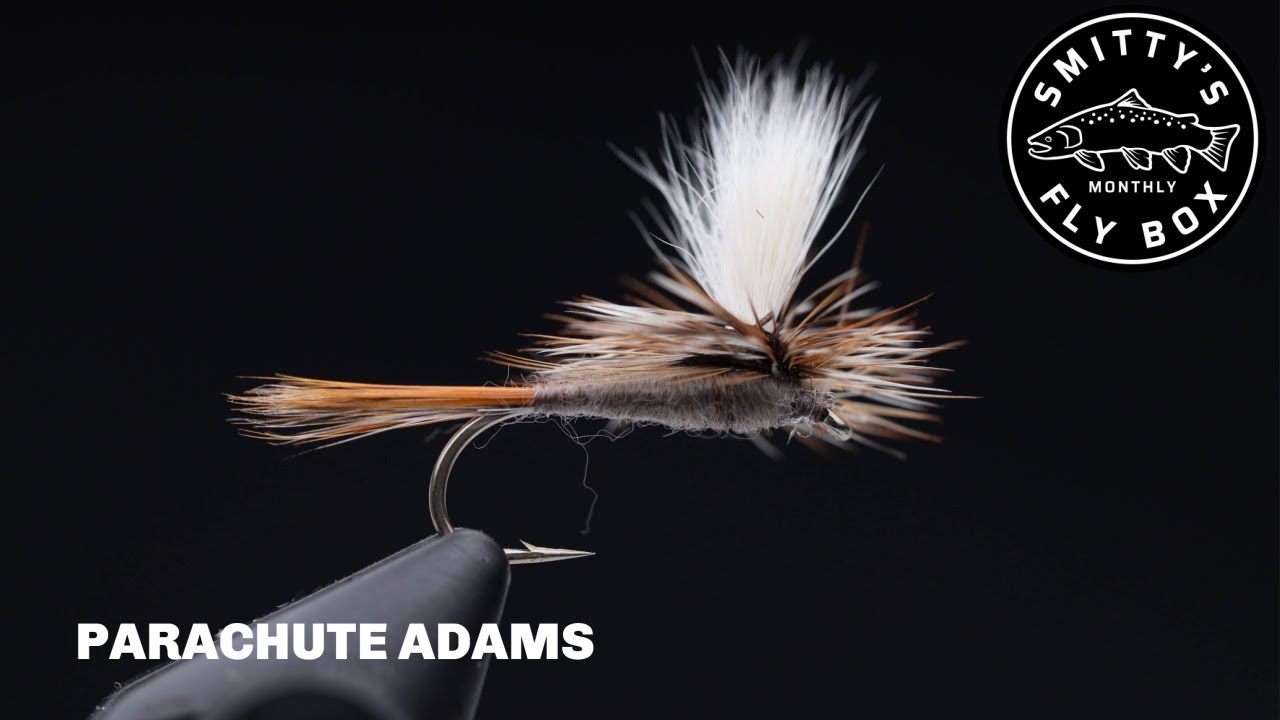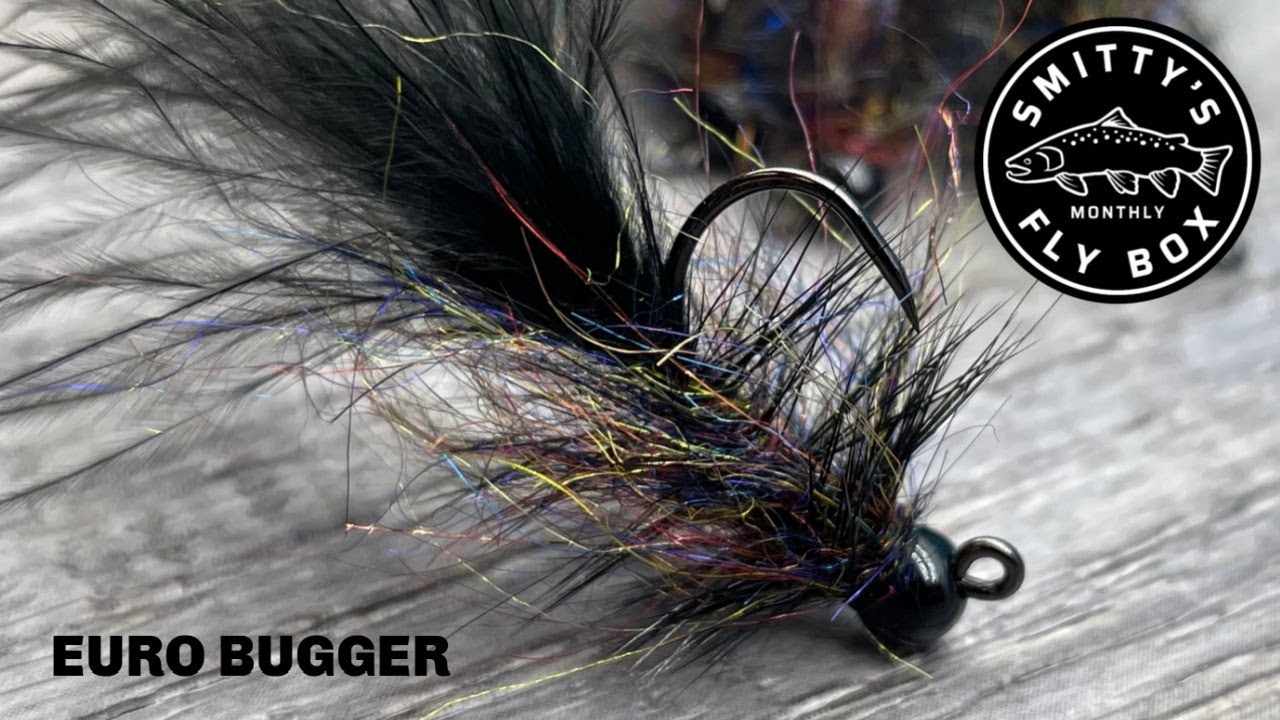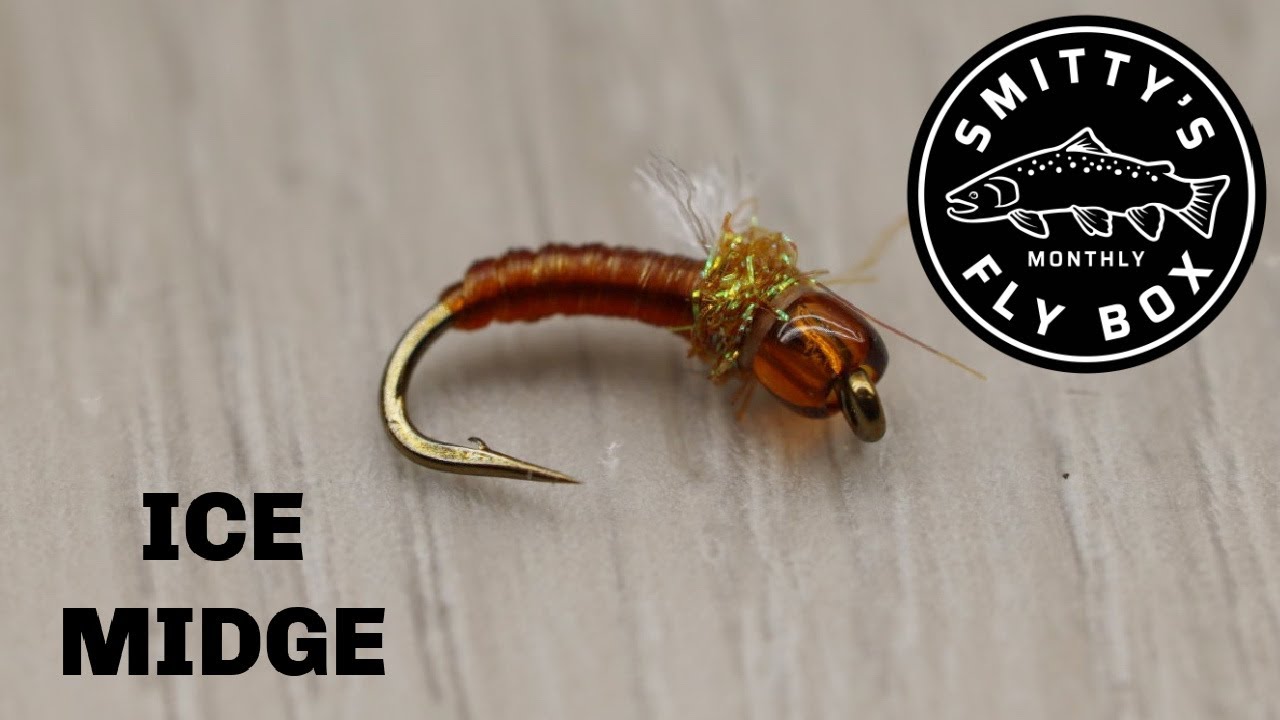 December
Mutant Pheasant Tail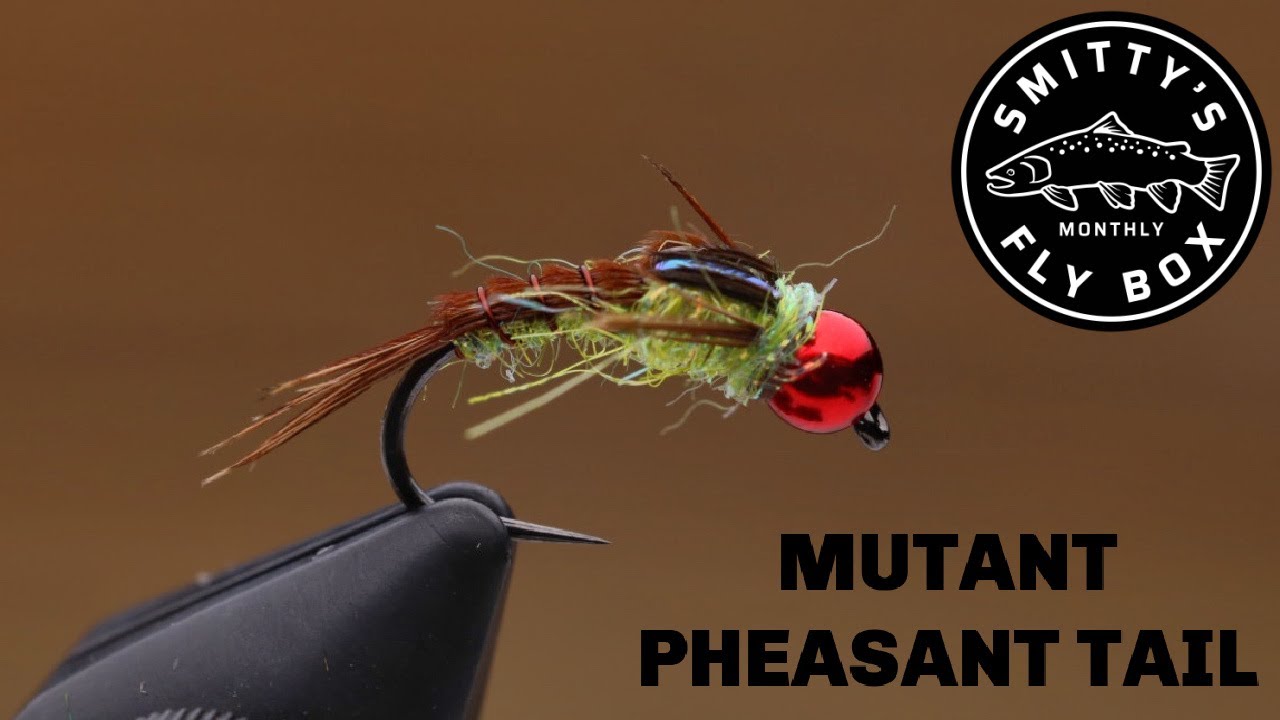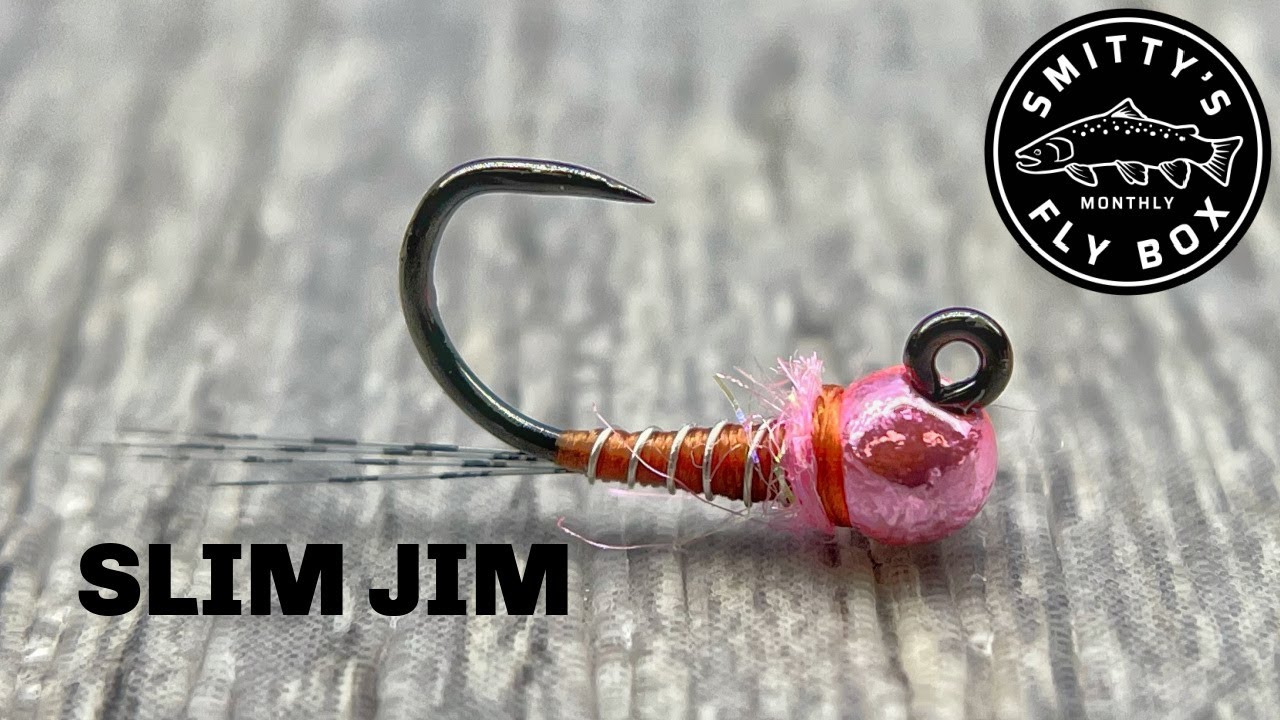 October 2021
Kohn's Leech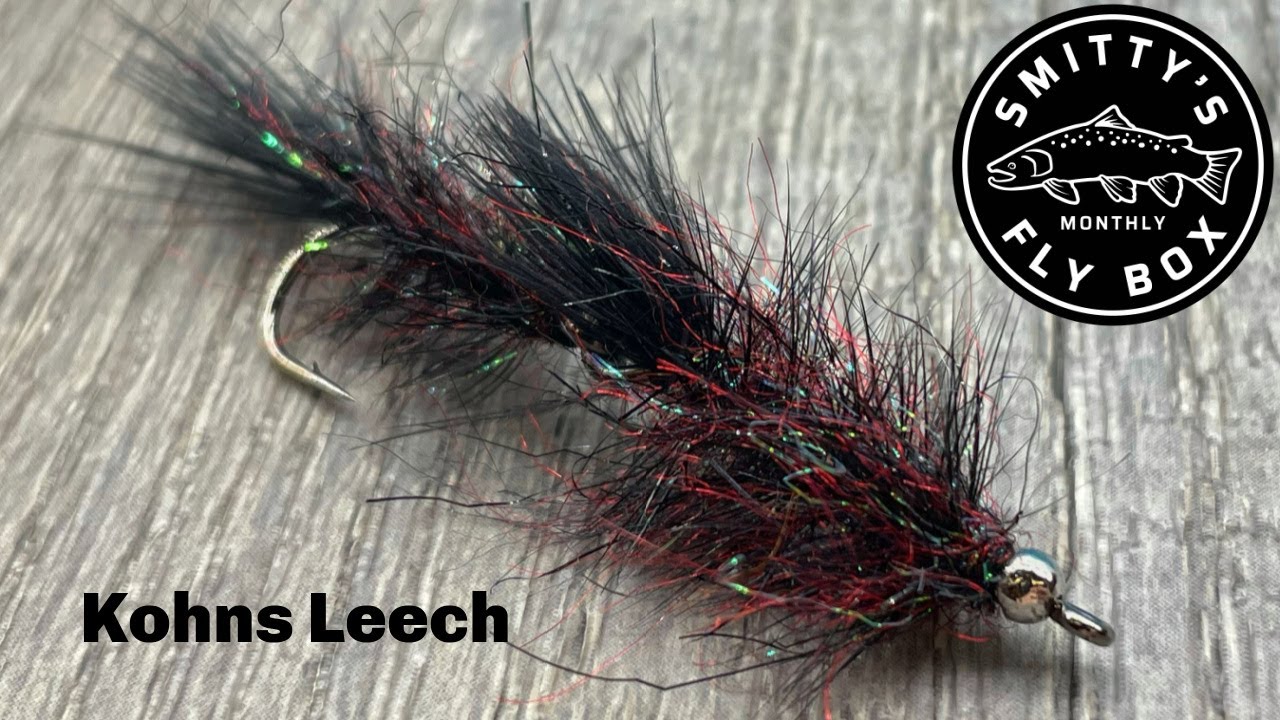 September 2021
Walt's Worm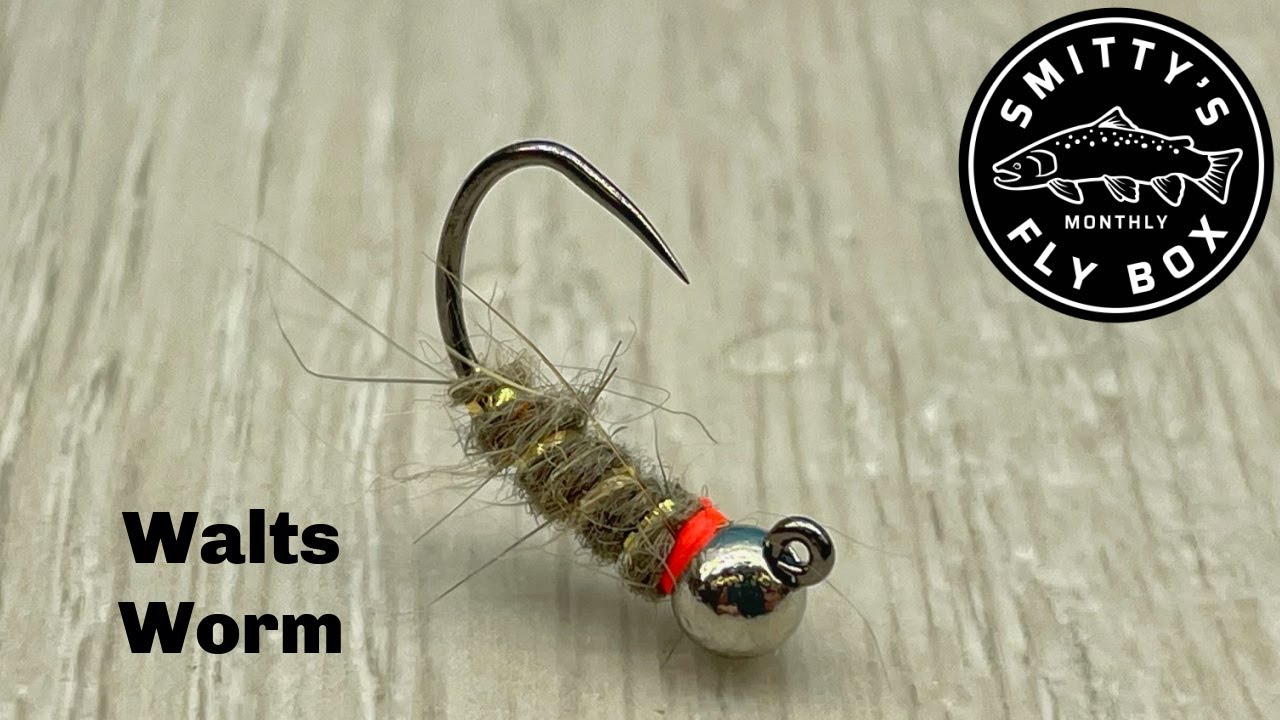 August 2021 
Hot Butt Caddis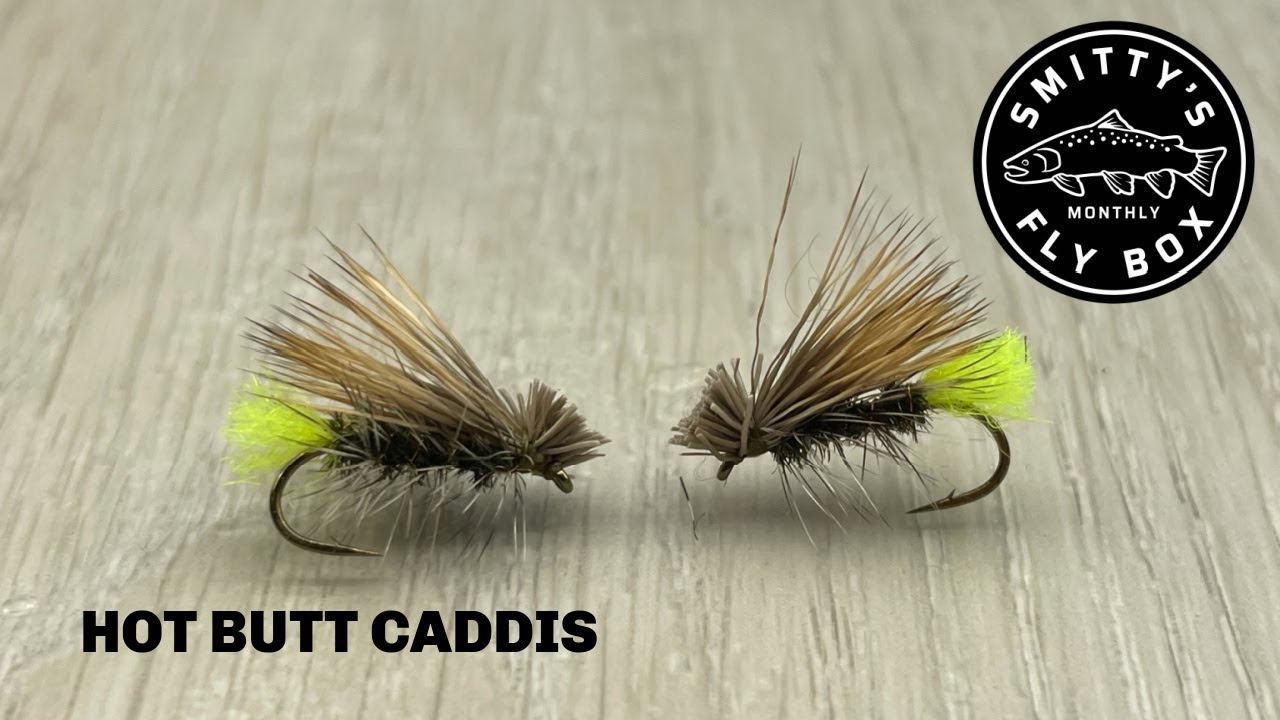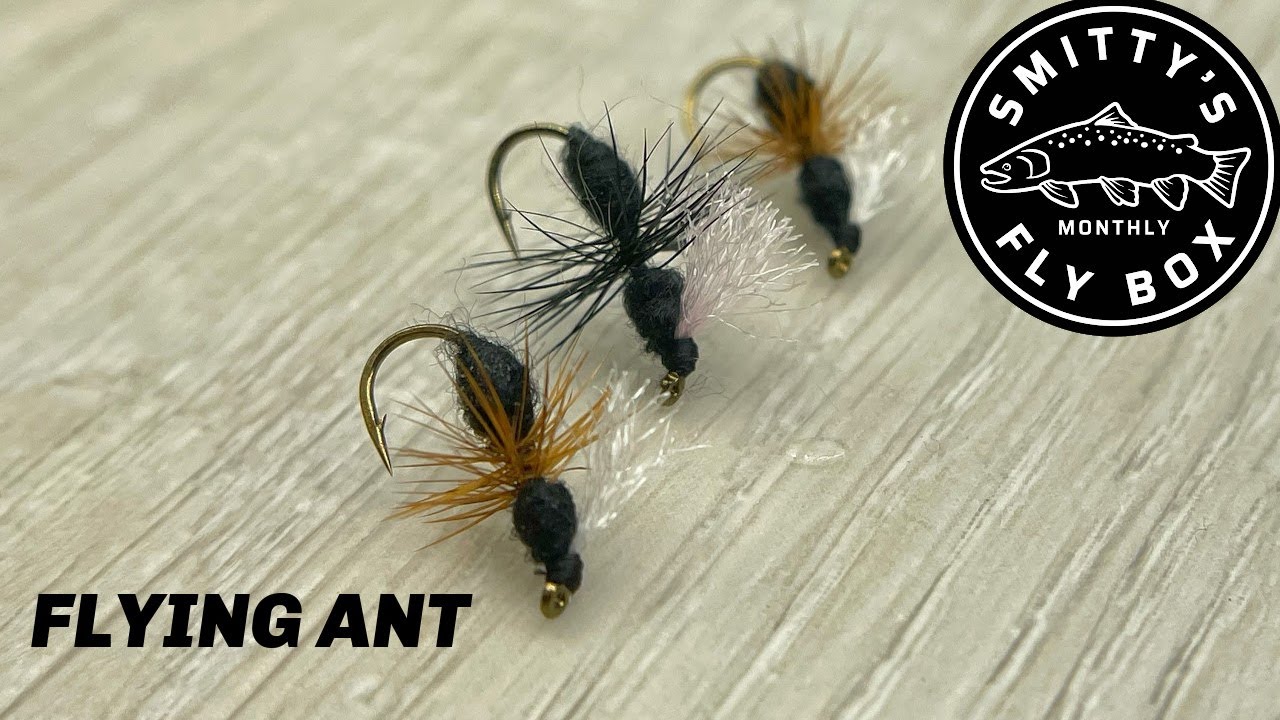 June 2021
Rubblerlegs Nymph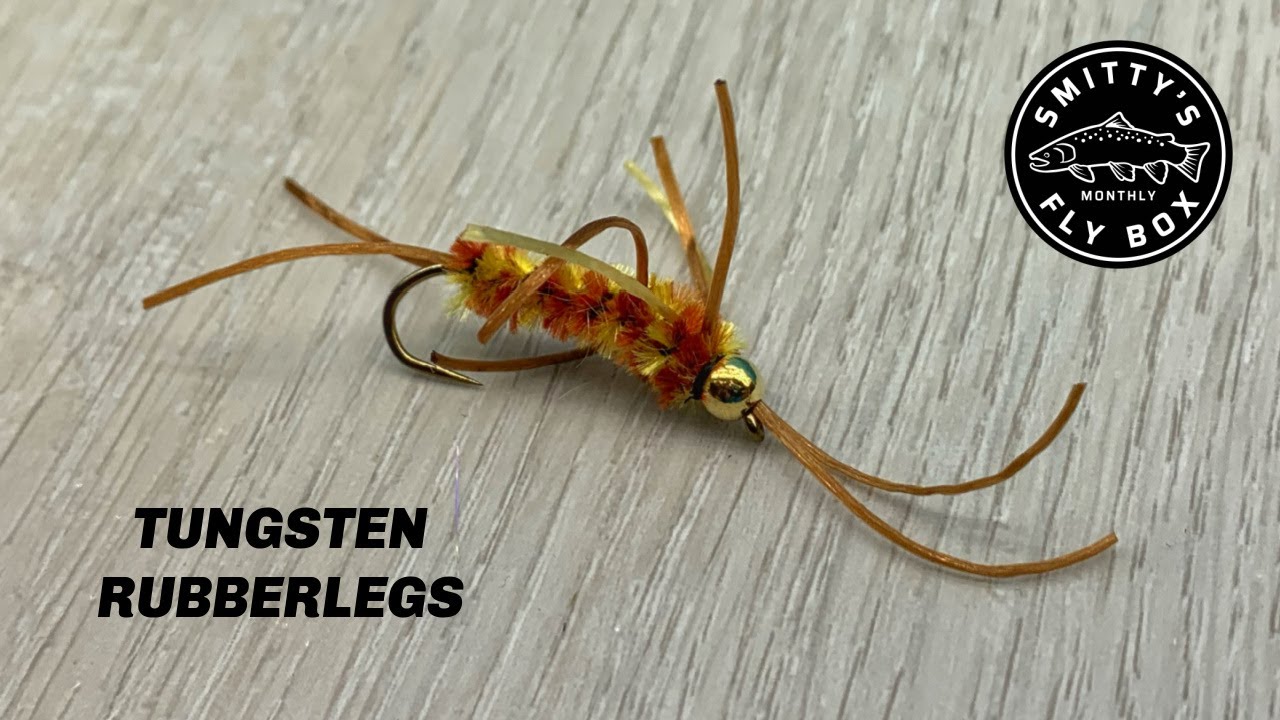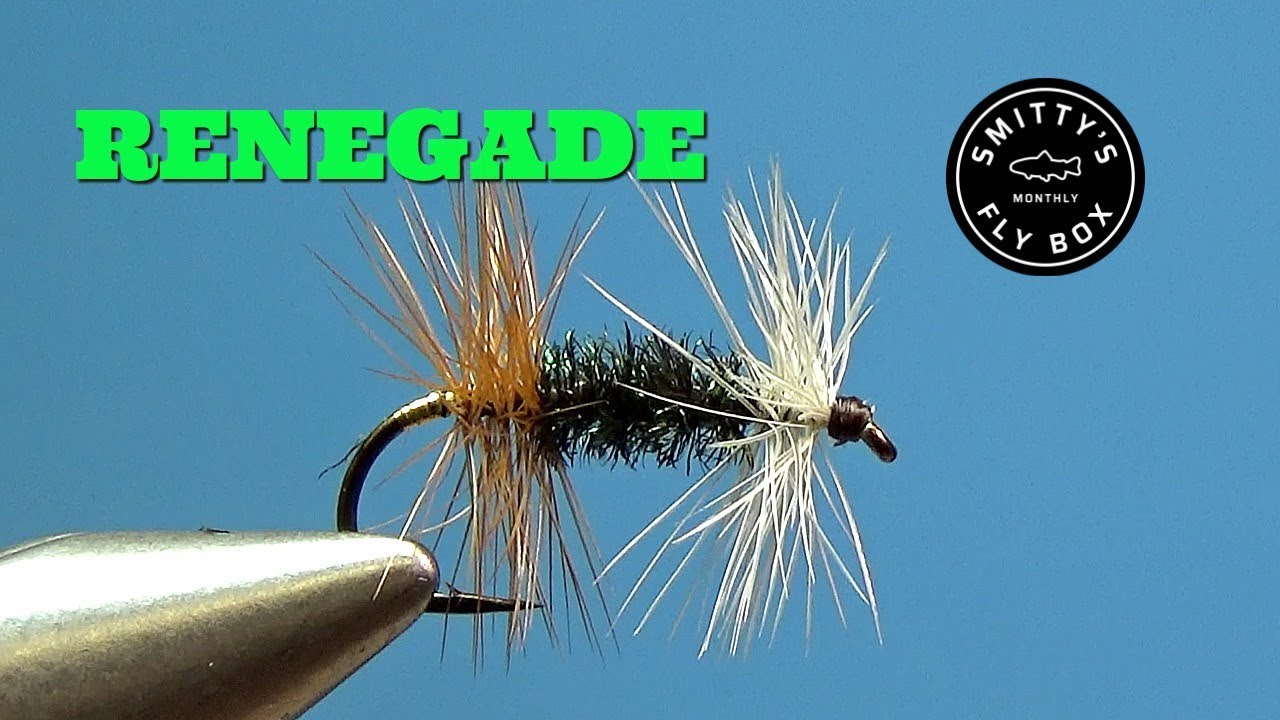 April 2021
Hares Ear Nymphs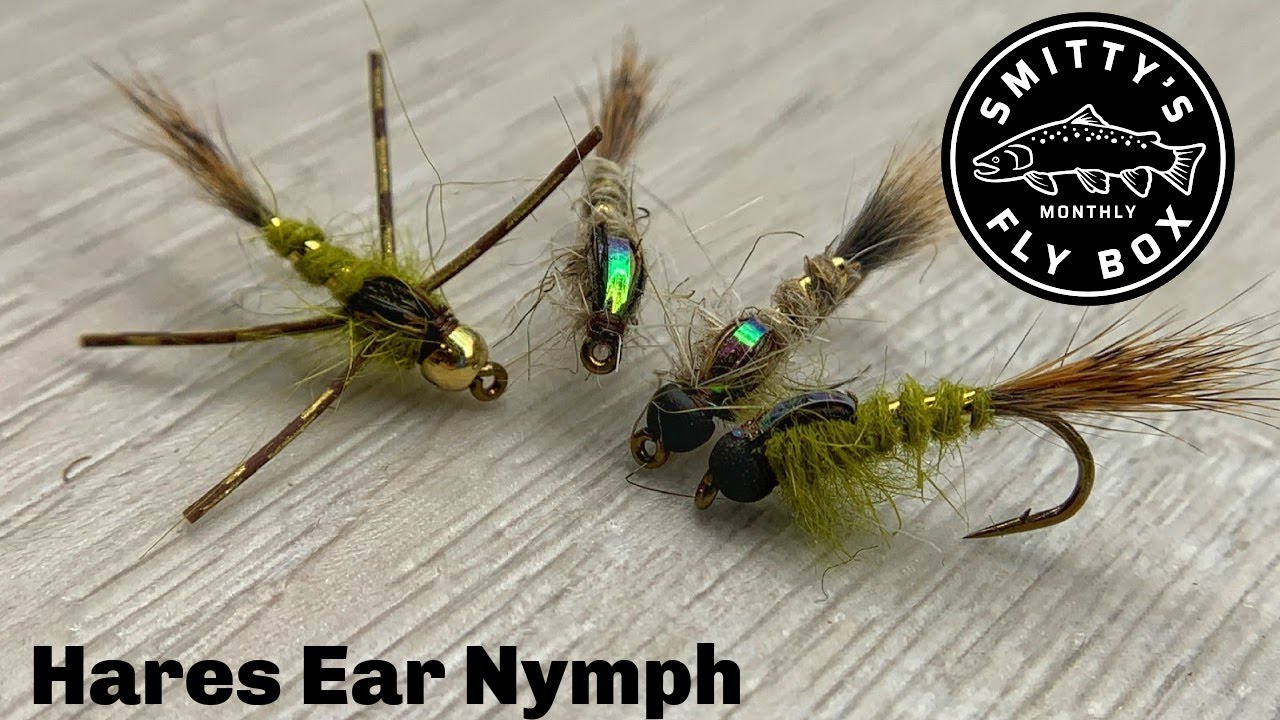 March 2021
Bead San Juan Worm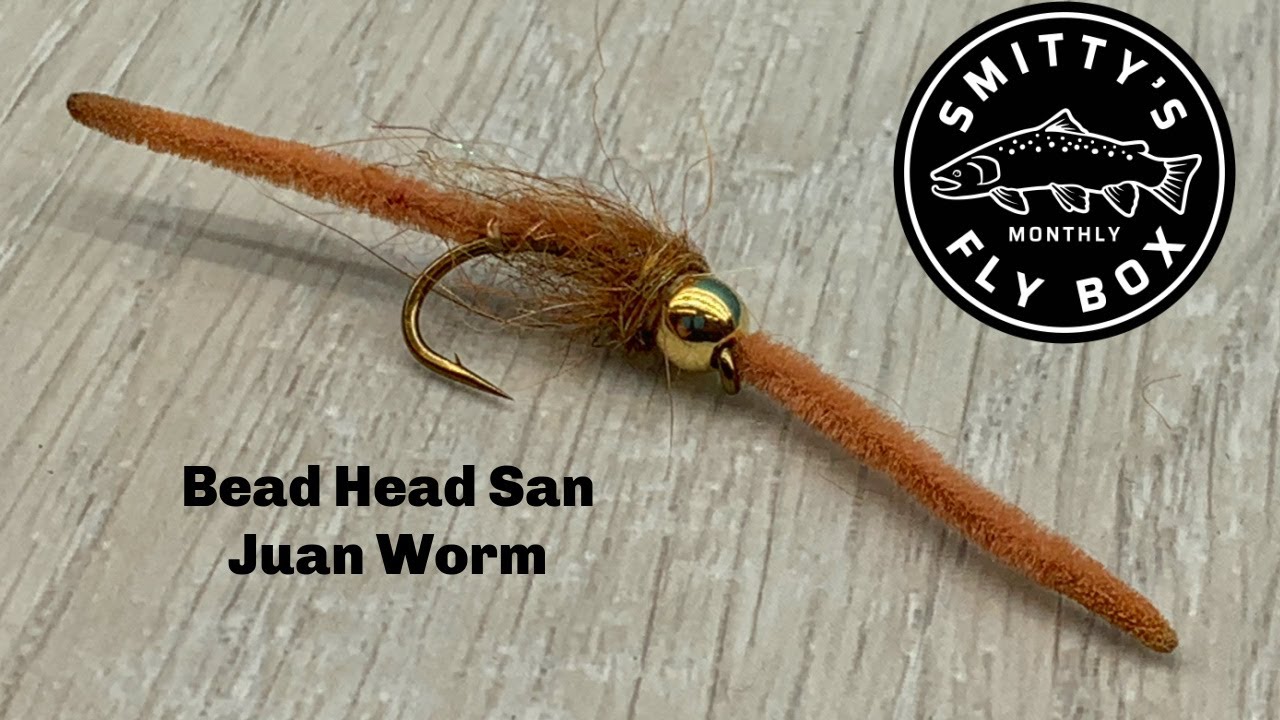 Feb 2021 Box
Hot Head Simi Seal Leech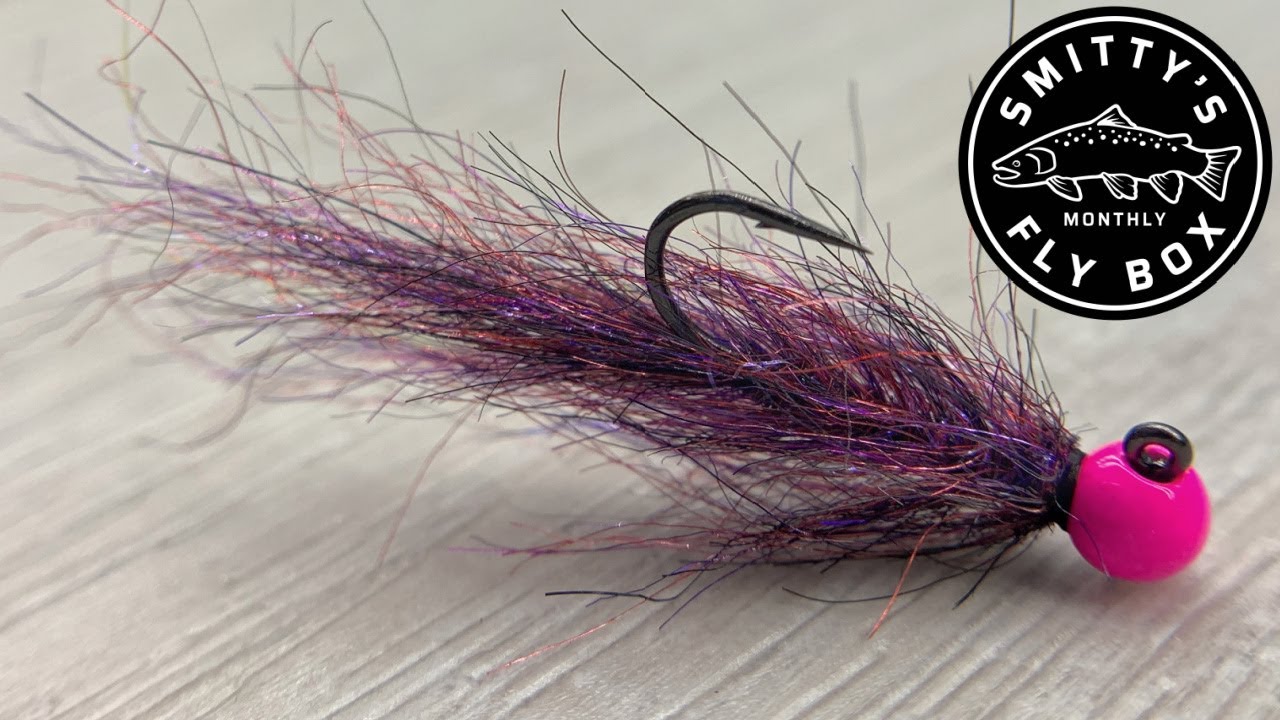 Jan 2021 Beginner Box
Soft Hackle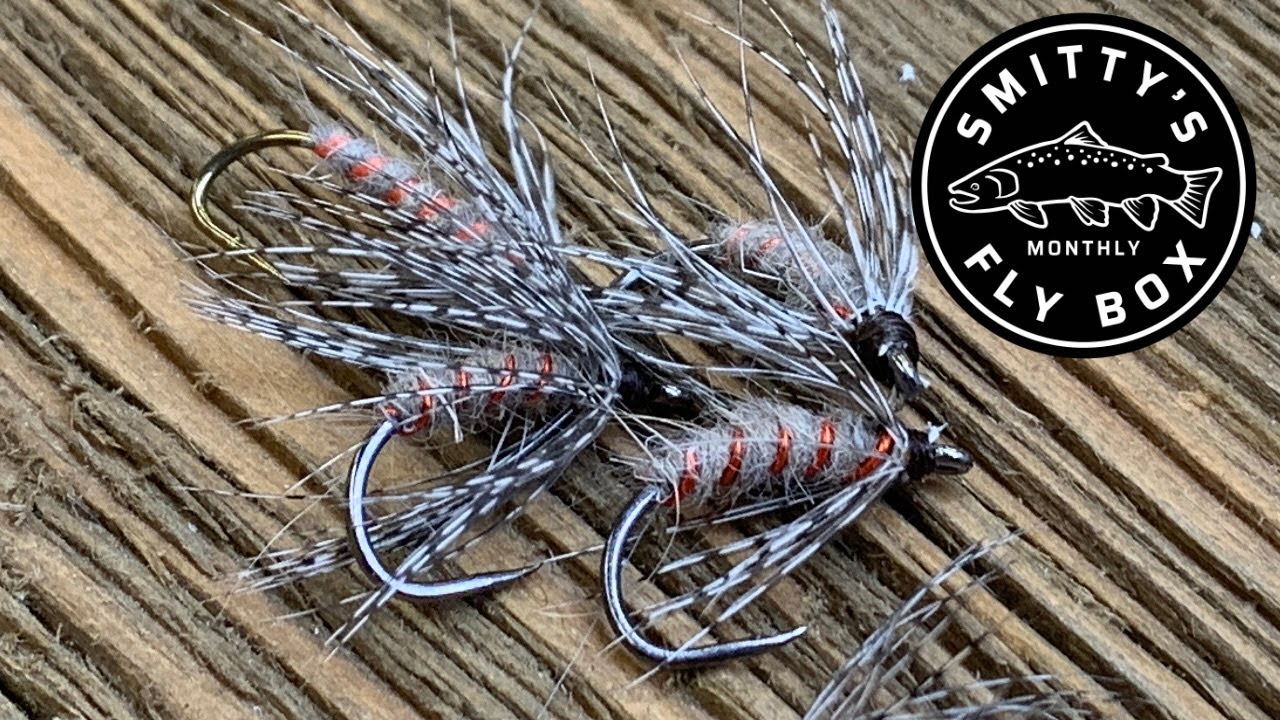 Dec Beginner Tying box
Christmas Bugger
Merry Christmas everyone! There's only one thing better than a Woolly Bugger and that's a Christmas Woolly Bugger. I fish alot  stillwater reservoirs in Utah and Southern Idaho and small Buggers with a little crystal flash have always done well for me. We were feeling a little festive so I hope you enjoy and catch a bunch of fish.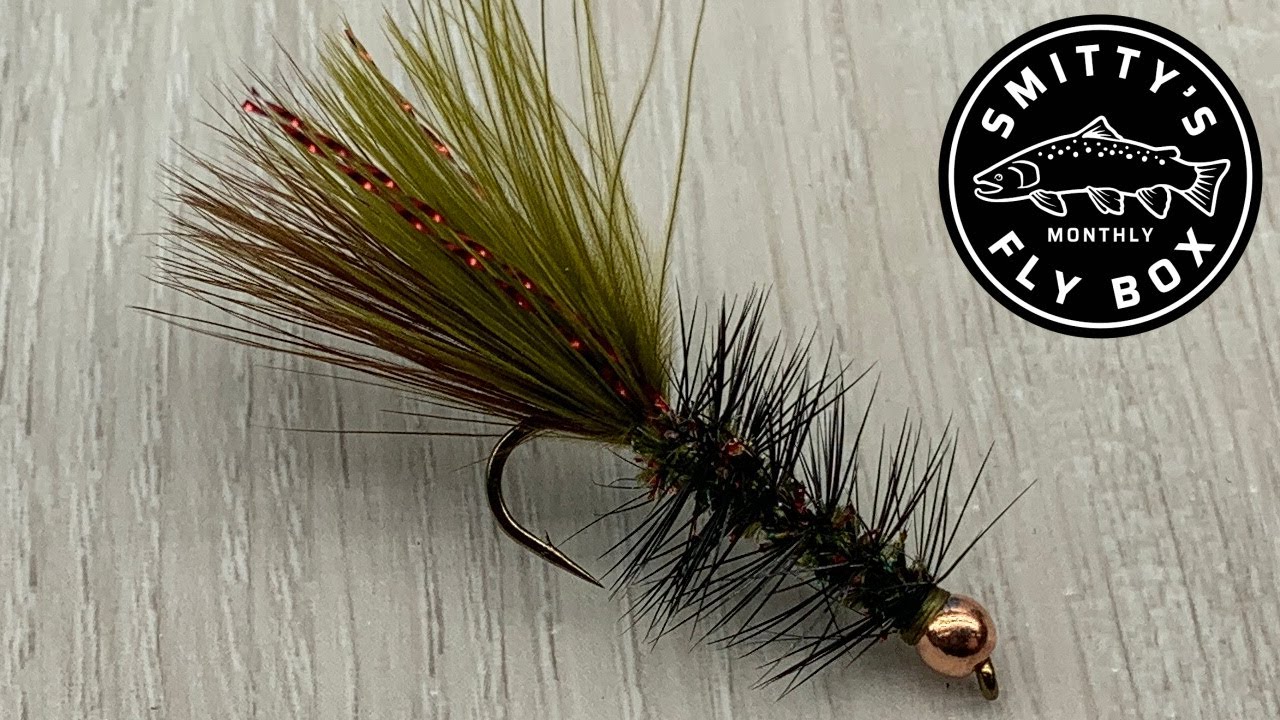 November Beg Tying Box
Beadhead Flash Pheasant Tail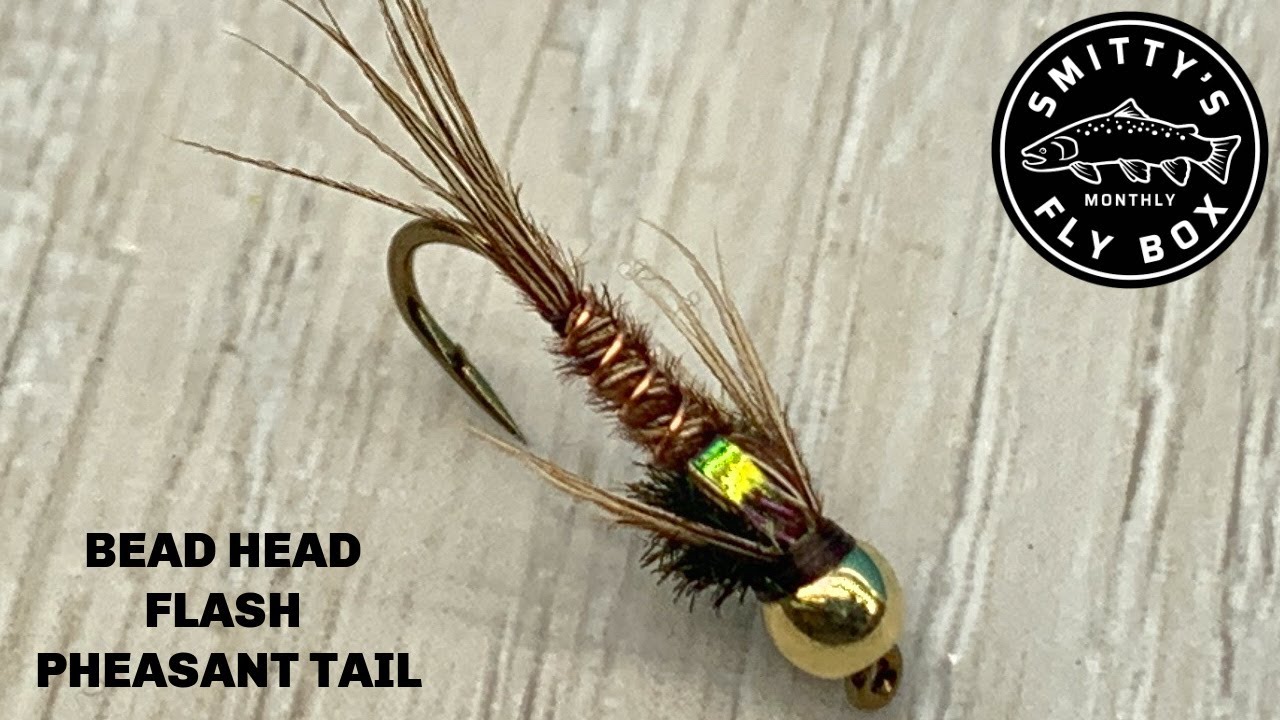 October 2020 Beg Tying Box
Carp Candy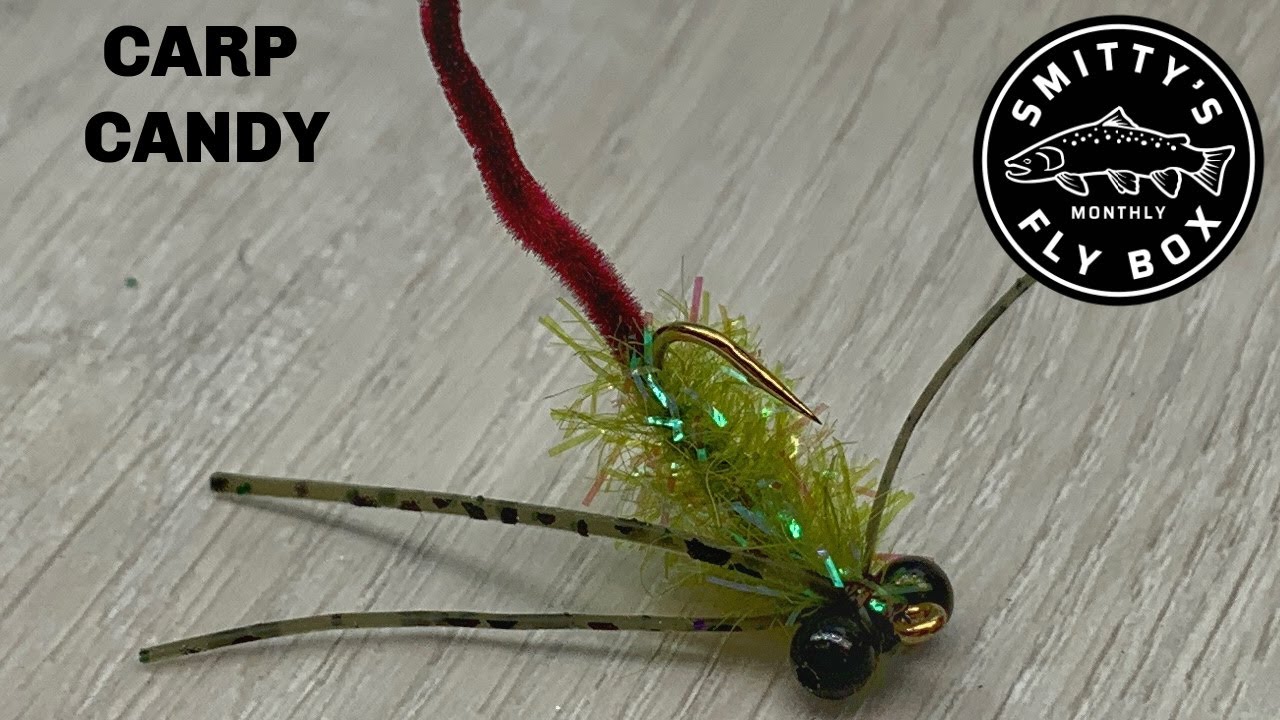 September Beg Tying box
Chernobyl Ant
Summer fishing is still going strong with the crowds dwindling. It's still a great time to fish big foam hopper patterns. The Chernobyl Ant is a great fly to start tying with foam. It's a lot of fun to tie and even funner to fish. So tie up a bunch of crazy foam flies.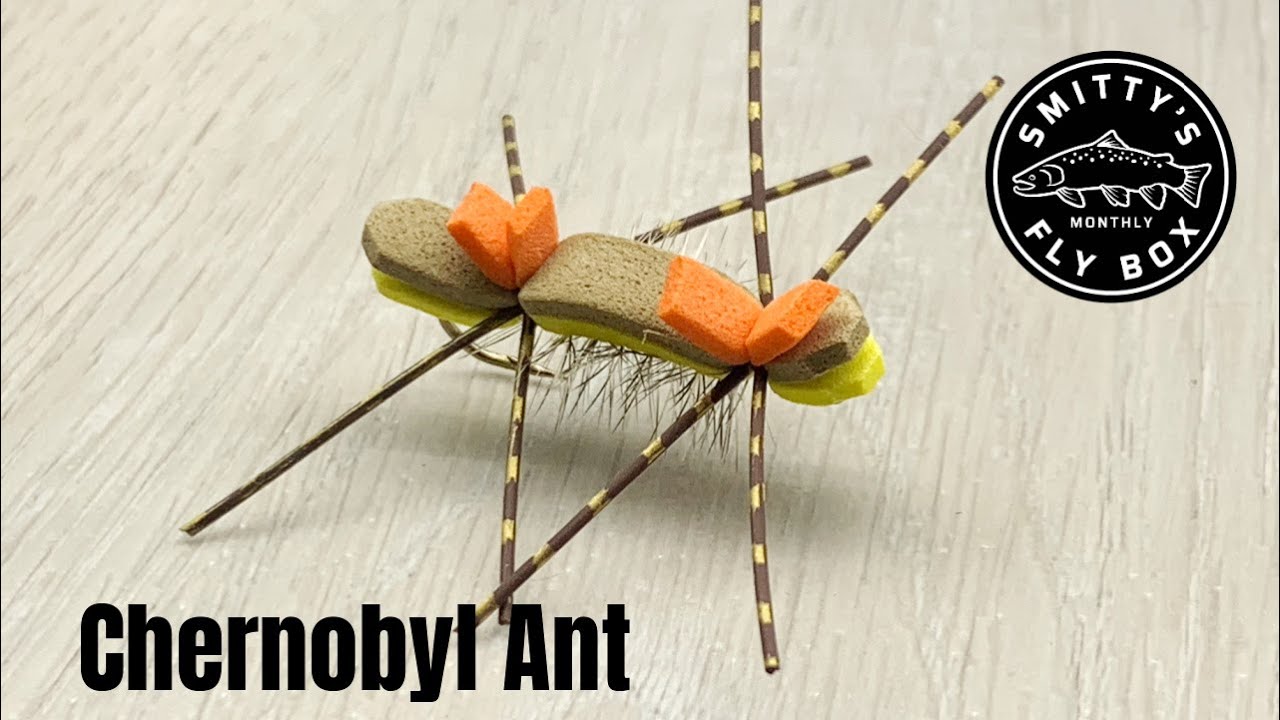 August Beg Tying Box
Shop Vac and Serendipity
This month featured two great nymph patterns. The Serendipity has been a great pattern for me on the Madion River in Montana. The twisted yarn body creates a cool segmented body and the little Deer hair wing adds some natural feel to make this fly killer. The Shop vac is a close cousin to the Serendipity but instead uses a Pheasant tail body with yarn for the wing. It's been favorite dropper fly fished under a Stimulator or Grasshopper. Enjoy!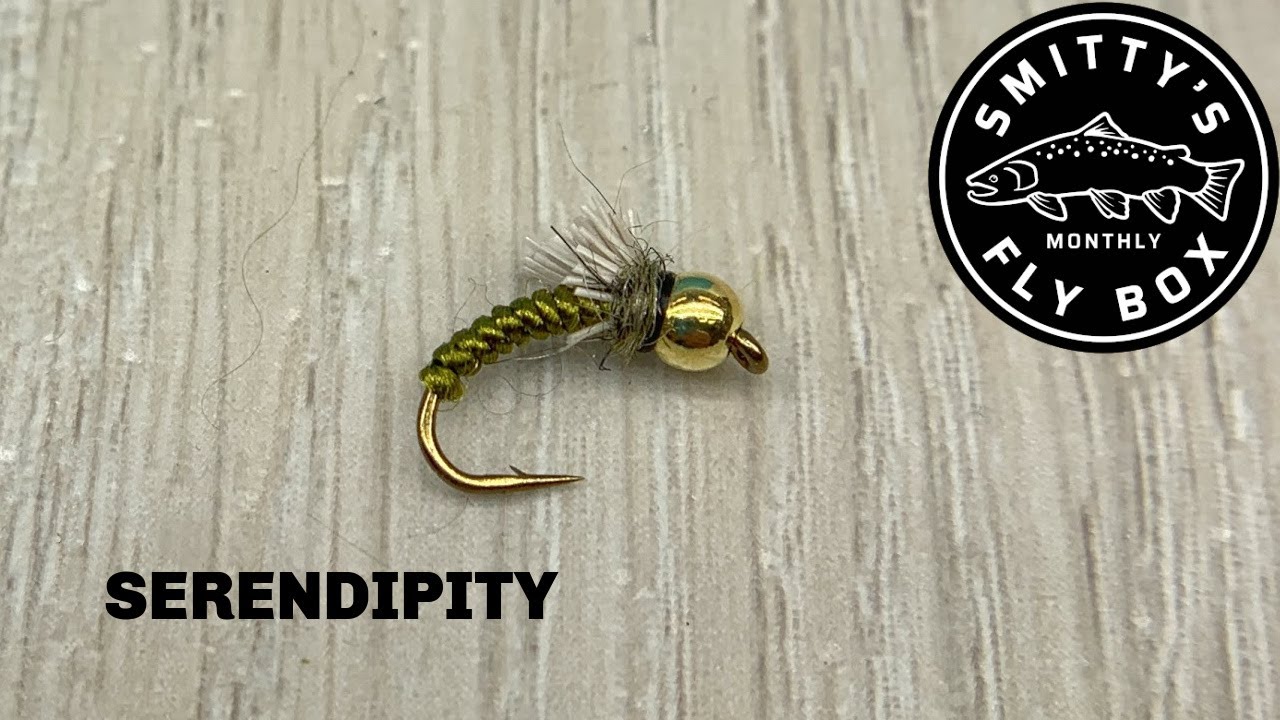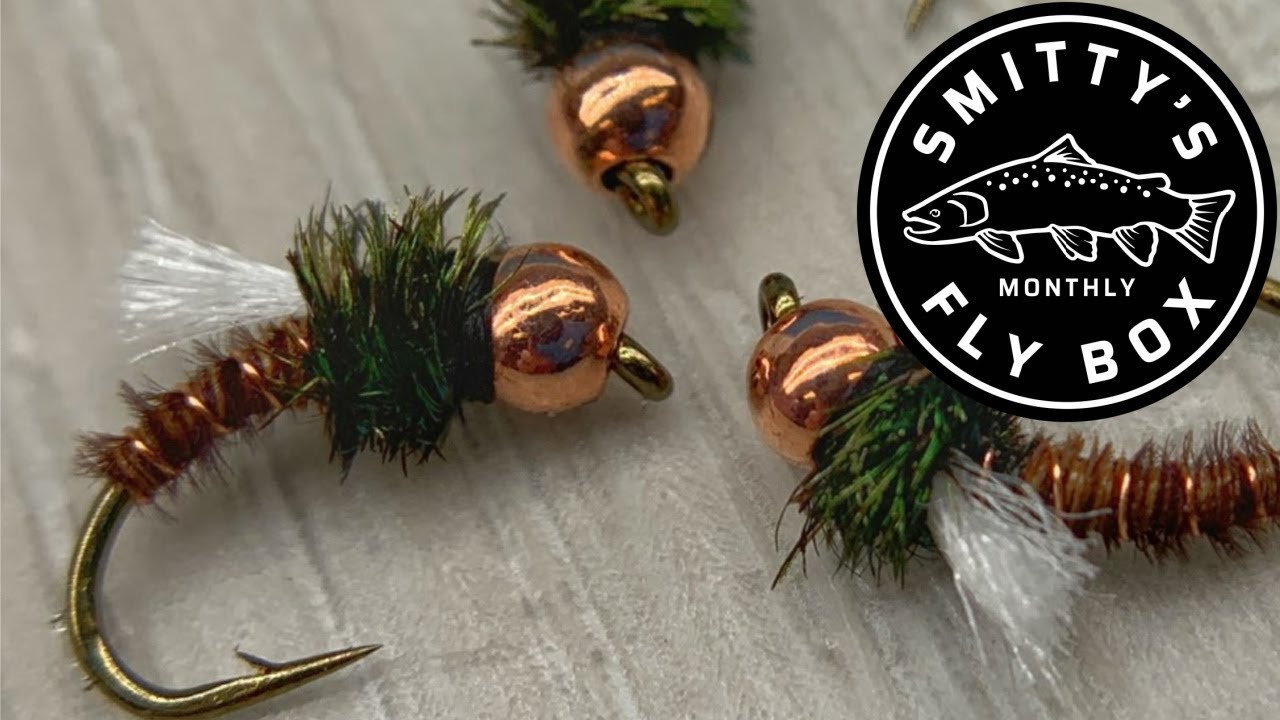 July 2020 Beg Box
Metal Head Bugger
The first fly I ever learned how to tie was a  Wooly Bugger. This one is just a  fancy Bugger with the Trailer Hitch Hooks and Metal Heads.
Trailer Hitch hook size 10
Metal Head baitfish style
Marabou
6/0 thread
Chenille
Hackle
Glue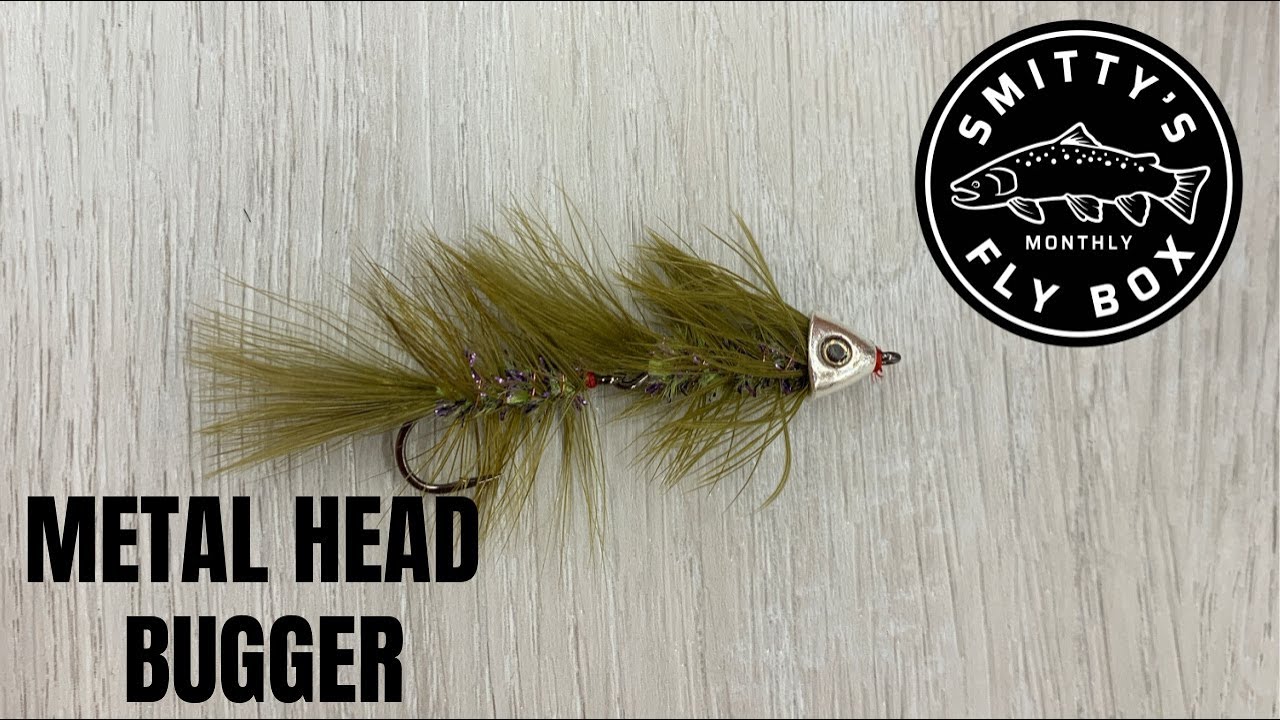 June 2020 Beg 
Indicator Beetle
The Beatles! This is a fun one and catches just about any type of fish when it plops down on the water. 
Daiichi Dry fly  hook
Black Thread
Peacock dubbing or feathers for underbody
Black Foam
Krystal flash or rubber for legs
Bright foam for indicator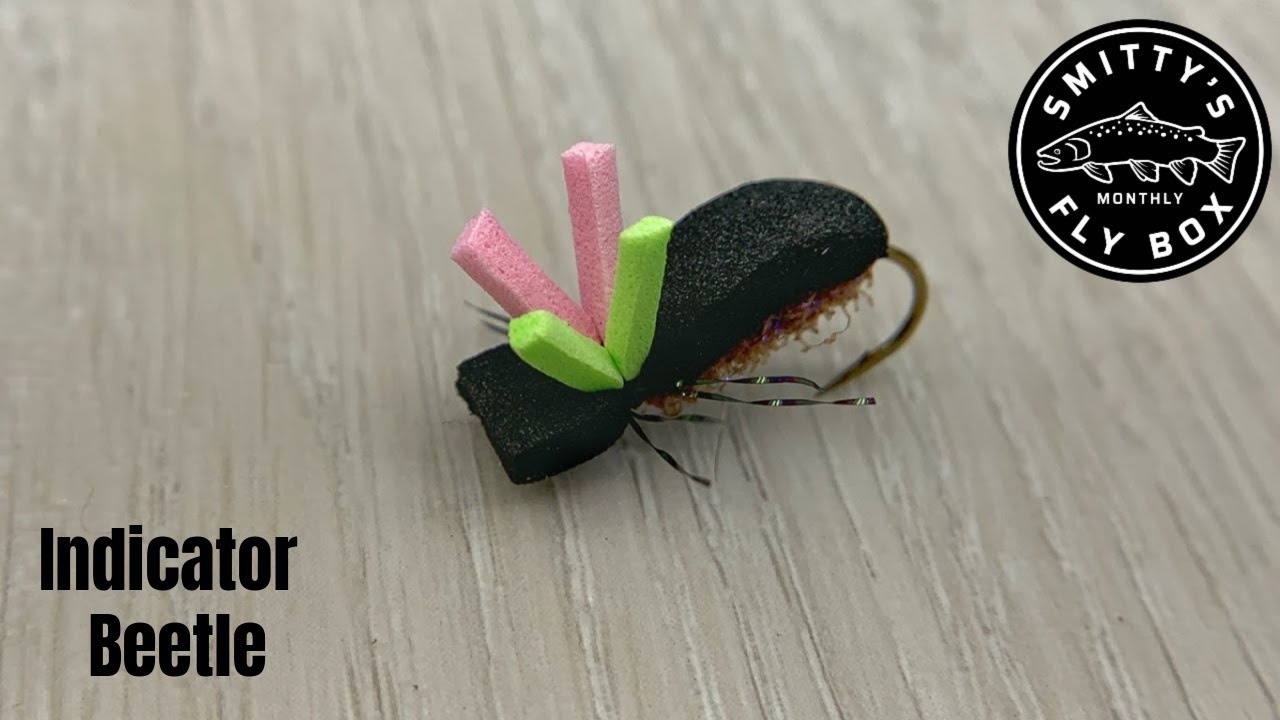 A caddis hatch can be one of the  most exciting times to dry fly fish. One of my first experiences dry fly fishing was during a caddis hatch. I had no idea that's what what was hatching though. I just saw fish rising, bugs flying and I 'match the hatch'. I made cast up stream and watched as a nice brown rose to my fly and sipped it down. I later learned just how prominent caddis hatches are and what an important food source these bugs are for trout. This partridge caddis is a great natural looking fly that differs from it's elk haired cousin. The wings sit a little lower and move a little in the water giving the fly that helpless look. The other reason I like this fly is because it challenges you as a beginning tier using the different wing materials. Put some of these in your box and just watch for the caddis to start coming off. 
Material List
Daiichi dry fly hook
Tan 8/0 thread
Natures Spirit dry fly dubbing
2 CDC feathers
2 Partridge feathers turned to curve away from each other
Whiting Grizzly hackle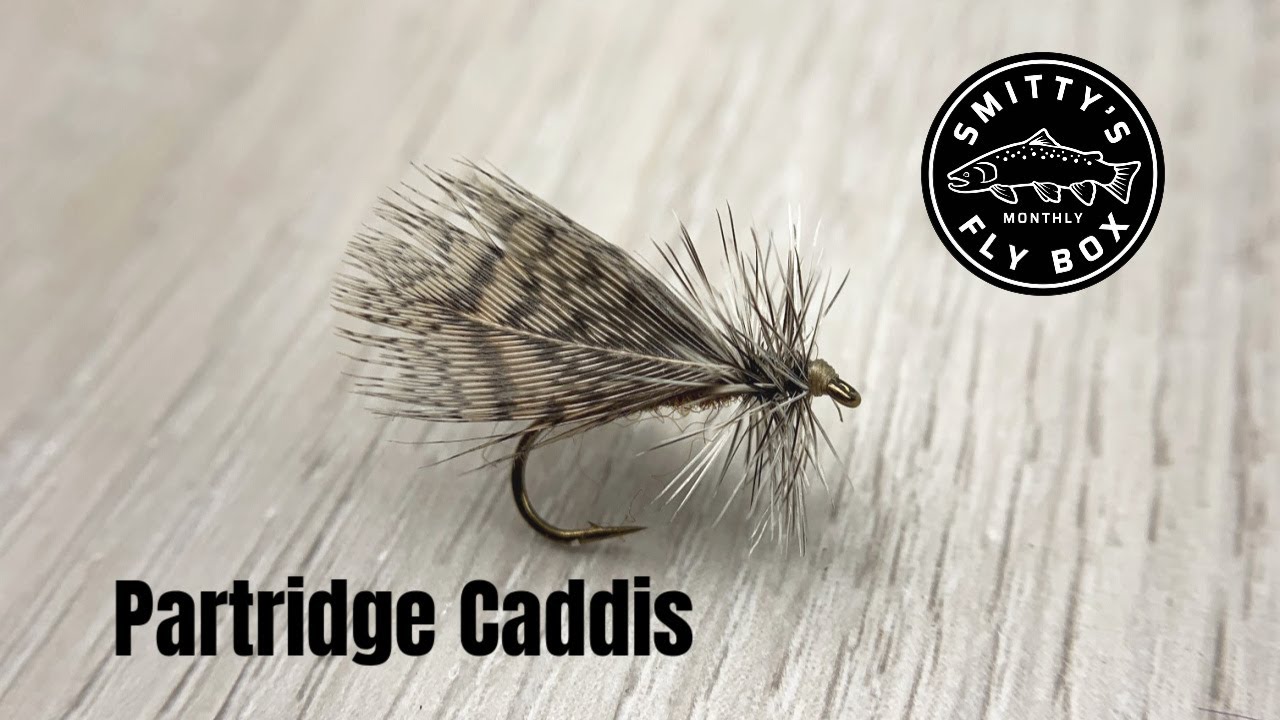 April 2020 Beg Tying Videos
Water is getting dirty so its time for dirty flies. Spring run off can be such a fabulous time to fish. Lots of bugs get puhed around and trout will look to use as little energy as possible. As these different bugs get swept away they end up in the softer pockets and along the banks where the fish congregate. Worms and big caddis larva are just to easy to pick off for a feeding trout. A great option for a rig when the water is off colored is to have the Mop Fly as your heavy 'anchor' fly and then a San Juan Worm or Squirmy Worm trailing behind. The Mop Fly will roll along the bottom where active fish will look for these big caddis larva. Then your worm will follow a few inches above and helplessly drift into a feeding zone. Don't overlook these flies, don't knock them till you try them, they imitate food that a fish wants to eat. 
Squirmy Wormy                                                                      San Juan Worm                                                     Mop Fly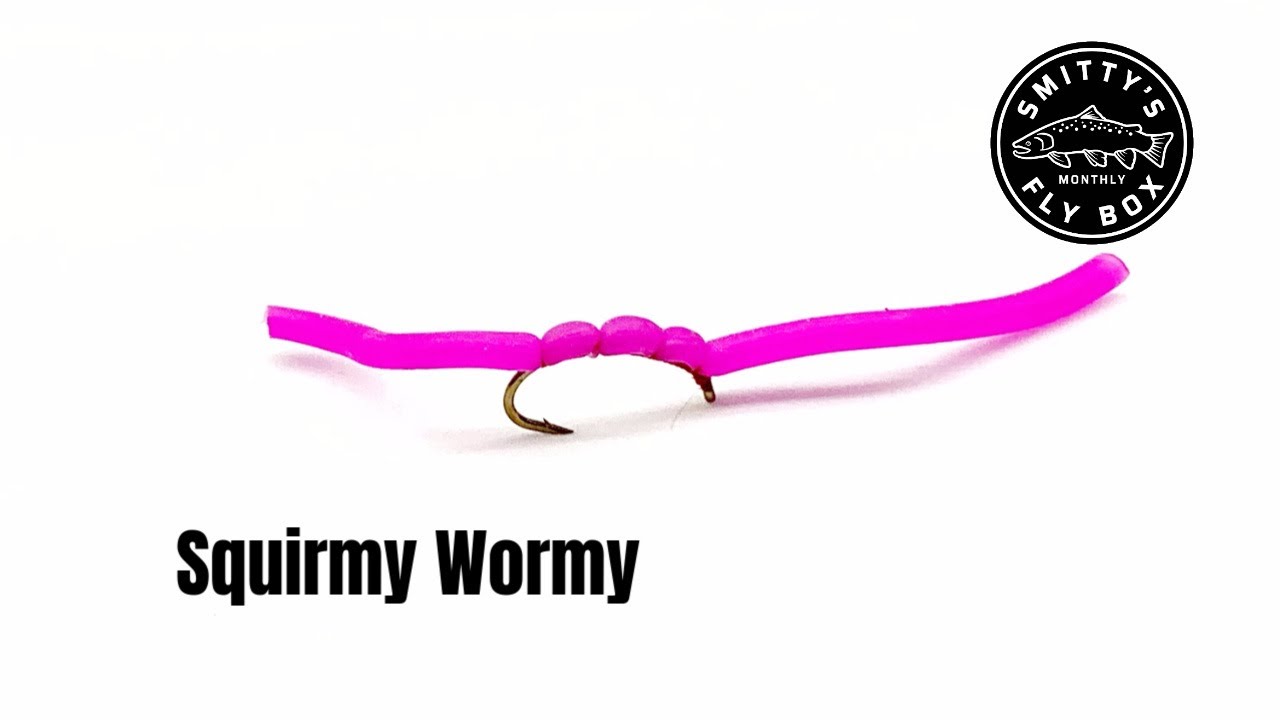 Size 12 Scud Hook
UTC 140 Thread
Squirmy Wormy material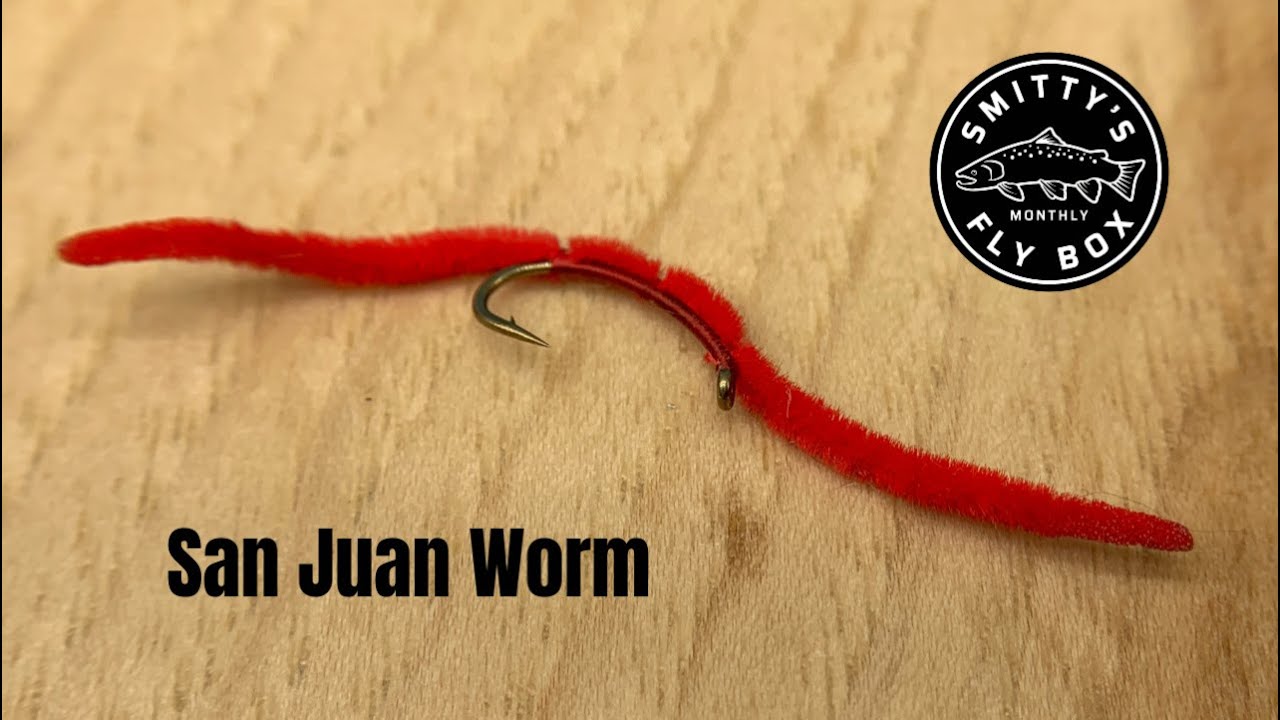 Size 12 Scud Hook
UTC 140 Thread
Ultra Chenille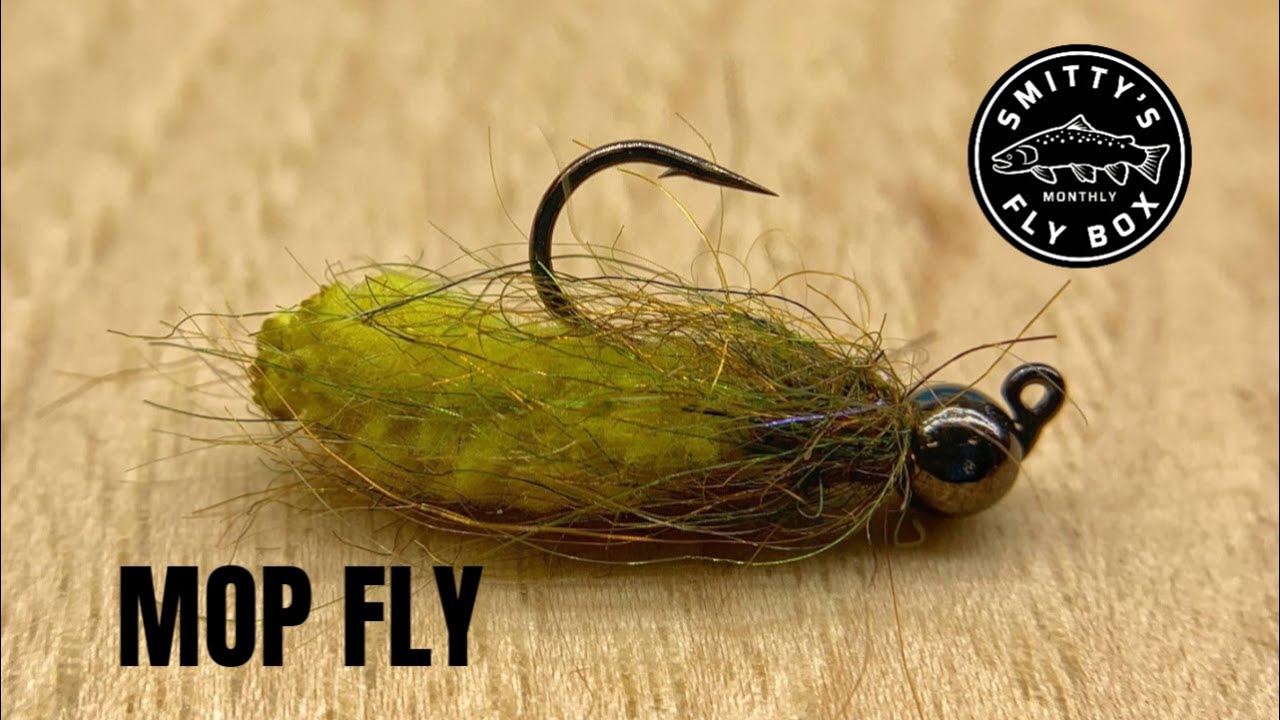 Mustad 90 Degree Jig hook
8/0 thread
4mm Brass Bead
Mop Material
Arizona Mega Simi seal
Winter is slowly fading away which means flies will start hatching and fish will start moving. I do an annual trip to Utah's Green river in April to try and hit the BWO hatch. This is some of the best dry fly fishing for me of the whole year. Man, if you can hit it right it's a really fun float catching nice browns sipping little dry flies off the surface. I chose to do a BWO for this month so I can load up my box with a few dries. In all of my travels and talking to people across the country I realized that the BWO is a national hatch. On cooler, overcast days these little Mayflies will show up on certain waters from California to New York. So hopefully you get a chance  to catch some fish. The cool thing about this month is I included different colors of dubbing so you can tie PMD's, Sulpur duns, Mahogany duns. I hope you enjoy learning the basics of tying Mayflies. 
Daiichi Dry fly hook
8/0 or 6/0 thread
neck hackle for tail
dubbing for body
Poly yarn for wing
Whiting saddle hackle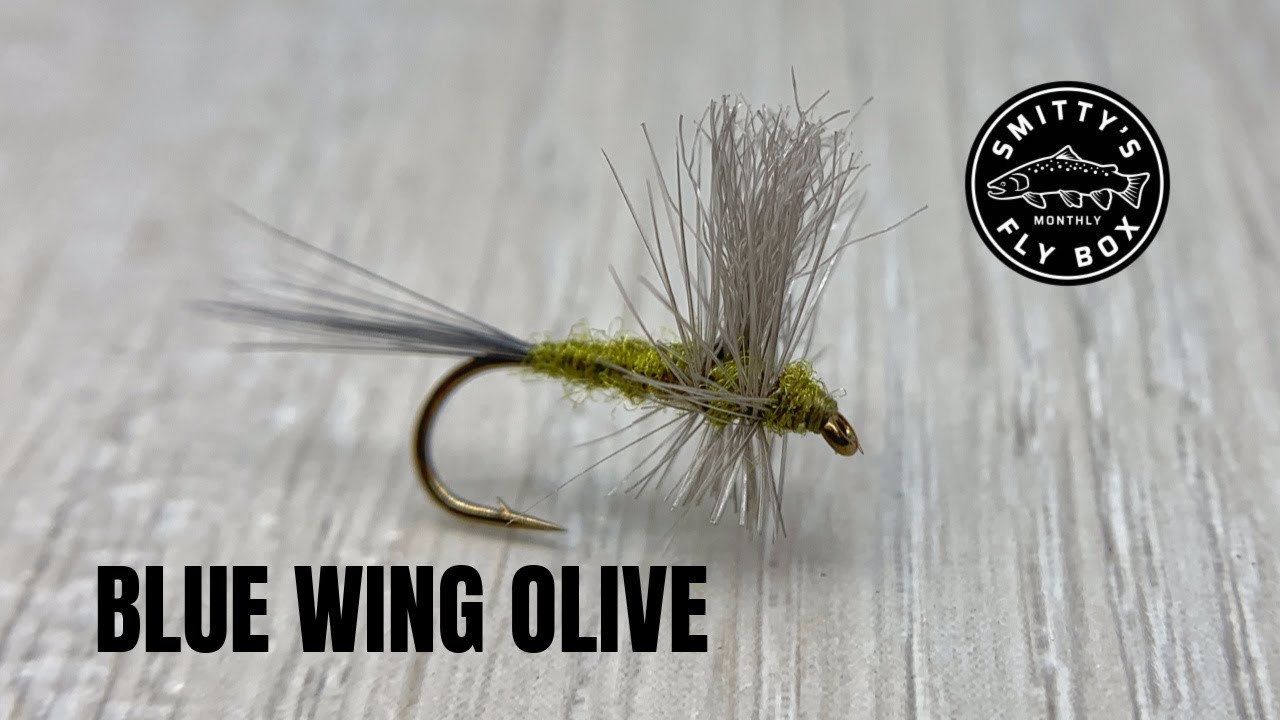 February 2020 Beg Tying video
One of my favorite fly tying materials is Cactus Chenille. I seem to keep going back to it every time I crank out a new streamer. It looks great on standard wooly bugger, leeches, articulated streamers. The Glimmer Leech is really simple and fun to tie and it catches fish. We added three colors to this months box, threw in some beads and cones, some saddle hackle so you can tie a few variations.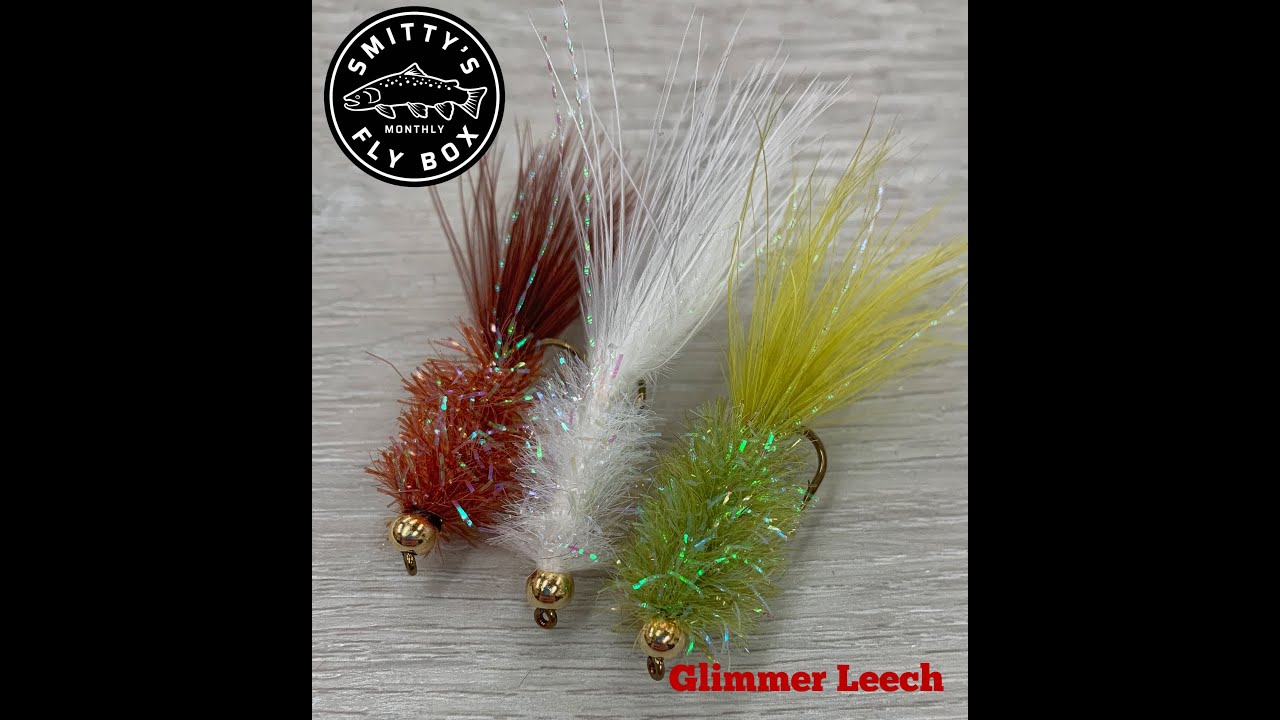 January 2020 Beg Tying Video
This month we didn't feature one specific fly, instead we felt like we we'd load a midge box giving you the option to create a bunch of different patterns. Hopefully you can fill your midge box for winter fishing. The videos listed below show you how to tie some of the basic midge patterns like the Zebra midge and the Disco midge. We also included some Whiting dry fly hackle to do an adult midge. The Shuck midge works well on those warmer days when Midges are hatching on top.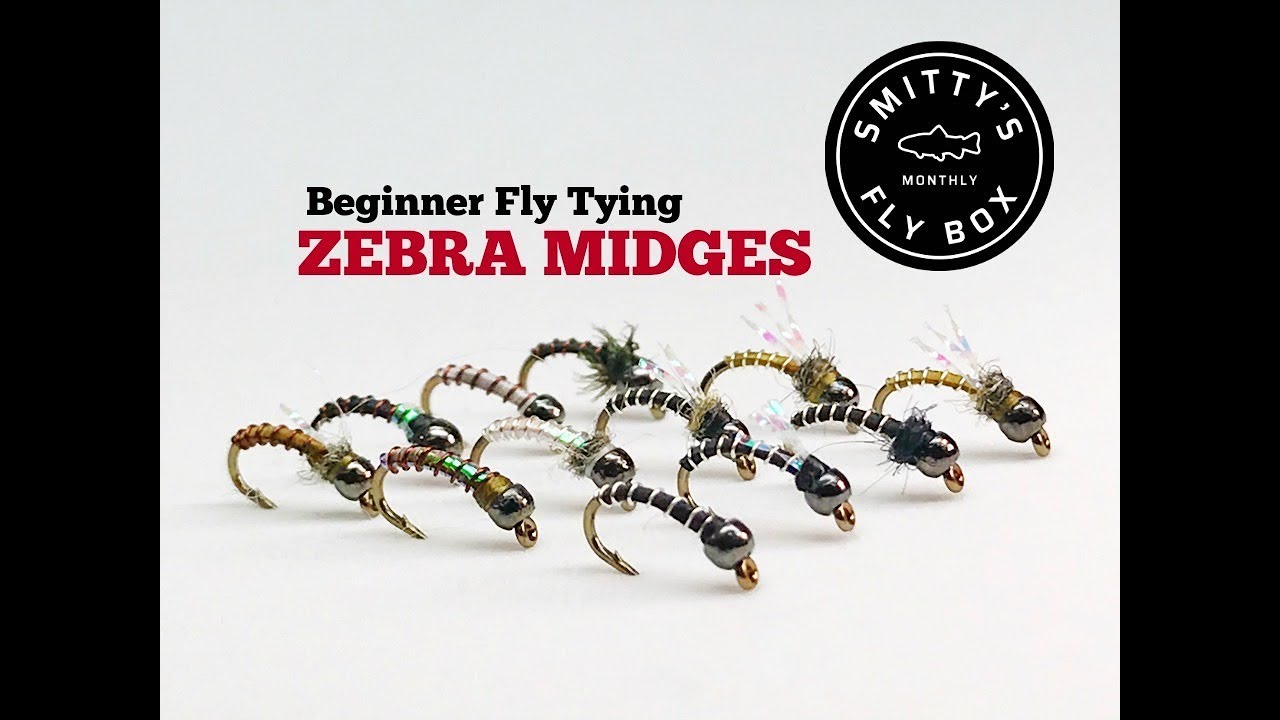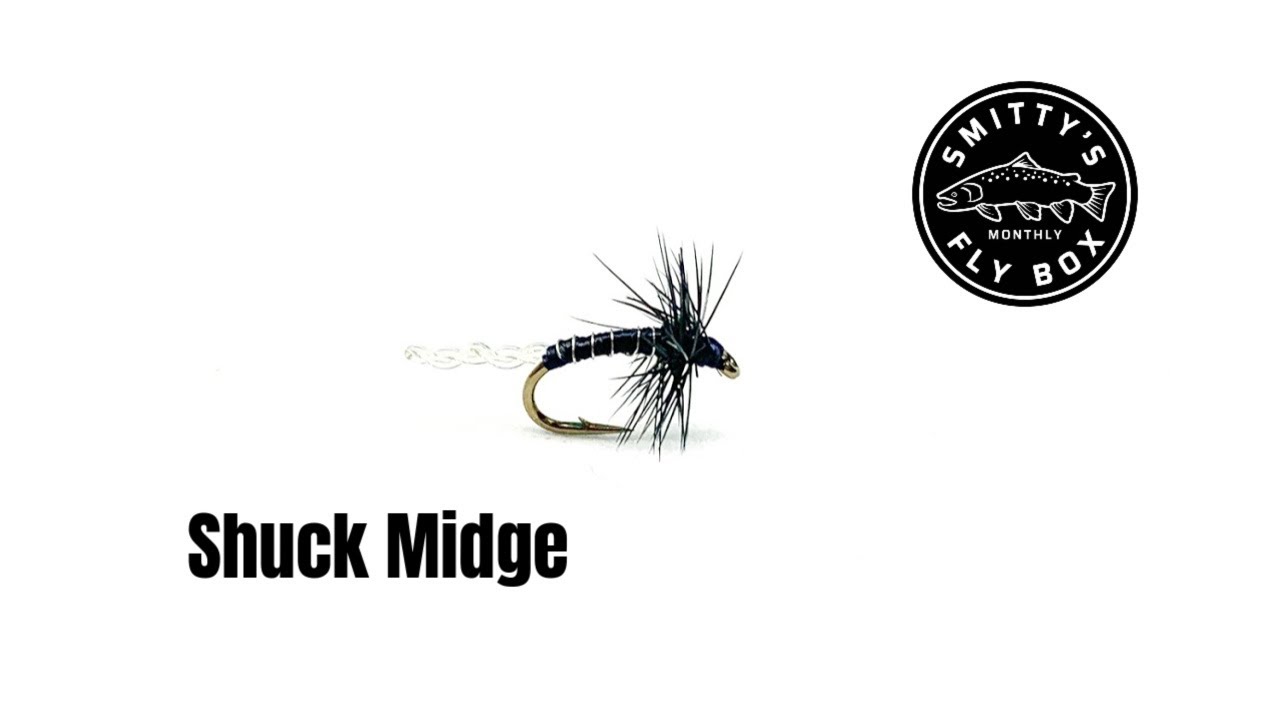 Dec Beginning Tying video
Yellow Sally
The Yellow Sally is a small stonefly that hatches on many trout streams across america. Its recognized by its bright yellow or chartreuse body with a red or orange colored butt. I make sure to have a few of these in my box along with a bunch of Stimulators. There's something about that red butt and the light colored Elk wing. 
Daiichi 1270 size 10 and 12 
Yellow 6/0 thread
Yellow antron dubbing
red floss
Whiting dun saddle hackle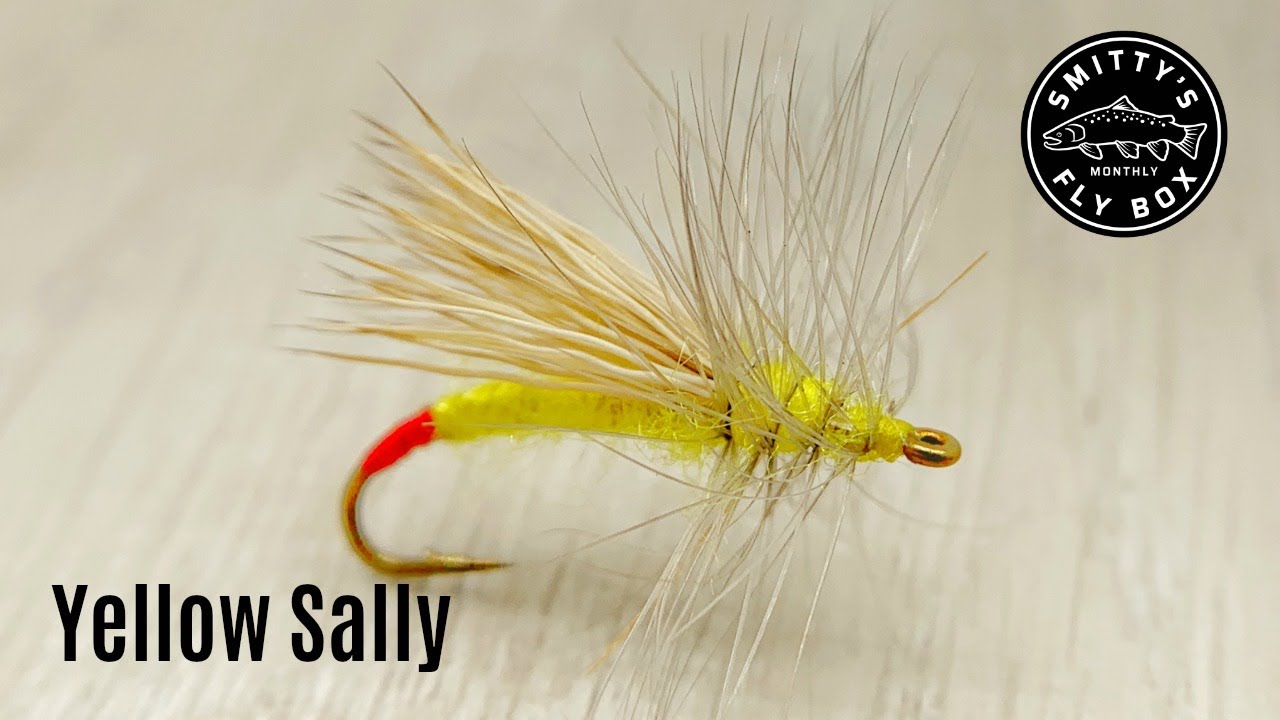 November 2019 Tying video
Bunny Leech
A great all around streamer, if you're fishing stillwater or rivers, the bunny leech is a must in your box. I've always enjoyed using these with hot beads to act as a egg sucking leech. I have fond memories of fishing this fly in black with an orange bead on the Salt River in Wyoming during the fall as a teenager. The rabbit gives it amazing movement, and the hot bead seems to make it too hard to pass up for a hungry brown trout. Try different color combinations and fill a box full of these, in a time with a bunch of complicated streamer patterns, sometimes simple is just best. 
Daiichi 2220 size 4
Hot bead 6.3mm
UTC 140 thread
Cross Cut bunny (two colors)
Zonker cut bunny (two colors)
flashabou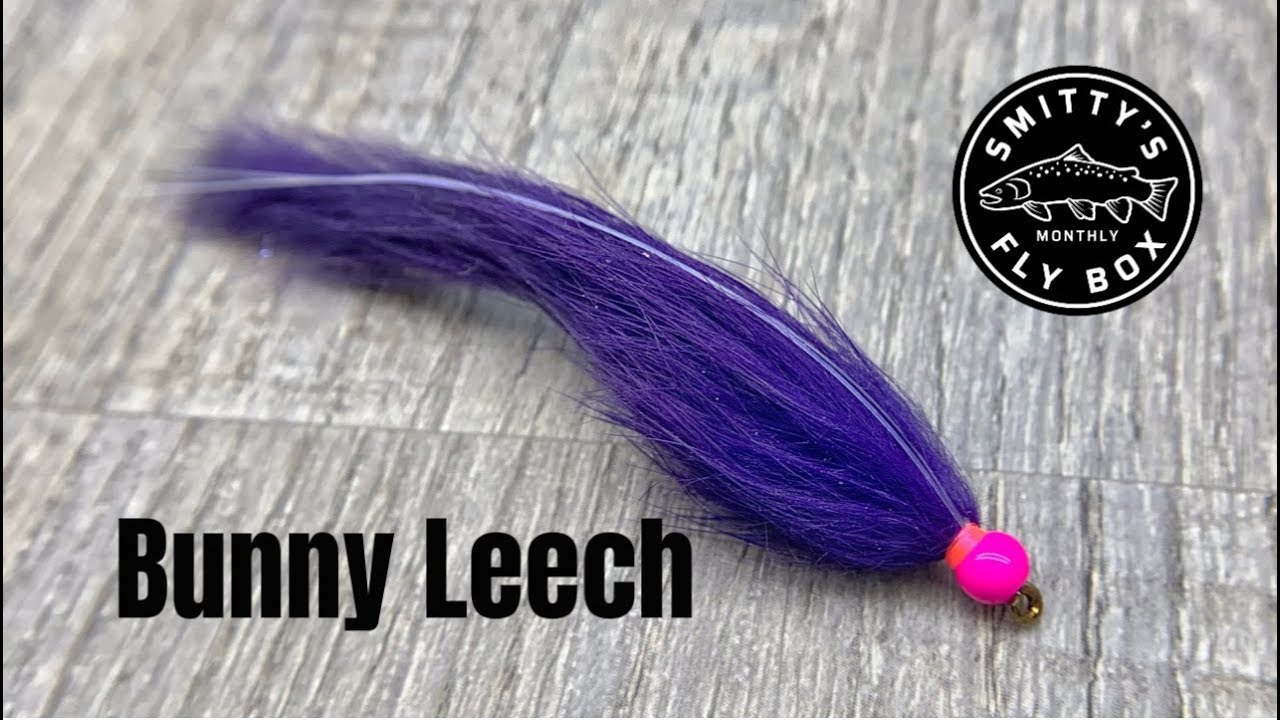 October 2019 Beginner Tying video
Prince Nymph
 
One of the top selling fly patterns of all time is the Prince Nymph. It seems to have all the right materials combined in the right way to make a really good attractor pattern. I think the secret sauce is the Peacock and the Biots. Whatever it is the Trout, Bass, Panfish, Steelhead seem to really like it. So wherever you live tie some up, fill your box, and fish it on your local pond, stream, river ,lake....It works everywhere.
Daiichi Nymph Hook sizes 10,12
Uni-thread 8/0
Peacock
Gold tinsel
Brown and White Goose biots
Brown Whiting Saddle hackle
Optional Gold bead 3.2mm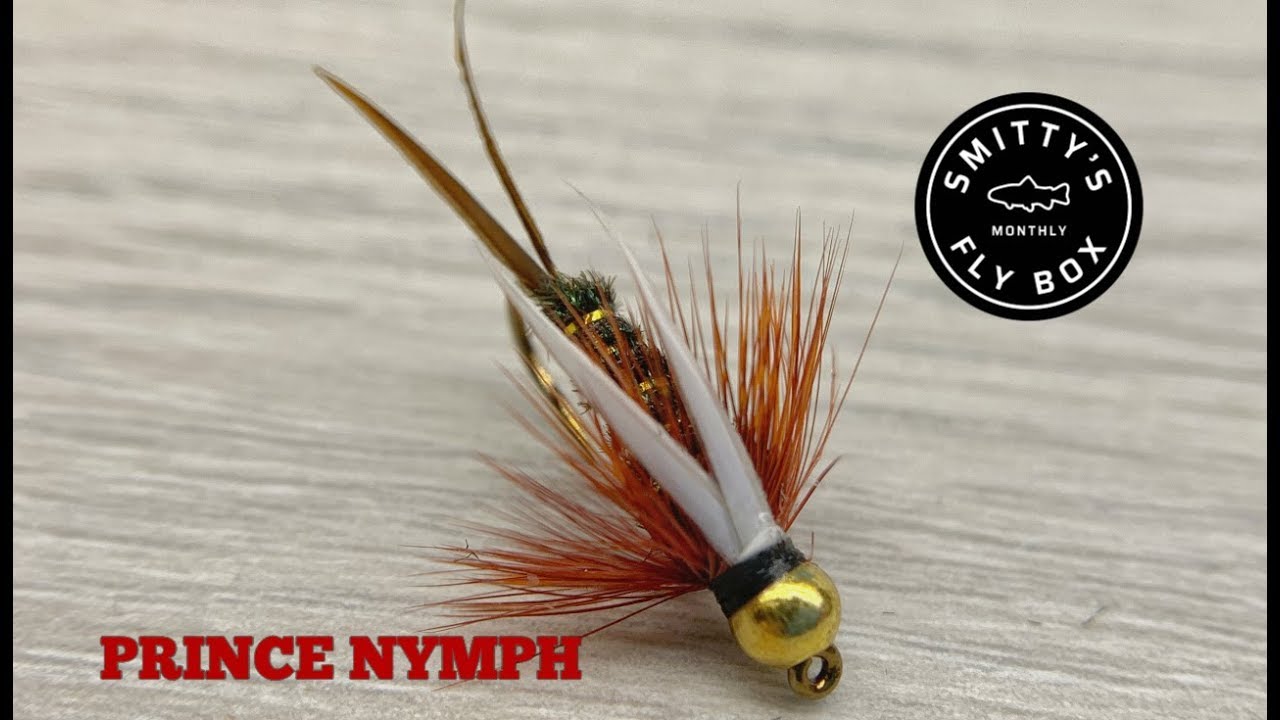 October 2019 Beginner Tying Video
Prince Nymph
One of the top selling flies of all time is the Prince Nymph. What makes the Prince nymph so popular? Well first, it catches fish. Why does it catches  fish? It has all the elements of a good all around attractor pattern-peacock, boots, a little flash, hackle. Whatever it is about the combination of those materials put together to make the Prince seem to drive all kinds of fish crazy. Trout, Bass, Panfish, Steelhead...they all love it. So tie some up and fill your box.
Daiichi Nymph hook
Gold Bead 3.2mm
8/0 Uni thread
Peacock
Gold flash
Brown and White goose biots
Brown Whiting saddle hackle
dubbing for underbody
September 2019 Beginner Tying video
September is hopper season so I wanted to share a simple hopper pattern that I've been using over the last few years. Its a smaller hopper with a good profile. The foam helps it float, the yarn wing helps you see it on the water. I hope you enjoy the MEADOW HOPPER
Daiichi Dry fly hook
Pre cut hopper bodies
Gray yarn
6/0 thread
Round barred rubber legs
super glue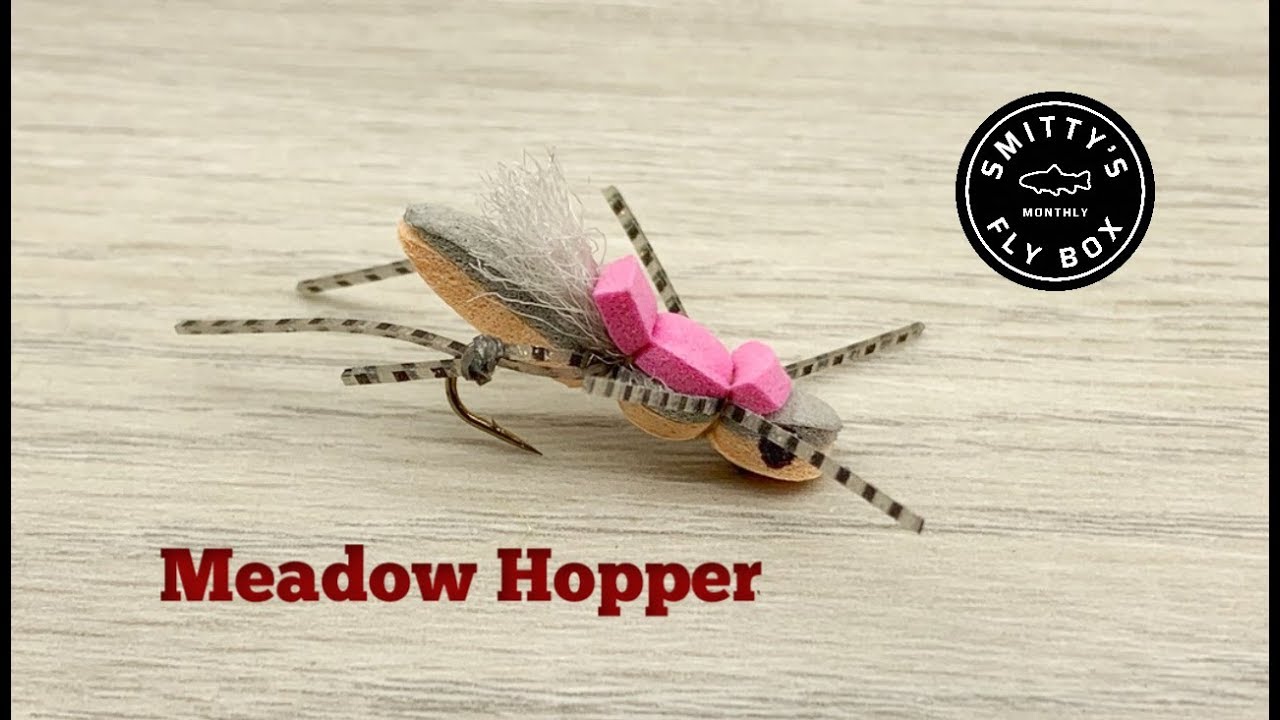 August Beginner tying video
One of our longtime subscribers requested we do a Scud pattern. I thought this was a great idea. A Scud is basically a freshwater shrimp that is found in the vegetation along stream beds and lakes. Trout love em. This pattern features Wapsi scud dubbing, with Thin Skin along the back and is ribbed with wire.
Daiichi Scud Hooks
Wapsi Sow Scud Dubbing in Olive
8/0 Uni Thread
Mottled Wapsi Scud back
small silver wire
Strung hackle fibers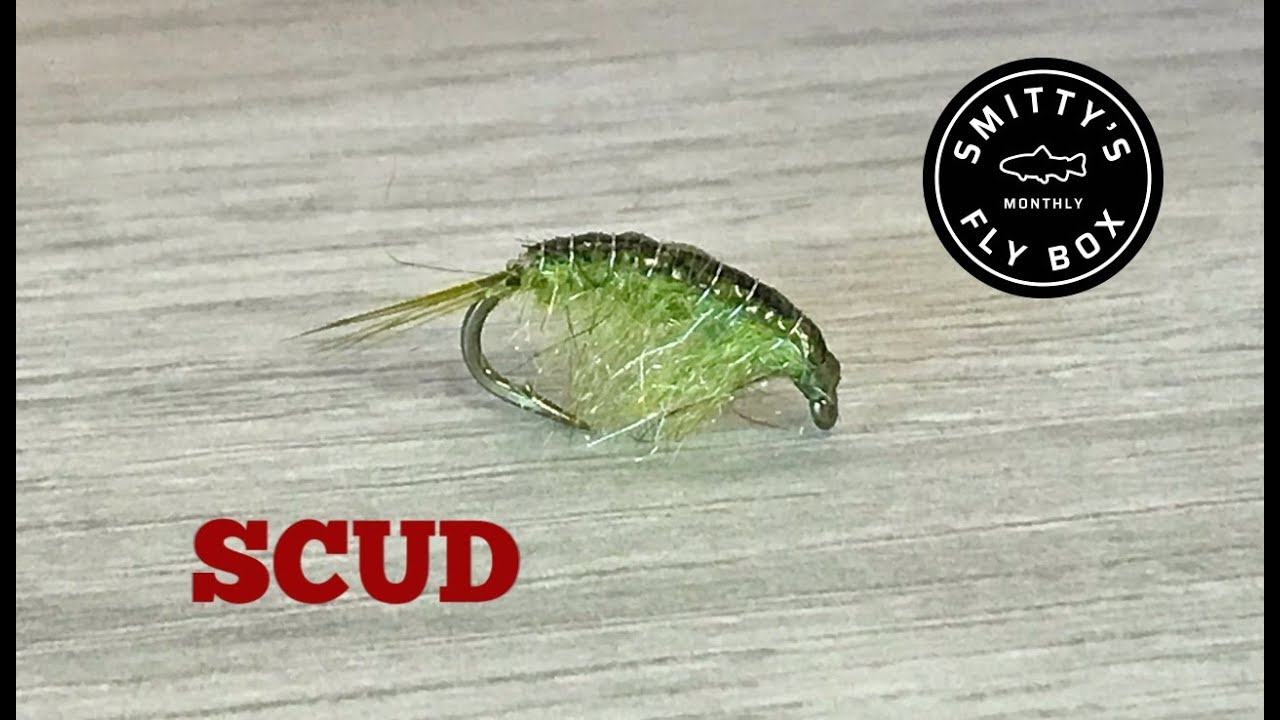 Copyrights © All Rights Reserved By smittysflybox.com